Dr Zohaib Ali Smile Designer ®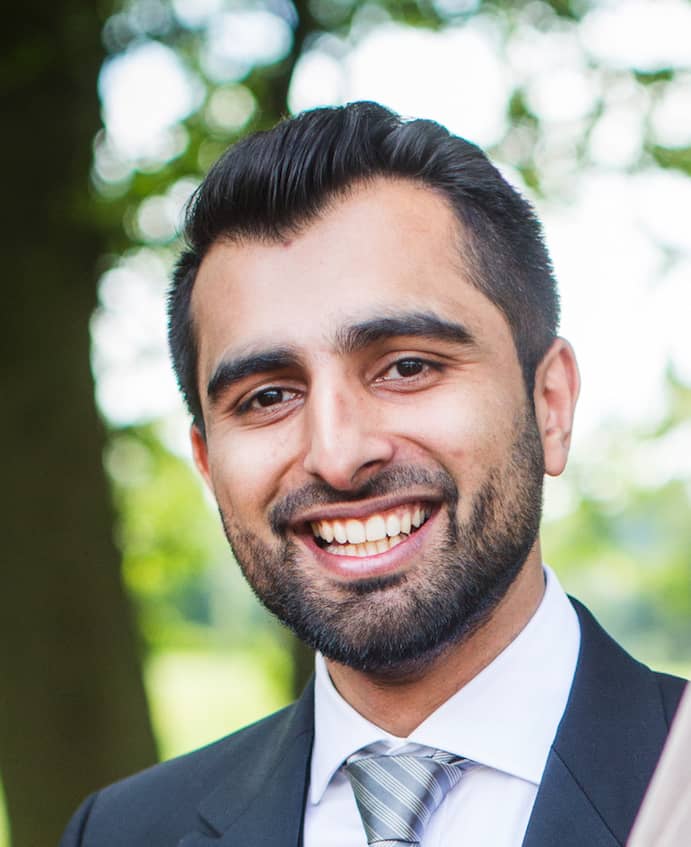 GDC No: 191600
BA BDent Sc (Trinity College Dublin, Ireland)
Membership of the Faculty of Dental Surgery RCS Edinburgh
Specialty Trainee in Prosthodontics
Master in Clinical Dentistry (Prosthodontics) on going (King's College London)
Master in Dental Public Health (University of Manchester)
Advanced Certificate in Education (University of Central Lancashire)
Zohaib graduated from Trinity College Dublin in 2009 and has since spent time refining his skills in order to offer his patients the highest quality treatment. His main focus is restoring smiles and facial rejuvenation.
Striving to be the best, Zohaib is currently undergoing specialist training in prosthodontics at the world-renowned Guy's Dental Institute in London. From veneers to full mouth rehabilitations, this means patients can expect to be treated with the latest techniques and treatment philosophies to the highest standard. Making patients smile is always central to Zohaib's treatments.
Coming from a background in general practice, he spent time working in oral and maxillofacial surgery. It was here that he could consolidate his surgical foundations and manage severe injuries to the hard and soft tissues of the head and neck. It also laid the foundations for his later work in facial rejuvenation.
Zohaib has invested a lot of time training in the use of botulinum toxin and dermal fillers.  He regularly attends courses and conferences to keep on top his knowledge. In addition to this he is a qualified trainer in facial rejuvenation and has run many courses teaching other clinicians. Having training in both prosthodontics and botulinum toxin, Zohaib is ideally positioned to manage and treat patients who suffer from bruxism and grind their teeth.
Furthermore, he has attended numerous post-graduate courses in addition to his current academic commitments at Guy's Hospital. Zohaib has also presented at conferences nationally and internationally, and completed his first Master's degree from the University of Manchester. He has been awarded prizes for his research in dental materials, oral blistering disorders and cross-infection and had his articles published in leading dental journals.
Zohaib's philosophy is to work together with his patients and colleagues to create confident smiles that mimic natural beauty. He often works closely with other dental specialists to ensure no stone is left unturned in the care of his patients.
He is a member of multiple professional organisations including:
British Society of Prosthodontics
British Society of Periodontology
British Endodontic Society
DentinalTubules
Dental Protection