Endodontist
A endodontist is a specialist that deals with problems with the pulp of the tooth. Generally they have completed a dental degree (5-years) and then completed further specialist training (3-5 years) on root canal treatments. Dr Nojan Khalehoghli is our specialist endodontist. Treatment of an infected pulp usually requires a root canal treatment. A root canal treatment is when the pulp, containing the nerve and blood supply of the tooth, is removed and a rubber filling is packed inside, with a filling to cover the tooth at the end.
Root canal treatment can be very complex and is a time consuming procedure, and in some difficult cases it is best to see a specialist endodontist straight away. This is because the first root canal treatment has the highest success rate, and if it is not done to a high standard, there is a risk of the root canal treatment failing. If this happens, there is a need for a re-root canal treatment. Unfortunately, the success rates of re-root canal treatments are much lower, hence it is important to get it completed correctly the first time.
A root canal treatment can be done in one or two stages. It consists of the decay and pulp initially being removed. The canal walls are then smoothed and shaped using single use files. The canals are disinfected using an irrigant such as sodium hypochlorite or iodine. An antibiotic paste may be placed inside the root and a temporary filling placed if the treatment is to be completed in two stages.
The tooth is then left for a few days to settle down and allow the intra canal medicament to work.  The second stage can then take place. The temporary filling and intra canal medicament is removed, and canals again disinfected. A gutta percha (type of rubber) filling is then packed tightly inside the canal, and a filling placed on top. Most root canal treated teeth require a dental crown afterwards.
If you think you require treatment from a specialist endodontist, or want to ask a few questions about seeing a specialist endodontist, just simply call our number on 020 8090 9077. You can also contact us via email at info@smilecliniq.com.
Root Canal Treatment
Root canal treatment, also known as endodontics, is a dental procedure designed to treat infection or inflammation of the nerve or pulp of a tooth. This may be caused by deep decay, a fracture of the tooth or severe periodontal disease.
The structure of the tooth
A tooth is made up of three parts:
The enamel, which is the hard outer coating of a tooth,
The dentin, a softer, bone-like material that supports the enamel, and
The pulp, which is soft tissue (containing nerves and blood vesels) at the centre of the tooth.
The root canal
The pulp has a path that runs down through the inside of the tooth and into the gum and jawbone. This path is known as a root canal. In some cases, a single tooth can have more than one root canal. The term root canal is slightly misleading because it implies that the pulp and the root canal of the tooth are empty. However, the pulp and the root canal are made up of soft tissue that contains nerves and blood vessels.
If the pulp becomes infected by bacteria it will begin to die, which could result in the loss of the tooth. There is also the risk that the infection could spread down into the root canal, which may lead to the development of a painful dental abscess (a pus-filled swelling). The infection could then spread to your gums (causing a perio-endo lesion) or the tissue and bones that support your teeth (periodontitis).
Root canal treatment 
Root canal treatment is designed to save the tooth and prevent the spread of infection. The inflamed or infected pulp is removed from the tooth and the root canal is then cleaned of all bacteria. After the bacteria has been removed, the root canal and pulp are filled in using an artificial substance, before being sealed.
Is root canal treatment painful?
Root canal treatment is commonly perceived as being a painful procedure. In fact, in the hands of a properly trained dentists, root canal treatment is relatively painless.  Root Canal Treatments carried out at Smile Cliniq, are in-line with best practice techniques using Protaper files, electronic apex locators and Sodium hypochlorite irrigation.
Root canal treatment is one of the most challenging treatments for a dentist to perform. There are many risks and possible causes of problems when performing a root canal treatment, and accurate measurements, correct instrumentation, moisture (bacteria) control and correct filling technique are vital to ensuring a good result.
Root Canal Posterior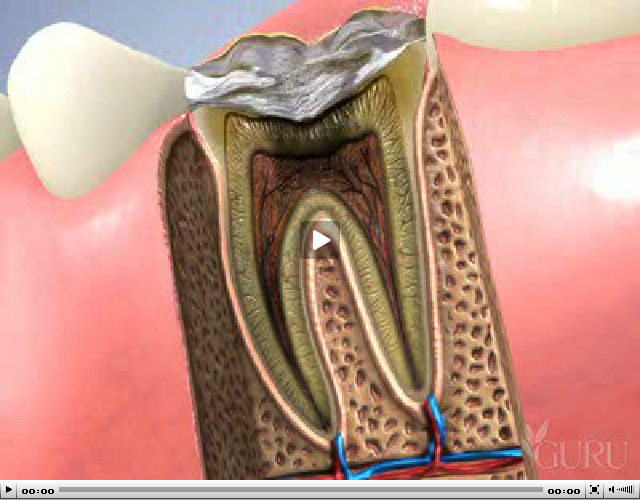 Procedure
At Smile Cliniq, we make sure that the risk of failure is minimised by using best practice techniques and high tech equipment to locate the ends of the roots, ensuring the filling reaches the whole length of the root canal.
We have also invested in specially designed fibre optic lights that the dentist may use with their magnifying surgical loupes, for a much clearer and enlarged vision of the very small root canal openings.
We anaesthetize the tooth fully to ensure that the treatment is carried out in a painless fashion.
We then isolate the tooth usually with a rubber dam to ensure that the field is kept as sterile as possible and new bacteria contamination of the tooth by saliva is avoided. Maintaining a moisture-free sterile environment when performing a root canal treatment is important as this prevents any bacteria in the mouth from entering the canals.
We use modern flexible titanium Protaper files to ensure that the canals are shaped efficiently. We only use our files once, in order to minimize fracture and reduce risk of cross infection.
We use high tech electronic apex locators to establish the length of canals accurately and to reduce the number of radiographs and hence radiographic dose. We thoroughly clean the canals with powerful disinfectants such as sodium hypochlorite, chlorhexidine and occasionally iodine to destroy any remaining bacteria inside the canals.
We also use highly rated, costly and modern equipment when placing the filling material, in certain cases – the hot shot and hot tip from smart endodontics.
The HotShot is a cordless backfill obturation device that fills the canals. The thin and flexible needles provide easy access to even very thin canals, ensuring fuller obturation lowering the risk of re-infection.
The HotTip is a cordless warm vertical compaction device, and comes in a variety of sizes to accommodate different sized canals.
Use of these equipments reduces chair time for the patient and allows the dentist to carry out the treatment smoothly and easily, with better long term results allowing for a minimally stressful experience.  You may experience some post-operative pain which usually settles down with pain killers.
Points to consider when you are thinking about Root Canal Treatment
The use of isolation techniques including rubber dam for a more sterile working environment increasing success rates
The use of Electronic Apex locators, for better measurement accuracy of the canal length
The use of local anaesthesia for full painless treatment
Full costs explained, without any nasty hidden extra charges
The use of modern Protaper files to ensure that the canals are shaped efficiently
Will files be thrown away or kept solely for you to avoid risk of cross infection
Use of powerful disinfectants to improve success results
Can warm obturation equipment be used to maximally fill canals where necessary
The use of low dose digital radiographs for diagnosis and post operative evaluation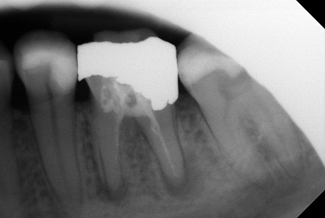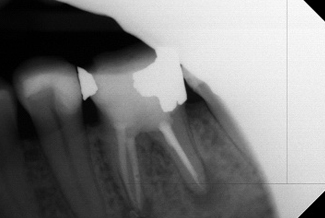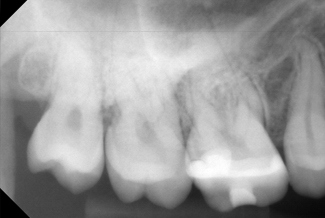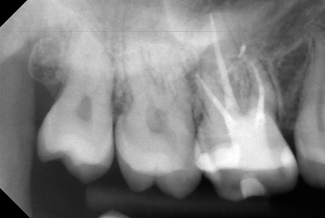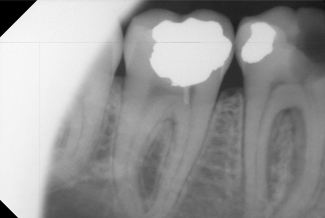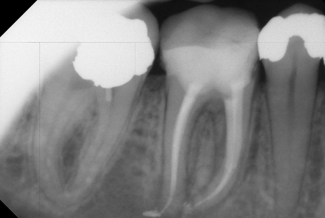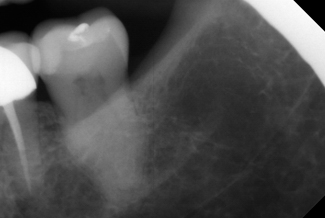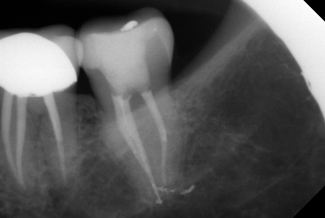 Even more Information and Consent

Please click here for our fees guide.
Please click here for examples of our work
For further details of our techniques, materials and techniques please click here.
Please click here for our guide to maintaining your oral hygiene.
Interest free payment options are available
Return to the top of the page