Before and After Gallery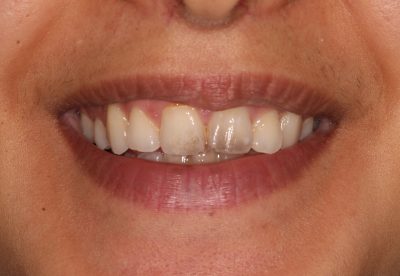 Before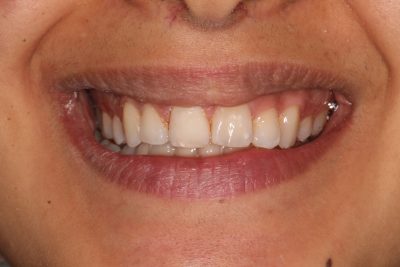 After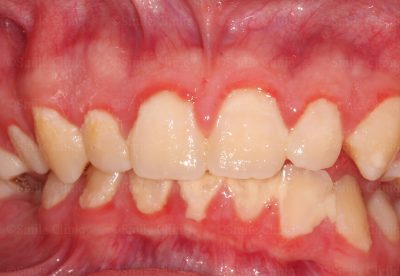 Before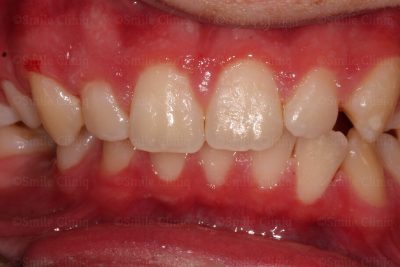 After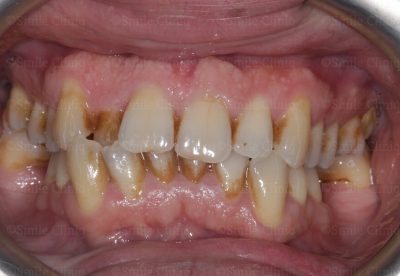 Before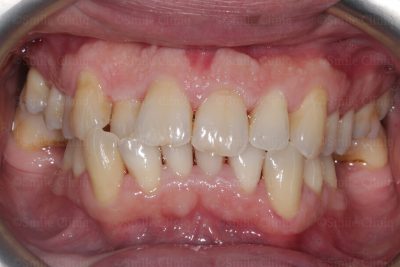 After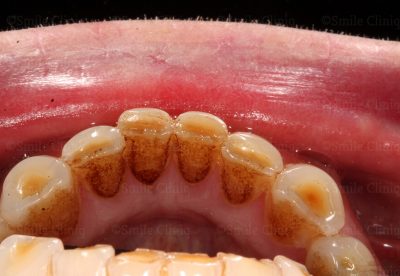 Before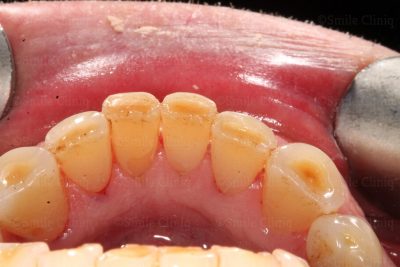 After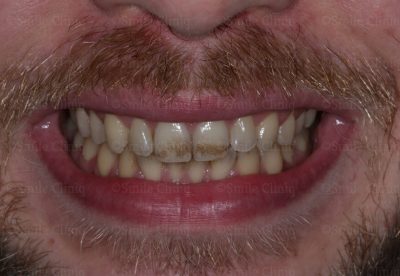 Before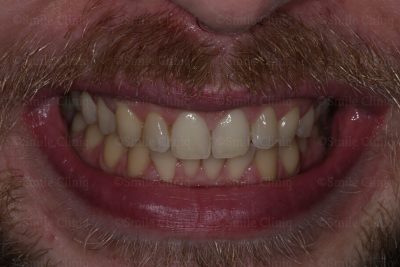 After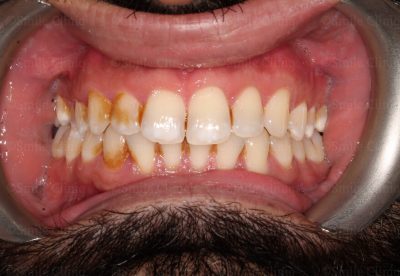 Before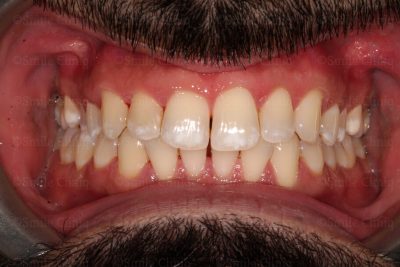 After
What is a Dental Hygienist?
Dental Hygiene is the term given to the daily routine of keeping your mouth clean and healthy. You can maintain good oral hygiene by following the correct brushing technique. This also includes flossing, using interdental brushes, rinsing with mouthwash and by seeing your registered dental hygienist regularly. This will ensure your teeth have a professional clean to ensure optimum teeth hygiene. A good Dental (or Oral) Hygiene regime will ensure plaque removal. If plaque is not removed, it will irritate the gums which can lead to gingivitis (gum disease). Additionally, it can also lead to bad breath, unsightly staining, tartar and tooth decay. In the UK, 54% of the dentate population is affected by some degree of gum disease (Adult Dental Health Survey 2009). Please see our oral hygiene page.
Signs of Poor Dental Hygiene
Yellow or discoloured deposits on the teeth
Persistent bad breath
Teeth becoming loose
Gaps in between teeth that were previously not there
Gums bleeding when brushing teeth
Painful, red, swollen gums
Why is dental hygiene important?
There are several reasons why you should maintain the highest level of dental hygiene possible. A few serious examples of problems caused by poor oral hygiene are:
Gum disease and periodontal disease
Staining
Plaque build-up
Bad breath
Tooth decay
Cavities and tooth wear
Loss of teeth
How does poor dental hygiene cause cavities?
Incorrect brushing techniques and poor oral hygiene can result in the accumulation of plaque on the hard surfaces (enamel) of the teeth. This appears at the margin between the teeth and gums and in between the teeth. If there is no plaque removal this can then calcify into tartar/calculus leading to poor teeth hygiene.
When you eat, the bacteria in the plaque feed on the sugar consumed from food. Over time, acid is produced which corrodes the tooth's enamel causing decay, holes and cavities.
How does poor dental hygiene cause gum disease?
The constant accumulation of plaque causes the formation of Tartar / Calculus (hardened plaque) which can be seen on the teeth as hard yellow or brown mineral deposits. Once plaque or tartar starts to form below the gum line, gum disease known as gingivitis can occur. The main signs of gingivitis are inflamed gums and or bleeding of the gums when brushing your teeth or flossing. If Gingivitis is not treated by a registered dental hygienist and is ignored, it can lead to a more advanced form of gum disease known as Periodontitis, in 10% of people. Though this is generally only in those with extremely poor oral hygiene, this can be prevented with regular visits to your registered dental hygienist.
As the gums become more inflamed, due to the bacteria in the plaque and tartar irritating the gums, the gums separate from the teeth causing periodontal pockets. These pockets allow the tartar and bacteria to spread under the gum line which can lead to further inflammation and destruction of the tissues supporting the teeth. Once the bone is lost the teeth become loose and mobile, eventually resulting in them falling out.
Please see here for information on the correct oral hygiene techniques.














CHAT LIVE WITH US
OR

ask us a question
St Johns Wood
02073281200