Before and After Gallery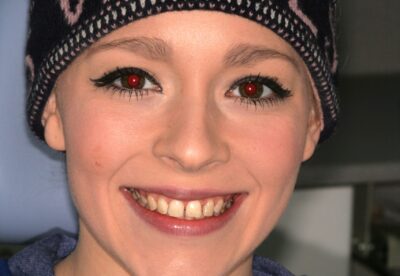 Before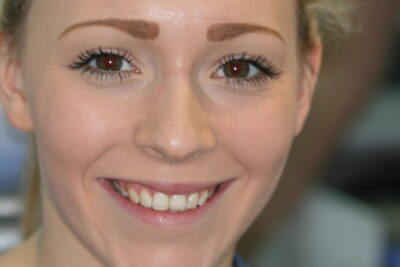 After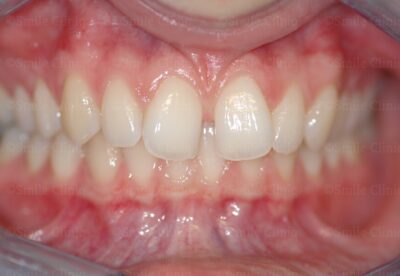 Before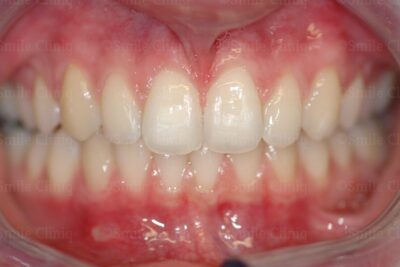 After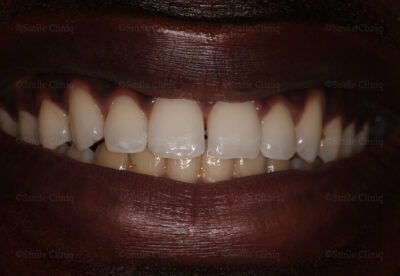 Before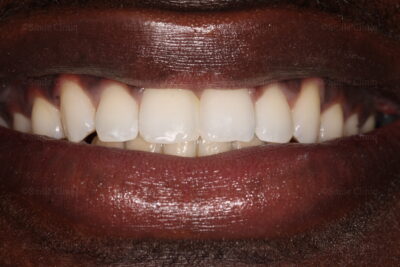 After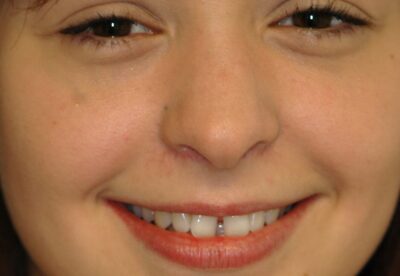 Before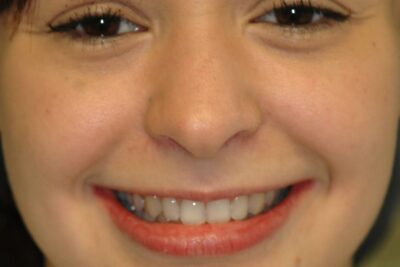 After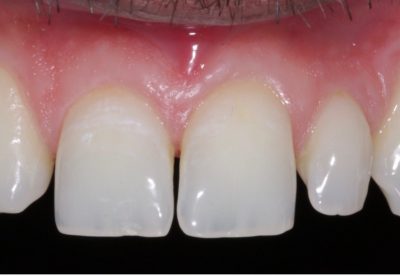 Before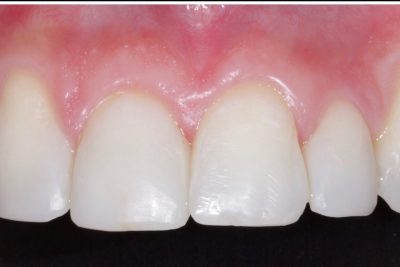 After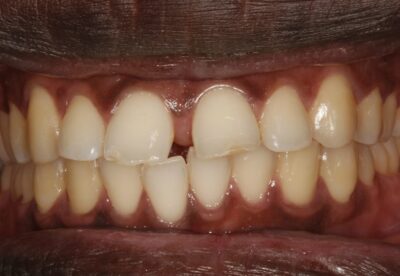 Before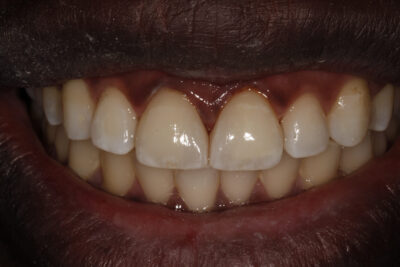 After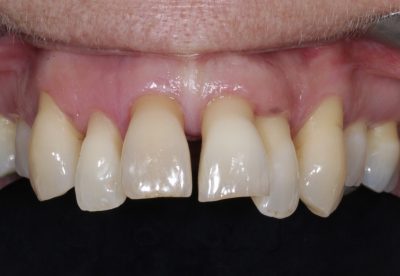 Before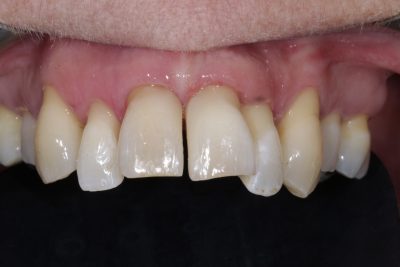 After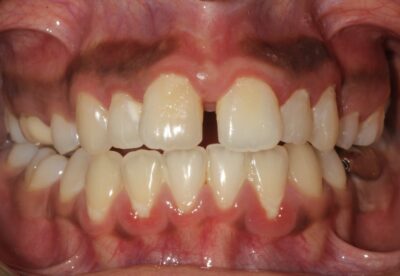 Before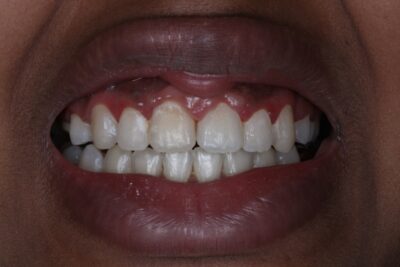 After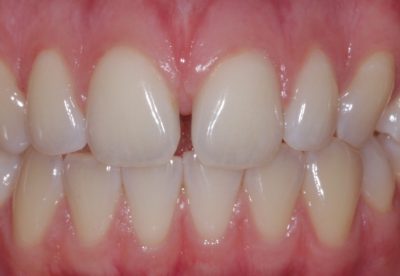 Before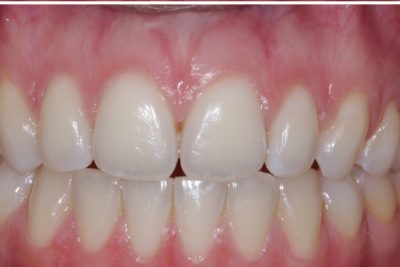 After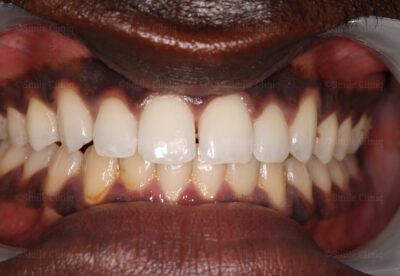 Before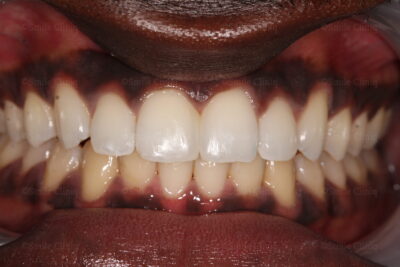 After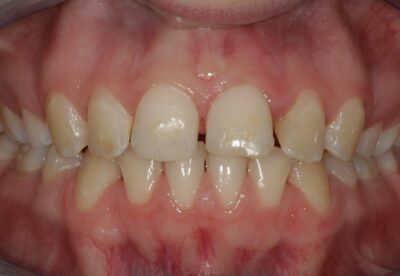 Before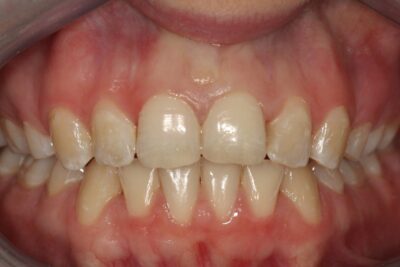 After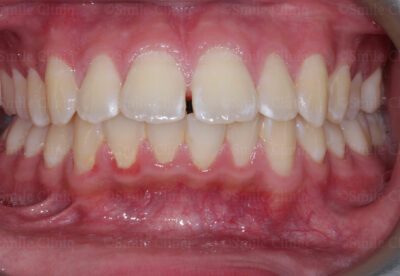 Before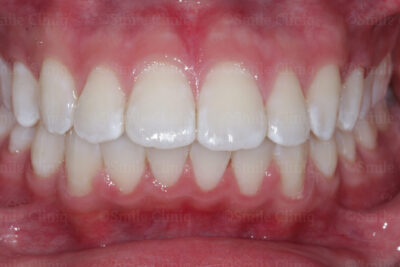 After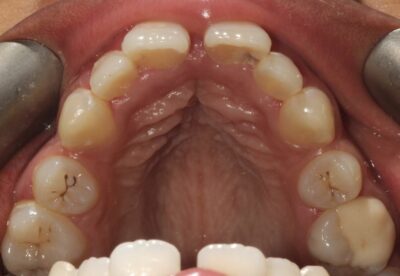 Before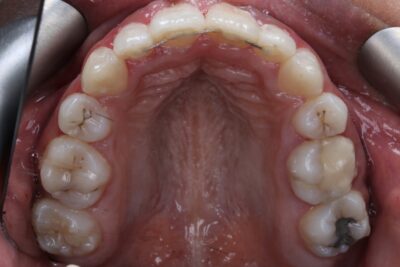 After
Diastema Closure London Treatment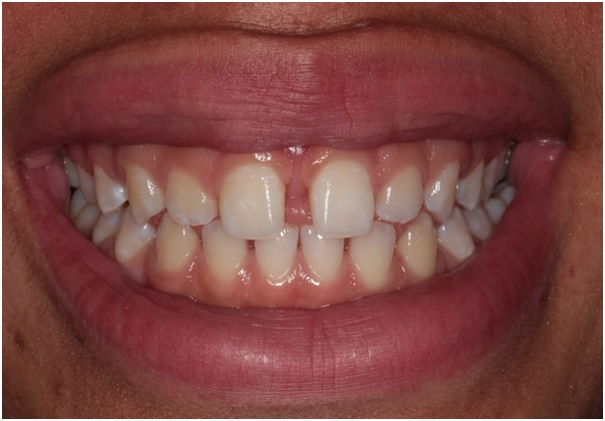 What are Diastemas?
A diastema is a space/gap between two teeth. It is often between the front two teeth but can be a space between any two teeth.
Not only can diastemas make an individual conscious, but they can also serve as food traps and can harvest plaque, tartar, food and stains. This can potentially lead to gum disease and tooth decay. Diastemas can potentially even affect your speech or result in result in some patients 'spitting' when talking.
How are Diastemas Caused?
The most common cause of diastemas is a mismatch between the size of the jaw and teeth. Often the Jaw can be larger in correspondence to the size of the teeth and therefore leading to spaces between teeth
Teeth can be missing or small in size
An oversized labial fraenum (a piece of tissue that attaches the gum to the lip)
Habits such as thumb sucking
Tongue thrust (when the tongue exerts a strong force on the teeth)
Gum disease – in advanced stages of periodontal disease it is not uncommon for teeth to drift leaving spaces
Benefits of Diastema Closure London
Minimised tooth decay
Fixing the gaps between your teeth can minimise your exposure to tooth decay. A fine film called plaque covers the teeth. Plaque contains bacteria. When you ingest food and drinks containing sugar, the bacteria in plaque create acid. This acid then damages the teeth, causing decay. Sometimes, spaces in your teeth might appear as black, triangular gaps. These gaps are known to create troublesome traps where food and plaque can accumulate.
Prevents gum disease
Food and plaque can get trapped in small gaps between teeth and cause irritation. The same bacteria resulting from food and plaque deposits that cause tooth decay can also cause gum disease. Closing gaps between teeth to prevent food and plaque accumulation, along with proper daily oral hygiene and regular visits to the dentist, can help minimize this disease process and help maintain your dental health.
Diastema Closure Treatment Options
Here at Smile Cliniq, we offer a range of diastema closure London treatments to close a gap between teeth without braces or with them. Our professional dentists will be able to advise on the best course of treatment for your specific needs.
Do nothing – if they are not of aesthetic concern to the patient or causing hygiene issues, diastema closure London may not be necessary.
Orthodontic treatment – If suitable, teeth can gently be reshaped and re-aligned to close a gap between front teeth. This method may sometimes only reduce a gap, rather than offering full diastema closure London.
Aesthetic bonding using conventional techniques – A relatively painless procedure in which the teeth are built up by a skilled practitioner freehand using composite resin to close a gap between teeth without braces.
Bioclear Matrix technique – This is aesthetic bonding using injection moulding of composite resin, similar to the option above but a more contemporary technique. Bioclear allows us to produce aesthetically superior, more predictable and longer-lasting results. In lower teeth, this may be the only long-lasting option. See more on the Bioclear Matrix technique below.
Book an examination/consultation today to discuss the above if you have diastema or black triangle teeth.
Bioclear Matrix Technique
Looking to close a gap between front teeth? At Smile Cliniq, our preferred diastema closure London treatment is Bioclear Matrix. If you want to close a gap between teeth without braces, Bioclear offers a fast track to diastema closure. The treatment takes approximately 60 minutes with immediate results, versus months or years with orthodontics.
Bioclear is a special technique which uses a set of anterior matrices to mould and shape composite for diastema closure London. The cost of the Bioclear Matrix system is substantial for the practice as it requires a large investment in equipment and materials. It is technique sensitive to ensure there are no overhangs (which can cause gum disease) and is only carried out by certified practitioners.
Dr Krishen Shah, Dr Sarita Kotecha and Dr Salma Daou are fully certified to provide treatments using the Bioclear matrix technique.
Diastema Closure Before and After: Bioclear Matrix Technique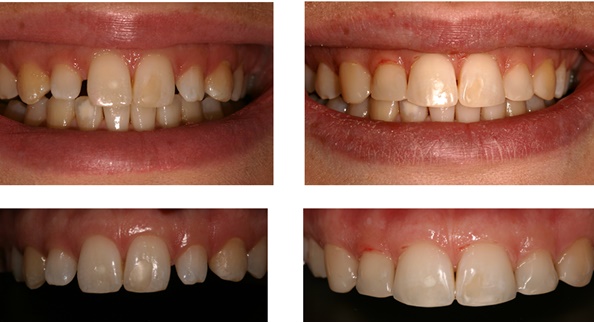 Bioclear Matrix Cost
The cost for diastema closure using the Bioclear matrix technique starts from £400. View our full price list and payment plans here.
Diastema Closure London FAQs
Is a diastema closure London permanent?
The outlook varies, depending on the underlying cause. However, treatment can eliminate or reduce most diastemas. The gap will typically remain closed after treatment unless the individual returns to habits such as thumb sucking or does not follow their dentist's instructions.
What causes diastema?
The most prevalent cause of diastema is the size of the teeth relative to the size of the jawbone. Simply put, if the teeth are too small for the mouth, gaps may appear between the teeth. The size of both the teeth and the jaw is usually genetic, which is why diastema may appear to run in families.
Is diastema genetic?
The size of your teeth and jaw bone can be determined by genetics, so diastema can run in families. You may also develop diastema if there's an overgrowth of the tissue that borders your gum line and your two upper front teeth. This overgrowth causes a separation between these teeth, resulting in a gap.
Do diastemas get worse with age?
Gaps in teeth can get bigger over the years, or in some cases, they may get smaller. You'll need to have a consultation with one of our specialists to understand how your teeth are shifting as you age.
How common is diastema?
There are many different causes of diastema. A gap between the two front teeth is often a part of the normal development of children's teeth. It's estimated that about half of children aged 6 to 8 have gaps between their front teeth.
Diastema Closure London Treatment












CHAT LIVE WITH US
OR

ask us a question
St Johns Wood
02073281200