The Best Periodontist London Gum Specialist
A periodontist is a dental gum specialist with expertise in the treatment of gum disease. If you're in need of a periodontist in London, here at Smile Cliniq, we are winners if Best Practice and Best Dentist.
We are fortunate enough to have Dr Evdokia Chasioti as one of our periodontal specialists at our practice in Finchley, London. She is recognised by the GDC as a periodontist specialist in London – an international member of the American Academy of Periodontology and a member of the British Society of Periodontology and the Association of Dental Implantology, UK.
Testimonial About Dr Evdokia Chasioti, Our Best Periodontist in London
"I have been seen by Dr Chasioti several times in the last few months and have had different procedures to help difficulties caused by gum disease. On every occasion, Dr Chasioti has been very thorough, and she explains possibilities and answers questions in a clear way.
She has an easy-going personality and is gentle and considerate when working. She spends time to make sure that her work is effective and that it feels right and comfortable. I feel very confident in the work that Dr Chasioti did and would definitely recommend her. I am very grateful for the difference she has made for me."
Sue Irvine, Periodontist London patient
More About Gum Disease & The Role of a Periodontist Specialist London
Gum disease is a condition where the tissues surrounding the teeth (periodontium) have become inflamed due to bacteria. The primary cause of gum disease is plaque. Plaque is a film that surrounds the tooth, and it is composed mainly of various types of bacteria, which stick to your teeth and roots over and below the gum line. Plaque begins to form within minutes after brushing and flossing and if it is not removed daily with good oral hygiene plaque hardens into calculus (or tartar). Calculus can only be removed with a professional cleaning or periodontal treatment. For gum disease treatment, visit our periodontist specialist London.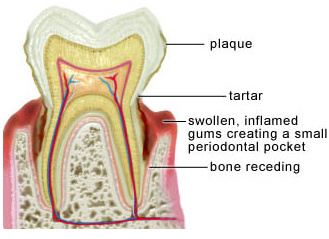 There are two types of gum disease: gingivitis and periodontitis.
The initial stage of periodontal disease is called gingivitis and can often be completely reversed. Gingivitis is when the gums are inflamed, swollen and tend to bleed when flossing or brushing. If gingivitis is not treated, the gums begin to pull away from your teeth, leaving little pockets around the tooth. This pocket traps plaque that can't be reached with brushing and turns into calculus.
Plaque and tartar build-up cause further irritation. This can lead to bleeding gums, a funny taste and bad breath. It can also cause the gums to recede and if this occurs, dentine may become exposed, and the teeth may become more sensitive to hot and cold substances. At this stage, the condition can be treated with a simple hygiene appointment with your hygienist or dentist and good ongoing dental hygiene.
Periodontitis is when gingivitis has progressed to bone loss. Pockets are formed in between the tooth and the gums. The supporting gum tissue and bone that holds the teeth in place deteriorates. The bone supporting the tooth can be lost causing the tooth to become wobbly and it affects your ability to chew and speak properly. At this stage, the lost bone and tissue cannot be re-grown. The aim of the treatment for periodontitis would be to prevent further progression of the disease to keep as many teeth remaining in your mouth for as long as possible.
Periodontitis refers to several inflammatory diseases affecting the tissues that surround and support the teeth. A diagnosis of periodontitis is established by inspecting the soft gum tissues around the teeth with a periodontal probe and by visual analysis of radiographs, to determine the amount of bone loss around the teeth.
Periodontitis is a common problem amongst adults and is a major cause of tooth loss. It is therefore advisable to see periodontal specialists as soon as the problem is detected. The earlier the periodontitis is treated, the higher the chance of keeping your own teeth in your mouth for longer. Factors such as smoking, diabetes, heart disease and hormonal changes may also be contributing to the deteriorating gum condition, and we will advise you if you need to make any changes to improve your gum condition after consulting directly with your medical doctor.
At Smile Cliniq our Periodontal Specialist is Evdokia Chasioti. We recommend periodontist London patients to consult with her if the disease is moderate or advanced.
The Best Periodontist London Treatment with Our Team
Please click here for more information on gum recession. Please click here for more information about Laser Gum Treatments and here for gum de-pigmentation (gum bleaching).
The Importance of Periodontist London Treatment for General Health
A series of reports were recently published from the American Academy of Periodontology (AAP), in collaboration with the European Federation of Periodontology (EFP), with scientific data linking periodontitis to other systemic diseases including diabetes, cardiovascular disease and adverse pregnancy outcomes.
There is strong evidence that periodontitis provides an increased risk for future cardiovascular disease and that there is an independent association between periodontitis and diabetes. Treatment by a periodontist specialist London may provide favourable effects on diabetes outcomes in some patients. Therefore, regular comprehensive periodontal specialists' evaluations should be part of a diabetes management plan.
Women considering pregnancy should consult with the periodontal dentist to act towards the prevention and minimisation of periodontal bacteria. It's important to minimize the risk of bacteria getting into the bloodstream, which happens when gum bleeding is present. Additionally, evidence suggests a relationship between periodontitis and other systemic diseases, including chronic obstructive pulmonary disease, pneumonia, chronic kidney disease, rheumatoid arthritis, obesity and metabolic syndrome.
Since the mouth is part of our body, our body senses the presence of the harmful periodontal bacteria. Action should be taken towards the prevention and treatment of periodontal disease towards a healthier lifestyle.
An early and easy diagnosis of periodontal inflammatory processes can be of major importance for the prevention and treatment of systemic diseases.
Signs of Periodontal Bacteria & Diagnostic Tests by Periodontist Specialist London
Periodontal tissue damage and inflammation can be measured by a gum specialist London with quick and completely painless tests in the clinic followed by laboratory tests. The tests can discover hidden inflammation very early, even before clinical symptoms begin to appear such as periodontal destruction, bad breath and/or loosening of teeth.
In advanced periodontal disease cases, the test identifies different types of the most harmful periodontal bacteria that are responsible for different types of the disease. The overall benefit of the test is profound since it aids in formulating a personalized treatment plan targeted to the existent specific periodontal bacteria.
The enzyme test measures the active Matrix Metalloproteinase-8 (aMMP-8) in mouth rinse fluids or between the gum and the tooth (dental sulcus). This is the major enzyme for periodontal inflammation, and it is known to be responsible for the collagen destruction of the gum.
The PCR periodontal bacteria test results provide us with a comprehensive analysis of the exact type of pathogenic periodontal bacteria affecting each patient. Specific recommendations for successful treatment strategy are formulated for each individual patient.
Collecting the sample is a completely painless and easy process. Plaque is collected by the periodontal dentist with paper strips that are placed between the gum and the tooth in periodontal pockets, and it only takes two minutes in the dental chair. The plaque is sent and analysed at the laboratory and a report is processed to significantly improve the quality of care we grant to our patients.
Treatment of Periodontal Gum Disease with Our Gum Specialist London
Periodontal Specialists Consultation:

Oral Hygiene
Scaling and Root Debridement
Surgical Periodontal Specialists Treatment
Stabilization of Movable Teeth-Teeth splinting
Guided Bone/Tissue Regeneration around Teeth

Scaling & Root Planing

Scaling is the removal of plaque and calculus above the gum line
Root planing is the removal of plaque and calculus below the gum line which contains millions of bacteria from the root surfaces.

The periodontal specialist will use an ultrasonic scaler to remove calculus from above and below the gums, and various hand instruments to access bacteria deeper within the pockets. This is performed under local anaesthetic to guarantee no pain.

Treatment of periodontitis is a lifelong commitment. Even after having treatment with our Periodontist London, it cannot be stressed enough how important it is to follow a strict oral hygiene regime at home to keep periodontitis under control. For more information on how to look after your teeth at home, please click on our oral hygiene guide.

All specialist treatments are carried out at the Smile Cliniq Dental surgery in Finchley, North London. If you think you require periodontist London treatment from our Periodontal Specialist Dr Evdokia Chasioti or want to ask a few questions about seeing her at our dentist London, just simply call our number on 020 8090 9077. You can also contact us via email at [email protected].
Surgical Periodontal Gum Treatment
The distance between your gum and your teeth (periodontal pockets) may be too deep for you and the Periodontal dentist or hygienist to keep clean. Under such circumstances, pocket elimination is one of the most common surgical procedures used to treat periodontal disease.
To gain access to the deep periodontal pockets the gum is pulled back gently. The periodontal dentist can then visualize and remove thoroughly all plaque and calculus (tartar).
The bone cavities caused by the disease are smoothed over and the gum tissues are positioned even with the bone level to reduce the periodontal pockets and minimize the spaces under the gums where disease-causing bacteria can hide. Tiny sutures are placed to stabilize the new gum position.
A protective dressing often is placed around the teeth to cover and secure the surgical area. Sedation can be used to keep you comfortable and relaxed if needed.
You will have a follow-up appointment in 7-14 days to remove any remaining sutures, evaluate your healing, and review oral hygiene. Three months after surgery you will have a periodontal cleaning.
Stabilization of Wobbly Teeth Splinting
When the teeth are compromised from a periodontal point of view and have lost most of their bone and gum support due to periodontal disease, they become wobbly. As a result, the chewing efficiency, phonetics, and function are compromised. To increase patient comfort during chewing we can connect multiple teeth together (teeth splinting) to reduce mobility and improve the patient's function and chewing efficacy.
Also, when the teeth are used as abutments for partial dentures, they can be connected together to increase support of the periodontally compromised teeth. However, splinting makes oral hygiene procedures difficult. To ensure the longevity of the connected teeth, special attention must be taken towards oral hygiene.
To connect teeth to each other, the enamel surface of the tooth is etched, most commonly with a 37% solution of phosphoric acid and composite resin can then be bonded to the etched surface to rigidly connect the teeth to each other. The connection can be strengthened by adding a fibre or metal framework. No healthy tooth substance is removed and if the splint requires repairs in the future, it can be easily reinforced without harming sound tooth structure.
Guided Bone/Tissue Regeneration Around Teeth
When periodontal disease is established in the mouth, inflammation is present, periodontal pockets are formed around the teeth and the bone that supports the teeth is lost. The harmful bacteria that hide in the deep pockets create bone irregularities. When the shape of these irregularities allows it, we can use artificial bone substitutes with growth factors that enhance periodontal regeneration and re-grow the bone that was lost, increasing the longevity of the teeth, and eliminating the deep pocket where the harmful bacteria could hide. This periodontal surgical grafting technique is called Guided Tissue and Bone Regeneration and the most up to date procedures that contribute to periodontal regeneration are available in the clinic by Dr Evdokia Chasioti, periodontist London.
Piezoelectric device
An innovative approach In the age of minimally invasive treatment!
Applications in dentistry:
Piezosurgical equipment can be used for preparation of root canal; for atraumatic tooth extraction and ankylotic tooth extraction and surgical orthodontic surgeries
Applications in Periodontology:
Piezosurgical equipment can be used for the removal of calculus deposits and stains from teeth, scaling, root planning and crown lengthening, periodontal ostectomy and osteoplasty procedures which require careful removal of small quantities of bone adjacent to exposed root surfaces to avoid damaging of the tooth surface.
The piezosurgery device is also used in bone grafting of a periodontal defect in periodontal bone regeneration procedures Autogenous bone can be readily harvested from adjacent sites with minimal trauma and therefore minimal postoperative effects.
The device allows for precise removal of bone, with minimal risk of injury to the underlying root surfaces.
The cut is safe because the ultrasonic frequency used does not cut soft tissue. The cutting action is less invasive, producing less collateral tissue damage, which results in better healing.
Piezoelectric device and Implant Surgery
Implant site preparation, implant removal and bone harvesting, bone grafting and sinus lifts can be done with much ease and less soft tissue trauma.
Why choose piezoelectric surgery?
Piezoelectric surgery  reduces the impact on soft tissues (vessels and nerves) which lie adjacent to the areas of treatment. Compared to traditional methods, it enables optimal healing because it reduces the postsurgery swelling and discomfort.
Advantages over conventional surgical equipment:
Minimally invasive dental extractions.
Less swelling and less analgesics – best treatment for extractions.
Faster healing from periodontal surgical procedures and dental implants Reduced risk of perforating the Schneider membrane in sinus lift procedures
Precise cutting and safety
Bleeding-free surgery site
Good visibility of the operating site resulting in precise procedures
Selective cutting and minimal operative invasion
Faster bone regeneration and healing process
Antiseptic effect when cutting
No risk of emphysema
Decrease in post-intervention pain Reduced traumatic psychological stress
Other Periodontal Services
Gum Graft
Alloderm
Treatment of Gummy Smile
Functional Crown Lengthening
Lightening of Dark Gums
Gingivectomy-Gingivoplasty
Periodontist London FAQs
Can periodontal disease be determined by genetics?
Research has shown that genetics may be involved in a person's risk for gum disease, but there are a variety of other factors that also play a role. Even if many of your family members or parents suffer from gum disease this does not mean you will get it especially if you follow the oral care advice from your dentist and gum specialist London.      
Can children suffer with periodontal disease?
It's rare to find periodontal disease in children, and it's only sometimes found in teenagers. However, the best periodontist London always advises that children should still learn the importance of keeping their teeth and gums healthy to prevent periodontal disease in the future. Children should brush their teeth twice a day and learn how to floss properly. If children learn how to floss at an early age, they will be more likely to make it a lifetime habit. These simple habits will help protect their teeth and gums from periodontal disease and lower their chances of having to meet with a periodontist London.
If you have children, it's important be aware of the warning signs of periodontal disease, which include red, swollen, bleeding gums or bad breath that won't go away. If you notice any of these in your child, then it's key to speak to a gum specialist London.
Who treats periodontal disease?
It's always good to have both your general dentist and periodontist actively involved in your care plan and the treatment of your periodontal disease. This will form a successful collaborative approach that will better inform your treatment plan for your individual needs and history.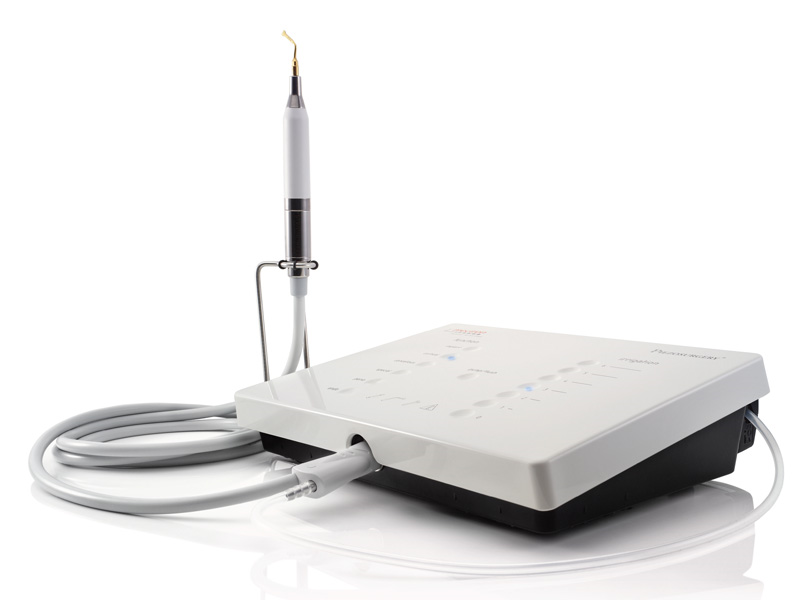 CHAT LIVE WITH US
OR

ask us a question
St Johns Wood
02073281200