Before and After Gallery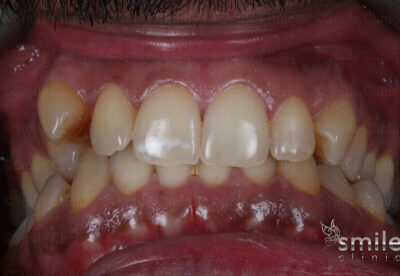 Before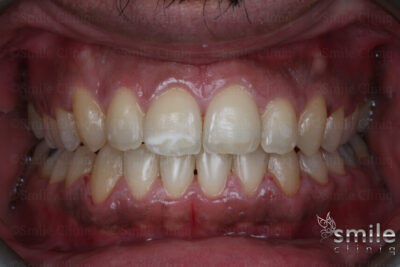 After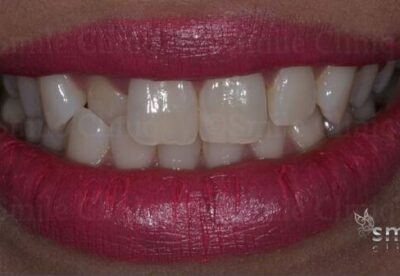 Before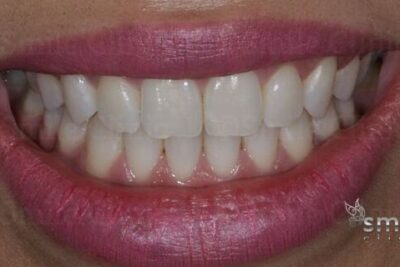 After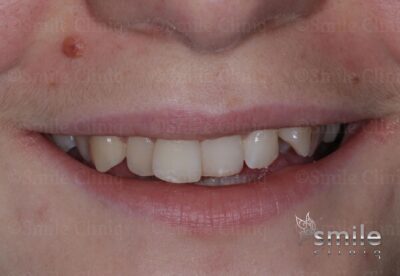 Before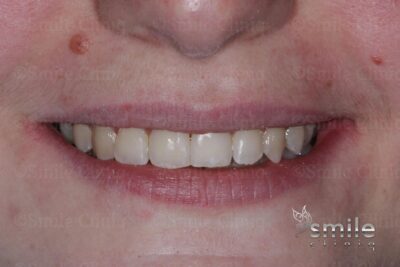 After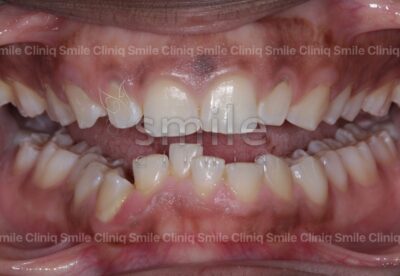 Before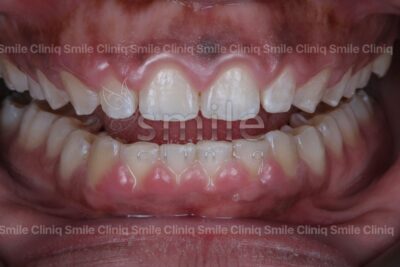 After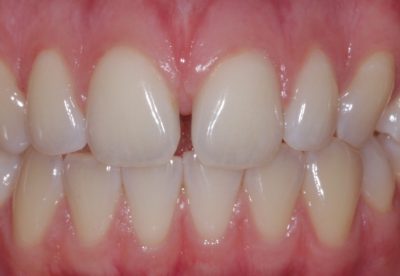 Before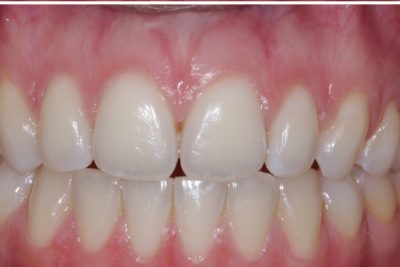 After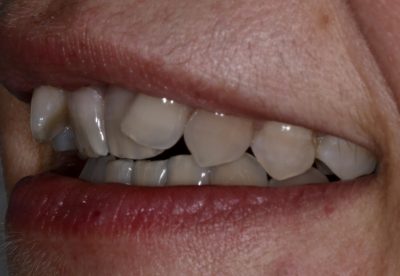 Before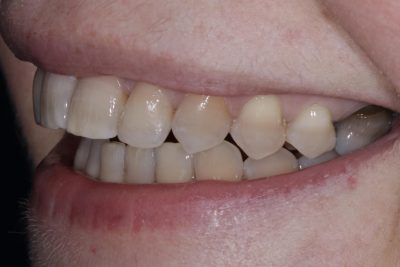 After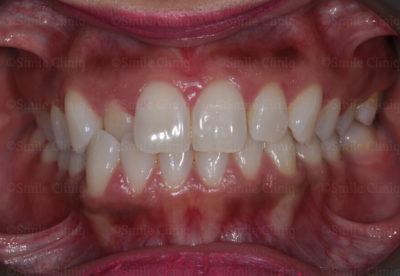 Before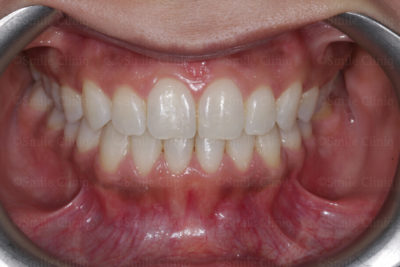 After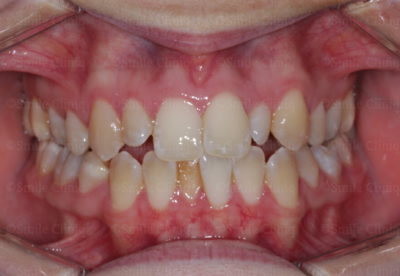 Before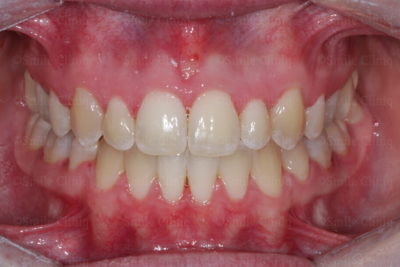 After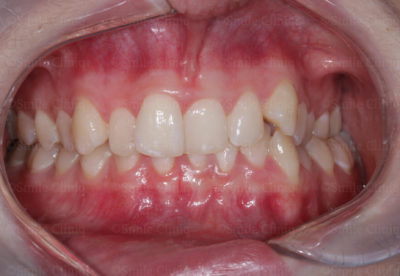 Before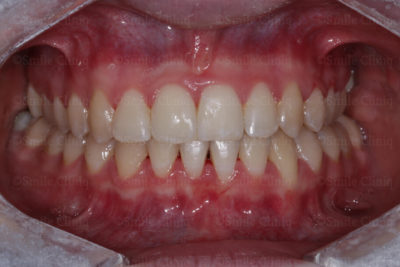 After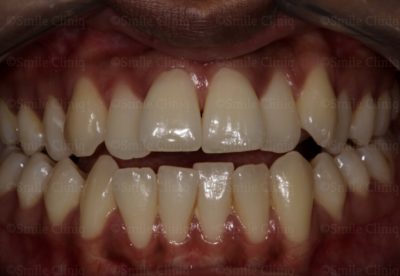 Before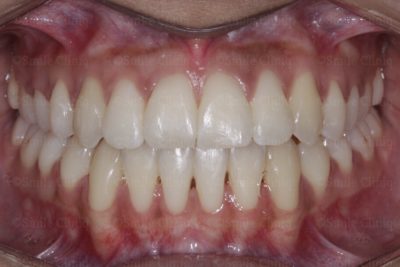 After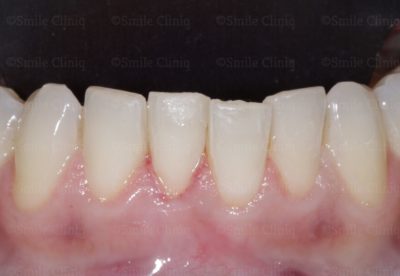 Before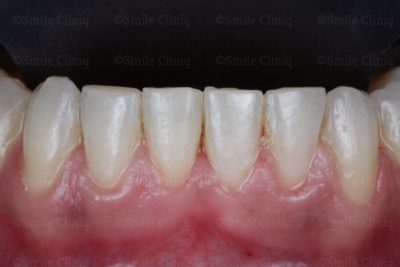 After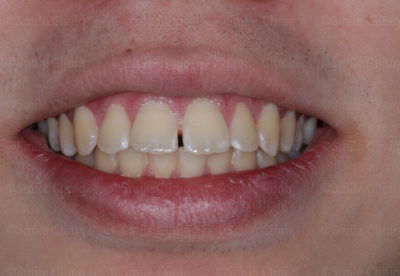 Before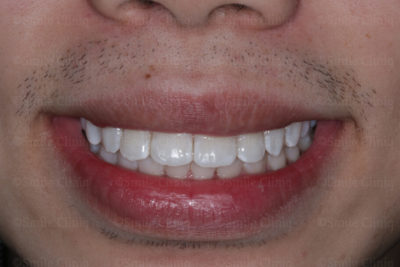 After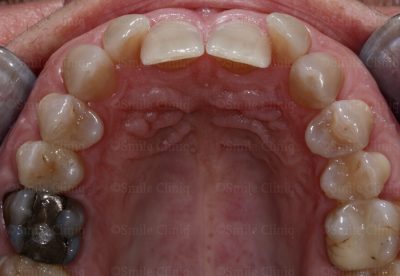 Before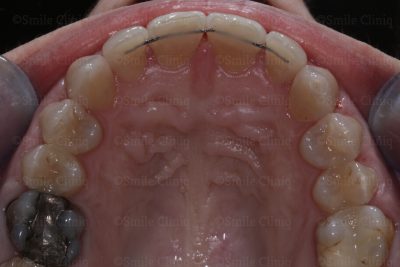 After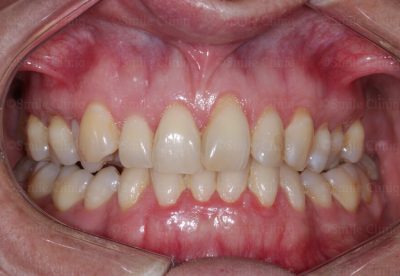 Before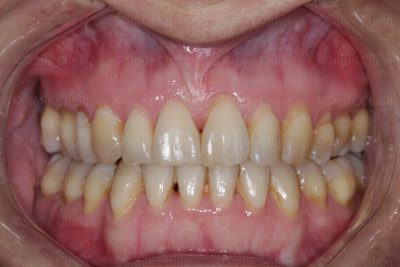 After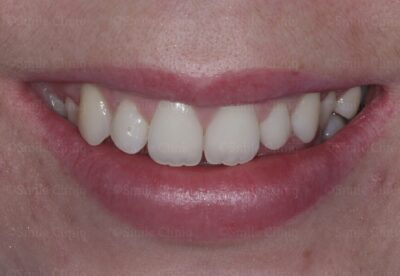 Before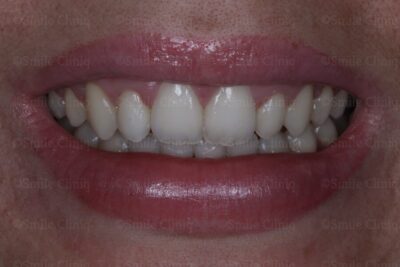 After
What is Fastbraces London®?
Fastbraces® were developed to straighten teeth differently. Fastbraces® is the revolutionary system of fast, safe, easy, and affordable braces that is changing the field of orthodontics.  It is a complete, non-extraction system for almost all cases, which provides patients with outstanding results.
Traditional braces move teeth into position in two stages, usually over a period of about two years. In the first year, the crown of the tooth is moved into alignment. In the second year, treatment addresses the position of the root of the tooth. However, the brackets used with Fastbraces® work on a different mechanical principle altogether. The patented system uses an innovative triangular bracket and a specially- shaped square wire to correct the position of the root of the tooth, from the beginning of treatment. This combination is key in realigning the root and crown simultaneously.
The Brackets are available in classic metal, Turbo and Clear.
Dr Krishen Shah BDS (Lond) MJDF RCS (Eng) is an accredited Fastbraces ® master provider placing him amongst an elite group of individuals in the country.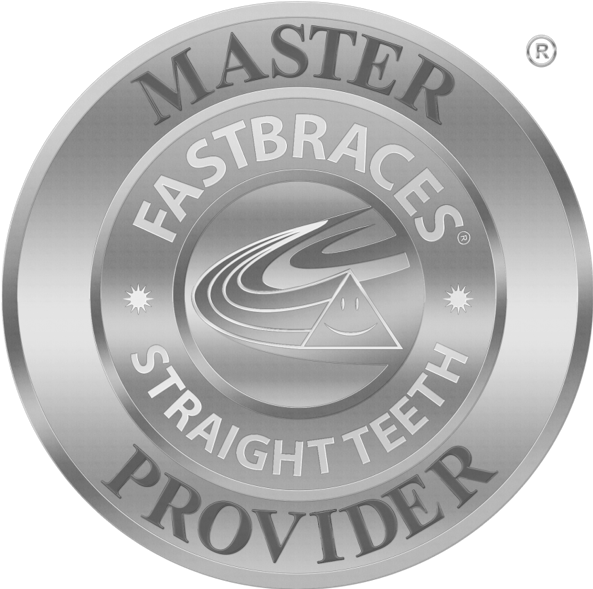 How Long is the treatment for Fast braces London?
Previously treatment was calculated in months, but with the Revolutionary Turbo ® brackets, most cases can be completed within 120 days.
For Fastbraces ® Classic and Clear, treatment times range from 3-9 months
It is common for patients to have a combination (for example clear on their upper teeth with classic metal on their lower)
How does Fastbraces® work?
Traditional orthodontic systems work by moving the teeth in two stages. Firstly, the crown of the tooth is moved into the correct position.  Then, the roots are moved to align with them.  Although this works, it can take many years to complete.
At Smile Cliniq, we pride ourselves on offering our clients some of the best smiles in the industry and absolutely love helping you when it comes to Fasbraces London.
Fastbraces® uses triangular brackets and square wire to move the crown and root simultaneously.  Because the whole tooth moves through the jaw, patients can get marvellous results within 3 months to one year. Some even see results faster!
The Benefits of Fast Braces London
Not only does Fastbraces offer a much faster treatment time, but the braces are also safe, convenient, cost-effective, and lower maintenance than traditional braces. Some of these benefits include:
Case Examples of Fastbraces® completed by Dr Krishen Shah
You might be wondering what kind of results you can expect with Fastbraces London. Below you can also find countless examples of positive results by our specialist team at Smile Cliniq.
High Canines and cantered smile correction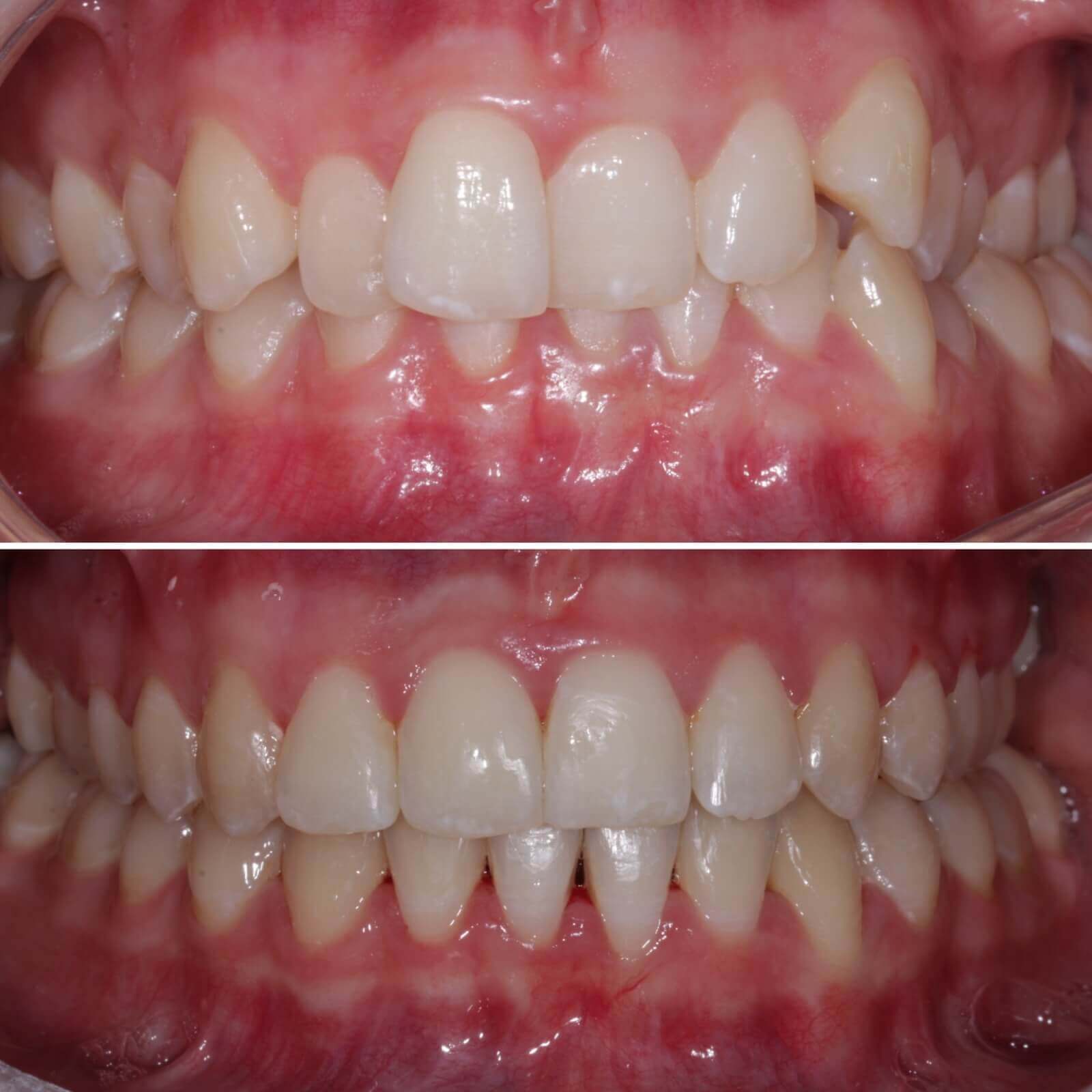 Moderate Crowding treated in less than 6 months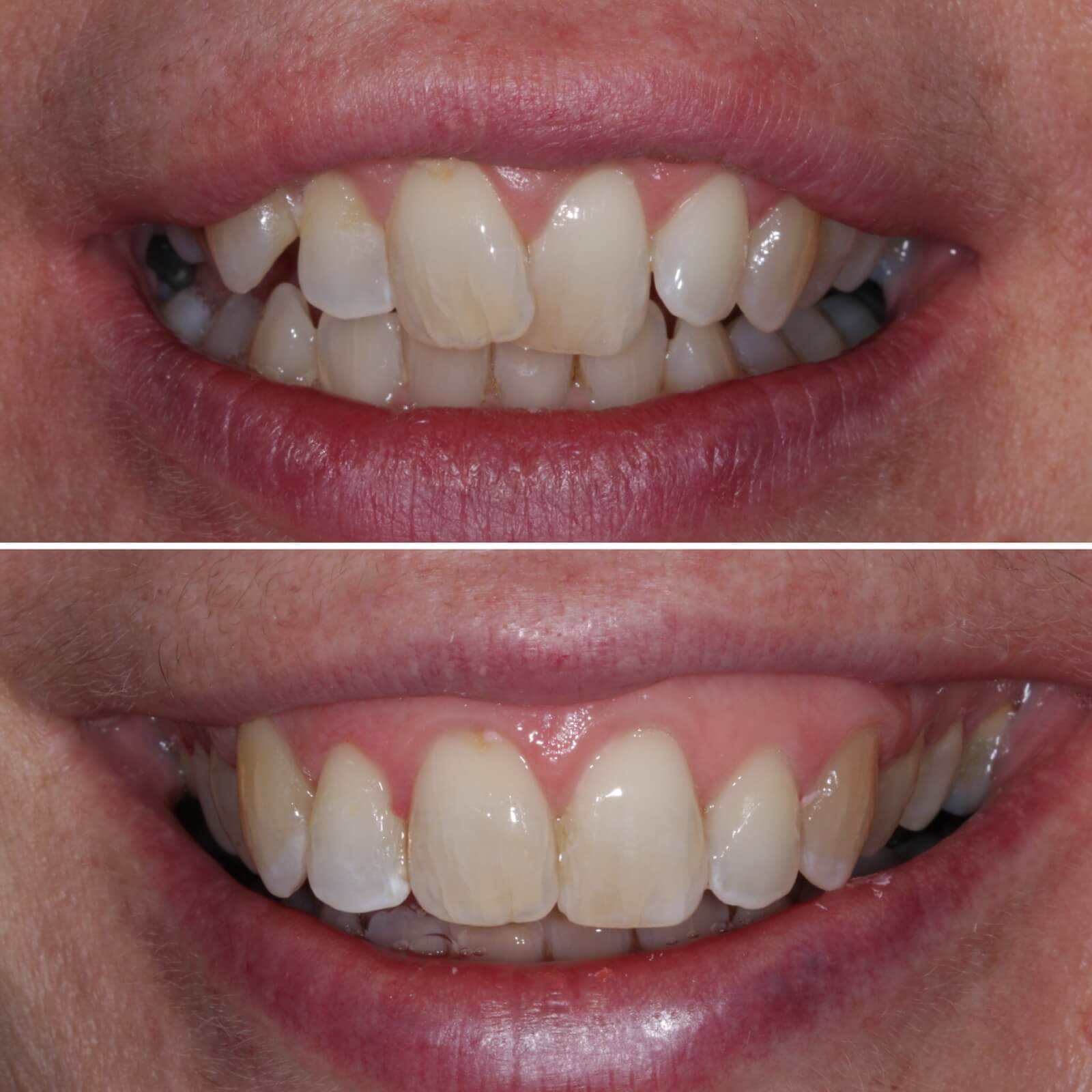 V Shaped arch and peg shaped lateral correction with Fastbraces ® clear and bonding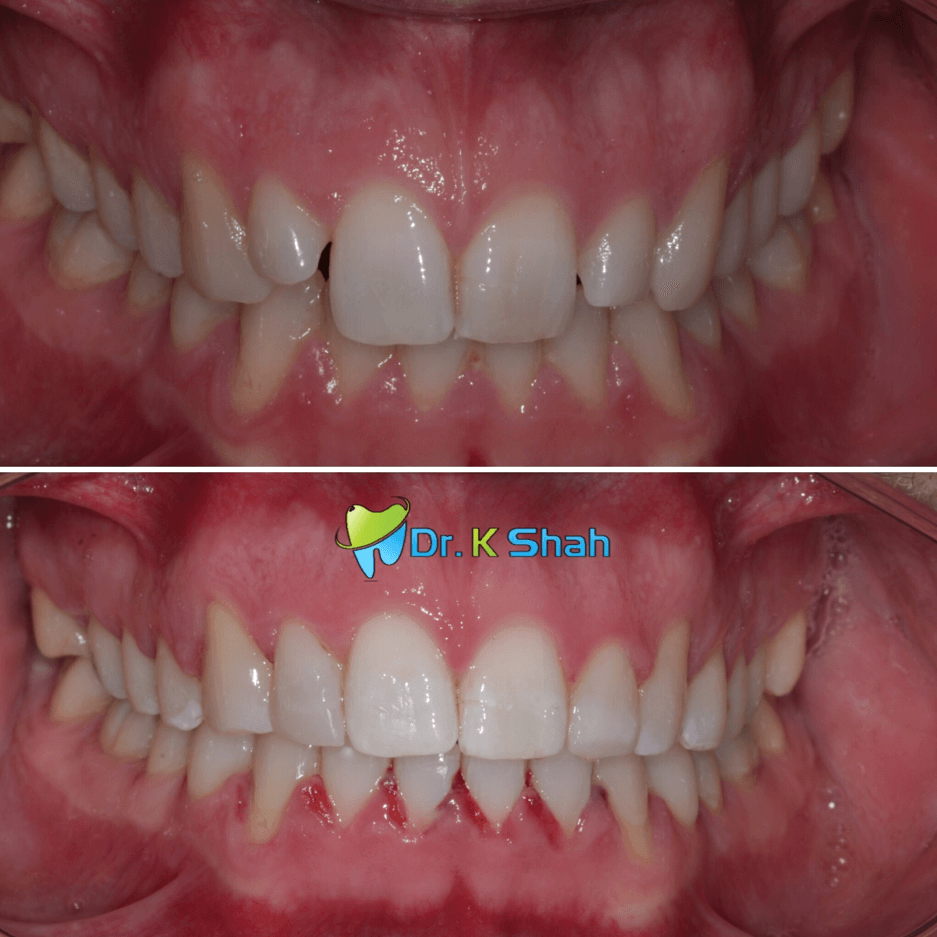 Retroclined upper teeth and cosmetic bonding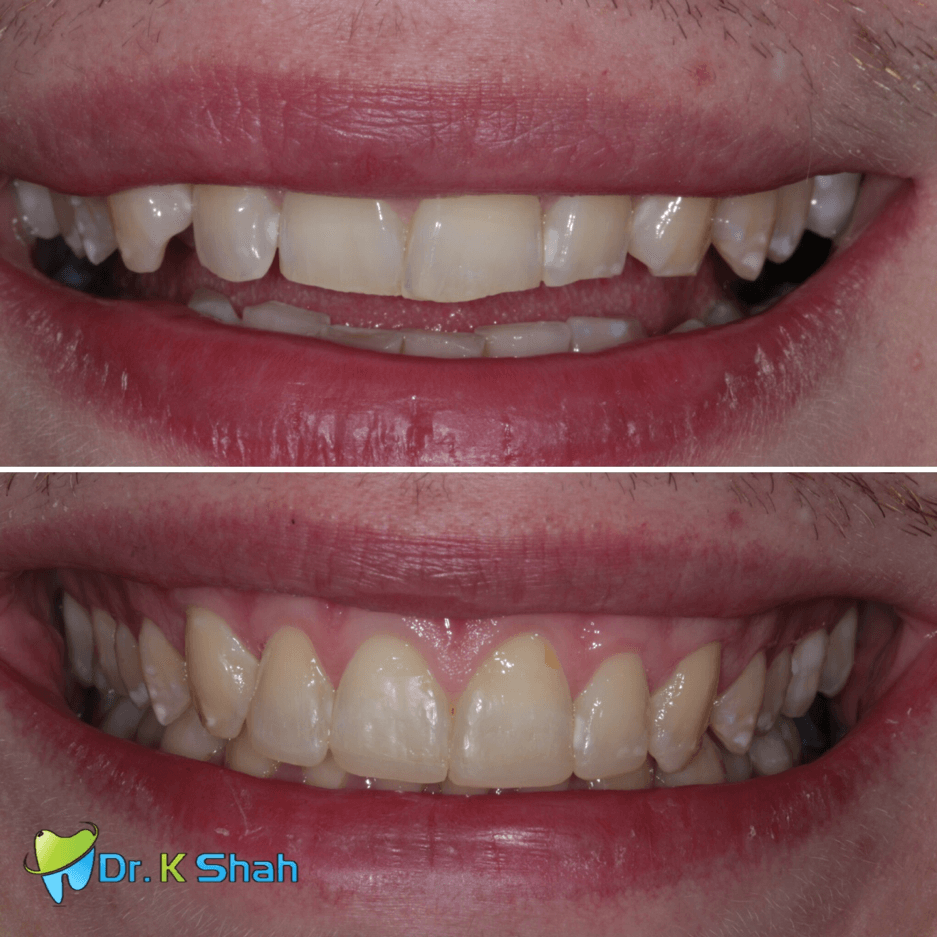 Severe Crowding correction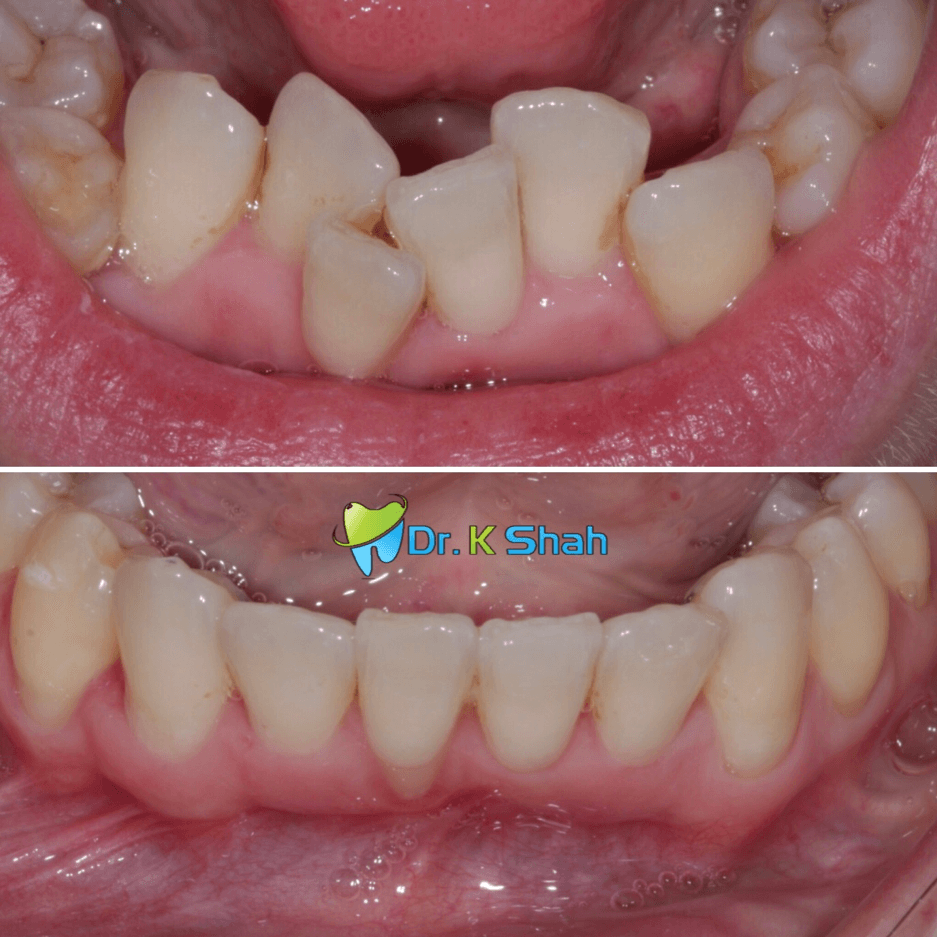 Correction of Crossbite, crowding and edge to edge bite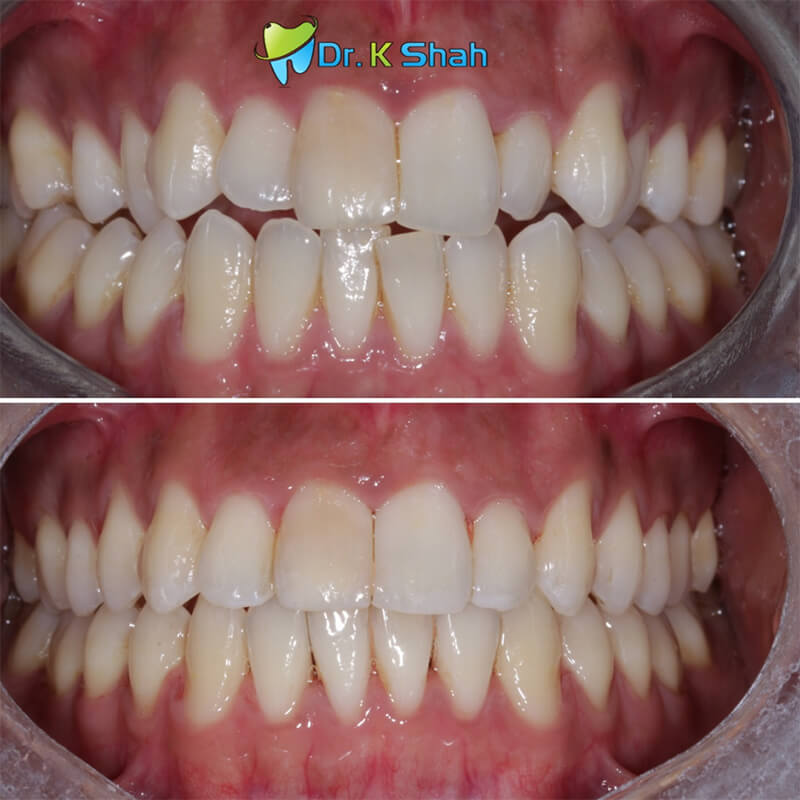 Fast Braces London FAQs
What is the cost of Fastbraces London?
The cost starts from £1850. Contact our London dentist today for a consultation.
How long does it take for your teeth to straighten after getting fast braces London?
Fast braces London can take about three months to a year to straighten your teeth. However, it can vary from patient to patients as all teeth are different. In comparison to other traditional braces which can take two to three years to straighten your teeth, you can see fast braces London is much quicker.
If I get Fastbraces London will I need to extract any teeth before?
Braces move your teeth which is why in traditional orthodontic treatment, patients may have to have one or two teeth removed to make room. However, with Fastbraces London, this isn't usually the case. The entire tooth structure moves at once, preventing the need for tooth removal.
Do Fastbraces London cause pain?
Unlike the common discomfort and pain associated with traditional orthodontic treatment, the brackets used with Fastbraces London are smooth and have less risk of irritating or cutting the soft tissues of the oral cavity. Although, discomfort might occur after the dentist tightens the braces around the teeth, the wire is highly flexible and causes minimal pain.
Once I get my fastbraces London removed, will I need to wear a retainer?
Yes, patients will need to wear a retainer after treatment. However, the wearing duration is only about 15 to 20 minutes daily. The retainer prevents the teeth from moving to their previous positions. Some patients may choose to wear it at bedtime for convenience.
Who are Fastbraces London suitable for?
Fastbraces are not for everybody, but most patients are eligible for the treatment. Almost anyone who can get traditional braces can also get Fastbraces London. The treatment can work for those with crooked teeth, overcrowded teeth, and bite misalignment. The dentist will not recommend Fastbraces for patients with impacted teeth, a fragile jawbone, or temporomandibular joint problems.
What is the difference between Invisalign and Fastbraces London?
Fastbraces and Invisalign London aligners really aren't very much alike because Fastbraces uses a bracket system and Invisalign is a brand of invisible braces, also referred to as clear aligners.
Some of the main differences between these two very different types of teeth straightening options is that Invisalign aligners are barely visible and they're removable. This is a big difference for many people who don't want the stigma of having a 'metal mouth' or 'train tracks.
Invisalign treatment can take longer and, in some circumstances, cost more on average than Fastbraces. However, with the Invisalign system you are paying for top-notch service and care, as well as a less noticeable and removable system.
If you are still not sure about which treatment is right for you, why not make an appointment to speak to an Invisalign provider.












CHAT LIVE WITH US
OR

ask us a question
St Johns Wood
02073281200