Before and After Gallery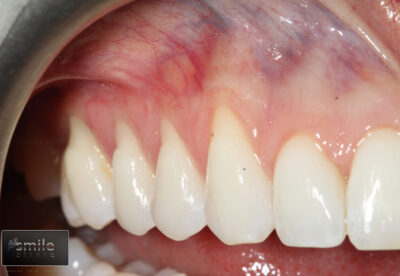 Before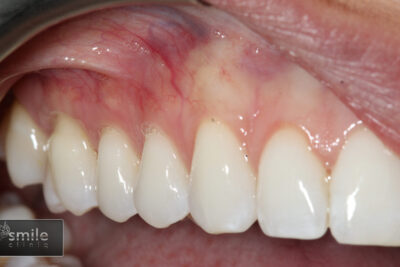 After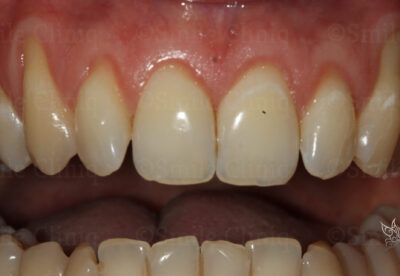 Before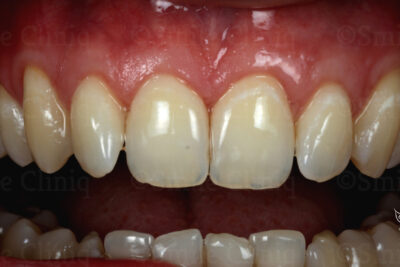 After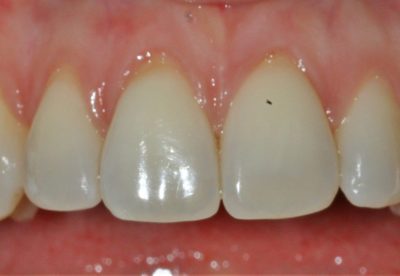 Before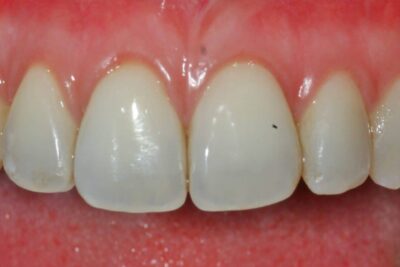 After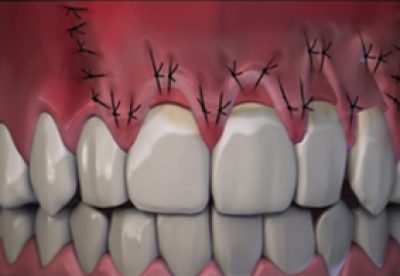 Before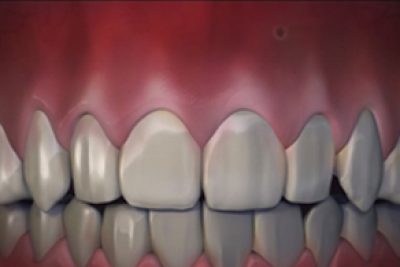 After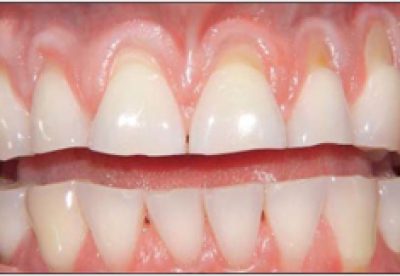 Before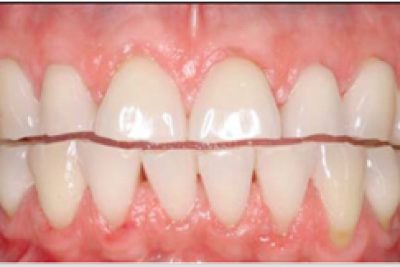 After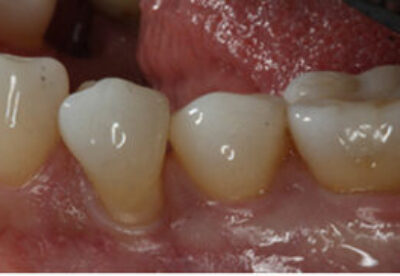 Before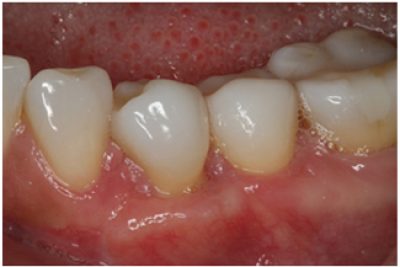 After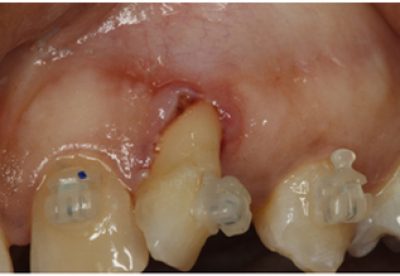 Before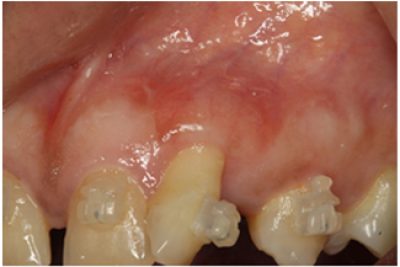 After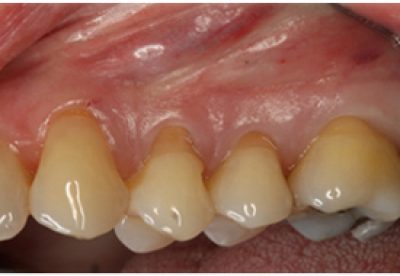 Before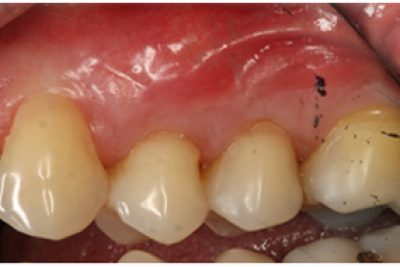 After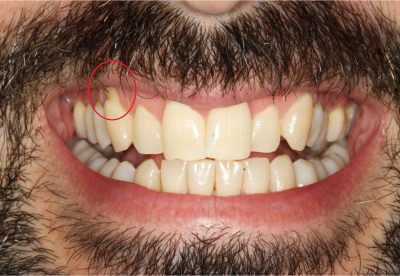 Before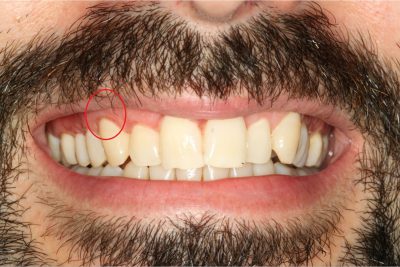 After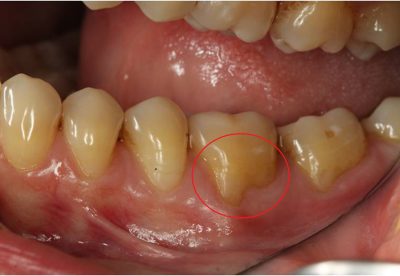 Before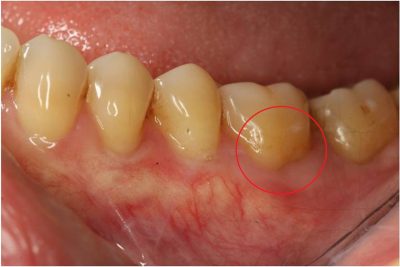 After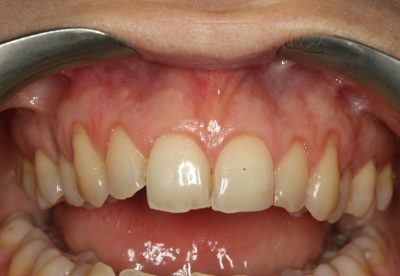 Before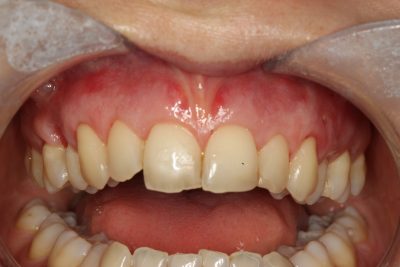 After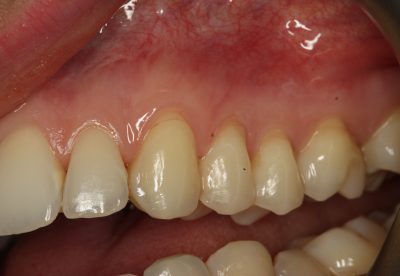 Before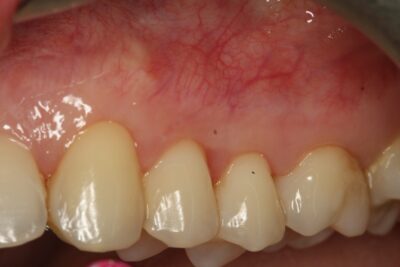 After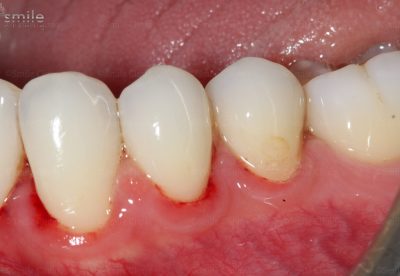 Before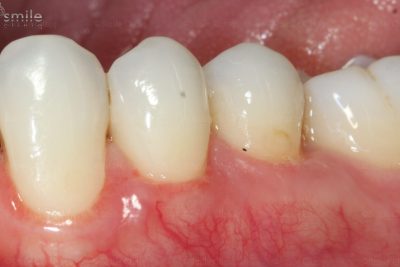 After
Say goodbye to longer looking and sensitive teeth. Here at Smile Cliniq, we perform a new, straightforward method of receding gums treatment: our pinhole receding gums surgery.
Receding gums occur when the receding gum line moves away from the enamel and leaves the root surface exposed. This will usually result in an unpleasant appearance of the gum and tooth, often leading to sensitive teeth.
Most notably, receding gums can also result in a greater risk of further infection of the gums and teeth, since the tooth is losing its natural barrier to withstand bacterial penetration. A receding gum line does not allow for effective oral hygiene at home due to increased sensitivity of the teeth and more difficulty in reaching the receded section. Consequently, more bacterial plaque builds up, contributing to even further recession, bone loss and the establishment of gum disease. Here at Smile Cliniq, we can repair receding gums with an innovative receding gums treatment technique.
What is Receding Gums Surgery at Smile Cliniq?
The Pinhole Surgery Technique, also known as Pinhole Gum Rejuvenation, was established by John Chao (D.D.S.) and is a scalpel-free, suture-free, graft-free procedure to reverse receding gums saving the teeth. Pinhole gum graft surgery is a minimally invasive type of receding gums surgery that does not require any incisions or sutures. Instead, a small instrument is used to create a tiny pinhole-sized entry point in the tissue.
Next, a special instrument is inserted and used to gently loosen the tissue so that it can be pulled over the exposed tooth. Since no incisions are being made, side effects such as pain, swelling, and bleeding are kept to a minimum when we repair receding gums. Additionally, patients will notice an instant improvement in the appearance of their smile after gum recession treatment.
Pinhole Technique to Reverse Receding Gums
The pictures above are supplied by the founder of the pinhole gum graft technique, Dr John C Chao, and published in The International Journal of Periodontics and Restorative Dentistry, A Novel Approach to Root Coverage: The Pinhole Surgical Technique.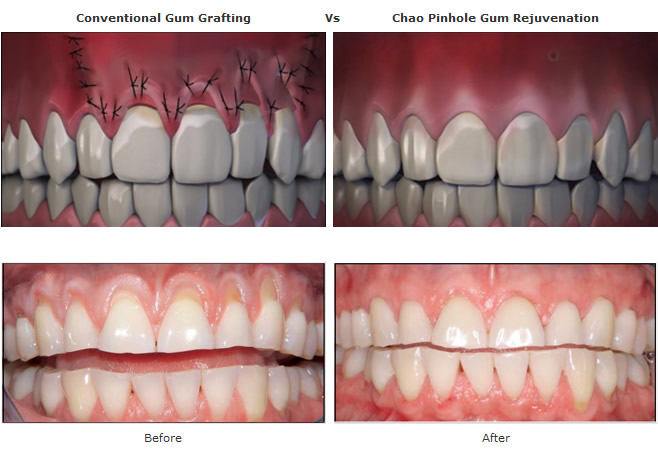 Pinhole Gum Recession Treatment Animation
Who Performs the Receding Gums Treatment & How Does It Work?
PST (Pinhole Surgical Technique) at Smile Cliniq is performed by Dr Evdokia Chasioti, the only Specialist Periodontist in the UK who is trained and certified to offer this receding gums treatment. Find out more information about Dr Chasioti here.
The first step when it comes to pinhole receding gums surgery is to clean the teeth in the area needing treatment. Before they repair receding gums, our Periodontist will administer local anaesthesia to numb the affected area. Using a small instrument, a pinhole-sized (0.1 inch) entry point is made in the gums for the receding gums treatment.
Once the area has been fully prepared to undergo the gum graft procedure, our Periodontist will insert a specialized instrument into the tiny entry point that has been made. Using this instrument, the tissue is slowly loosened and moved into the desired position. Finally, a different instrument is used to insert collagen strips through the entry point and into the gum tissue. This will help to keep the tissue in the correct place while the area heals itself. This method is a highly effective way to reverse receding gums. The entire receding gums treatment should take no longer than one hour to complete and can be applied to several teeth at once if needed.
 What are the Benefits of Receding Gums Surgery?
Pinhole surgery provides you with several benefits that no other receding gums treatment can, including:
No Incisions Necessary – Since this is not a tissue graft, there is no need to cut or remove any part of your gums or palate when using this method to repair receding gums.
No Sutures Needed – The tissue is held in place using collagen strips, rather than sutures that need healing. This means a faster recovery for the patient than when using traditional grafting.
Minimal Pain Experienced – You will experience only a minimal amount of pain, swelling, or bleeding after having receding gums surgery.
Instant, Visible Results – The pinhole technique provides an instantly noticeable cosmetic improvement to your smile. The tiny entry point created is barely apparent and should disappear as soon as the next day, meaning excellent, natural-looking, long-lasting results.
Efficiency – It is possible to correct up to 14 teeth at once in one to two hours.
Gum Grafts: Receding Gums Treatments
Gum recession treatment?
During a traditional soft tissue gum recession treatment, the doctor removes a small piece of gingival tissue, typically from the roof of the mouth, and sutures it into place where the gums have receded. Although the treatment is not as invasive as some other oral surgeries, soft tissue gum grafting does involve incisions, stitches, and some degree of post-operative discomfort. Patients will commonly experience discomfort for several days following their procedure. They may encounter complications from eating certain foods or from accidentally brushing or flossing too close to the sutures or treatment area. This can slow the healing process and increase the risk of developing an infection.
The traditional receding gums surgery is an effective receding gums treatment, but with the advent of the Chao Pinhole Surgical Technique®, it poses an unnecessary risk of complications for the patient during and after the procedure to reverse receding gums.
Soft Tissue Grafting Technique for Receding Gums Treatment
The Soft Tissue Graft is designed to resolve various problems and it is widely used to cover unattractive tooth roots, reduce gum recession and root sensitivity, and protect the exposed roots from decay and any further receding gums and bone loss.
It is also important for your teeth if undergoing orthodontic or restorative treatment, to have a sufficient amount of strong gum tissue around the necks of the teeth, to prevent further recession during treatment.
Receding Gum Line Prior to Orthodontic Treatment
Gum tissue can be added in several ways, with sometimes the gum recession able to be corrected by adjusting the existing level of gum tissue. The most common treatment method is soft tissue graft. This is when a thin piece of gum tissue is softly taken from the roof of the mouth, or gently moved over from neighbouring areas, to provide a stable band of strong gum around the tooth.
Treating Gum Recession with Alloderm or Mucograft
Geistlich Mucograft® is a unique 3D collagen matrix designed specifically for soft tissue regeneration. It provides an alternative to autogenous soft tissue grafts, with the harvesting of the patient's tissue from the roof of the mouth avoided. It is indicated for the gain of keratinized tissue and for recession coverage. The benefits of this include:
No harvest-site morbidity
Less pain experienced compared with autogenous grafts
Reduced surgical chair-time compared with autogenous grafts
A natural soft tissue colour and structure matching your own tissues
Excellent wound healing
At Smile Cliniq, we are also able to provide the Alloderm Gum Graft to reverse receding gums. Alloderm is an excellent plastic surgery material for the correction of a receding gum line, with the need of taking gum tissue from another area of the mouth omitted, rendering the gum grafting a painless procedure for you. The Alloderm material is donated human tissue which ultimately is being transformed into your natural gum, with the procedure performed under local anaesthetic.
If you would like to know more about how we can reverse receding gums, why not book in for a consultation at our practices in London with our specialist Periodontist. Contact us today and we'll be happy to book you in and explain more.
Please click here for more information about Laser Gum Treatments and here for gum de-pigmentation (gum bleaching).
Please click here for more information about Laser Gum Treatments and here for gum de-pigmentation (gum bleaching).












CHAT LIVE WITH US
OR

ask us a question
St Johns Wood
02073281200