Understanding the key difference between ceramic dental implants in the UK and other types of dental implants can help you to make the right decision about what's best for your teeth. Here, we're taking a look at the types of ceramic dental implants available and ceramic dental implants cost to see if they're the best fit for you. Read on to find out more about how our London dentist can help you.
Metal free implants (also known as Zirconia or Ceramic Implants)
With the trend in medicine and dentistry turning increasing to holistic treatments, we are delighted to introduce metal free implants.
These implants can be completely metal free and cement free.
What Are Ceramic Dental Implants in the UK?
Ceramic dental implants in the UK are replacements for the roots of a tooth/teeth, and generally have a crown attached to the implant to mimic the natural tooth.
The connection between the crown and the implant is called an abutment.
Conventional dental implants are made of titanium and have been around since the 1960s, however, ceramic dental implants have been around more recently – since the late 1980s in Europe and 2007 in the USA.
Both titanium and ceramic are biocompatible with high levels of osseointegration (bone growing around the implant similar to how bone grows around natural teeth).
What Are Ceramic Dental Implants Made From?
Zirconia is a white solid used in ceramic glazes and refractory coatings and as a synthetic substitute for diamonds in jewellery. It is known for its likeness to diamonds due to its strength. It is a crystal material that has been altered slightly to give it the cosmetics of a tooth. Zirconia is the crystal form of the transitional metal Zirconium. When the zirconium is treated, stabilised and converted into its crystal phase, it becomes oxidised to Zirconium Oxide, i.e. Zirconia, and becomes a ceramic. This is therefore technically metal free. Some patients have concerns over having metals in their mouth and prefer to opt for metal free implant options. Contact our London dentist to find out more.
Allergies to metal
Titanium allergies are very rare, and therefore the use of titanium implants is common place, even in those patients with metal allergies. There are no documented cases of allergies to Zirconia.
What is the difference between ceramic dental implants UK and Titanium implants?
Cost: The cost to manufacture ceramic is higher than titanium, and therefore the ceramic dental implant cost is higher than titanium implants.
Osseointegration and soft tissue healing: Both zirconia and titanium are biocompatible and integrate well with the soft tissues. Titanium implants have been shown to last 20 plus years. Ceramic dental implants UK is still under research, and therefore long term studies are not yet readily available regarding the long term success rates of metal free implants.
Aesthetics: Zirconia is known for its superior aesthetics. Some patients with thin bone or gum tissue can be concerned about noting a "grey line" around their crown. With Zirconia implants, there will be no grey showing through the gum tissue due to the absence of metal.
Strength: Titanium implants are extremely strong, and have a high resistance to flexing ad fracture. Zirconia has a lower elasticity which can lead to micro-fractures, but it is also very strong.
What are the benefits of ceramic dental implants UK?
Ceramic dental implants in the UK offer amazing benefits such as:
They are strong and durable
They look just like natural teeth. Because they are tooth-coloured, your ceramic dental implants will be virtually indistinguishable from your natural teeth
They are stable and permanent because your bone fuses with ceramic dental implants, locking them firmly in place so they never move around
They are easy to clean as you brush and floss them just like real teeth
They are healthier because they don't attract plaque the way titanium implants do
They won't cause an adverse reaction, because they are made from a biocompatible material that is unlikely to be rejected by your body
Ceramic dental implants are also corrosion resistant and won't lead to gum discolouration the way titanium dental implants can. They also promote better blood circulation around the implant which can improve faster healing and healthy, soft tissue.
What are the disadvantages of ceramic dental implants?
Doesn't do well in low temperatures or humid environments as the material slowly changes form and loses durability
The effectiveness can vary depending on certain factors
Ceramic dental implants UK require the patient to heal without applying any pressure to the affected area which can be difficult or impossible in some circumstances
Ceramic Dental Implants UK FAQs
How much do ceramic dental implants cost?
Ceramic dental implants cost varies based on the number of teeth that you require and the treatment requested. Take a look at our ceramic dental implants cost outline below.
10min Consultation with TCO/Dentist – FREE
Single tooth – from £1200
Single tooth – from £2000
Bone graft – from £800
Sinus Lift – from £800
Are ceramic dental implants good?
Ceramic dental implants in the UK is hypoallergenic unlike metal implants and so are great for patients who can develop sensitivity to metal implants. There's a growing number of people who have allergies, skin sensitivities and compromised immune systems, therefore implantation of metal devices should be seriously scrutinized before the procedure.
Is Zirconia the same as ceramic dental implants?
The zirconia crown is different from the ceramic crown in its solidness; zirconia is a much more substantial material. Even though this is a benefit of zirconia crowns in most cases, sometimes it can be a disadvantage when we make dental bridges between certain teeth, and we need a material with more elasticity.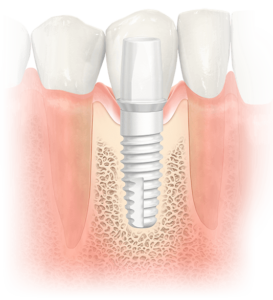 CHAT LIVE WITH US
OR

ask us a question
St Johns Wood
02073281200