Invisible Braces also known as Lingual/ Incognito braces
Click here to compare all orthodontic treatments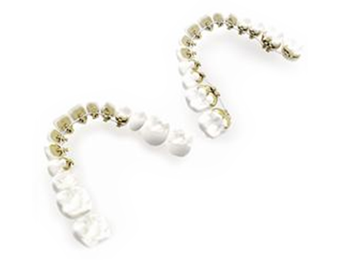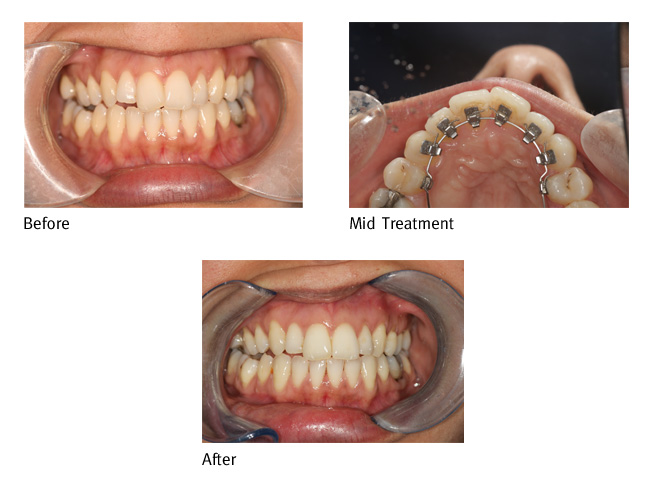 Invisible Braces London
Incognito Braces are also known as Hidden Braces or lingual braces, because they are placed "hidden" behind the teeth to straighten them from the inside. Incognito Braces consist of custom-made brackets that are made especially for the shape of your teeth to achieve the results that you want.
The Incognito Lingual Bracket System is a new generation of braces for people of all ages. They are created using state of the art technology and are completely customised to the shape of your teeth and to your dental needs.
Why choose Incognito Braces?
Individually custom made by the orthodontist so they work specifically for your teeth, to achieve best results possible
Placed behind the teeth, so no-one will see that you are wearing braces
Visible results quickly
Very little discomfort and speech interference
Able to straighten teeth requiring significant amount of movement
Suitable for adults and children
Fewer wire adjustments required
No allergic reactions to brackets
What is the procedure for having Invisible braces?
Firstly you will need a consultation with the orthodontist in order to ascertain whether you are a good candidate for this treatment or not. Then, in order to make your custom-made Incognito braces, the orthodontist will need to take an accurate impression or your teeth to send off to the Incognito licensed laboratory. At Smile Cliniq London, we use the best impression materials on the market such as Provil Novo putty from Hereaus Kulzer and Affinis light body impression material from Coltene Whaledent. Use of good quality and precise materials ensures an accurate impression is taken, and therefore the brackets that come back from the Incognito laboratory will fit perfectly.
When the Incognito brackets arrive, they are fitted onto the inside surface of your teeth in their precise order and position.
Every 4 – 6 weeks, you will be asked to come back for a review to see our Smile Cliniq orthodontist in London, who will check your progress and make adjustments to re-tighten the Incognito brace.
Treatment time generally takes around 12-18 months to complete.
For more information on Incognito braces, why not book your FREE consultation with our award winning dentists in London.
Anything else…
Any braces, aligners and other oral devices takes time to get used to.  Initially, it feels uncomfortable, with hyper- or hypo- salivation common, and a small lisp can be present, this usually disappears after a few days.
The biggest risks with any orthodontic treatment are decay and gum disease developing.  As when wearing any oral device, dentures, braces, aligners, retainers, it is more difficult to clean the teeth and gums.  This can cause decay, gum disease, so it is imperative to maintain excellent oral hygiene.  It is often recommended to attend more regularly for hygiene appointments, use a fluoride mouthwash and spend extra time cleaning the teeth during orthodontic treatment.   Please see here for further information on maintaining good oral hygiene.  Small interdental brushes are particularly good for cleaning between the braces and teeth.
Retention:  After treatment is completed we normally place removable (similar to a clear aligners, but non pressurised) or fixed retainers (thin wire bonded to back of teeth) to hold them in their new position.  Over time these can wear down or de-bond and they may need replacing, extra fees will be due when and if they need replacing.
For More Information and Consent Click Here












CHAT LIVE WITH US
OR

ask us a question
St Johns Wood
02073281200