Before and After Gallery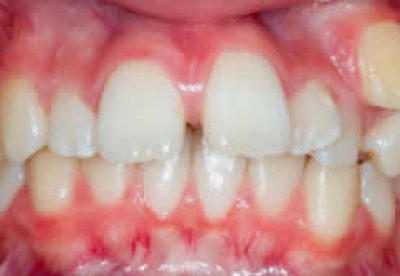 Before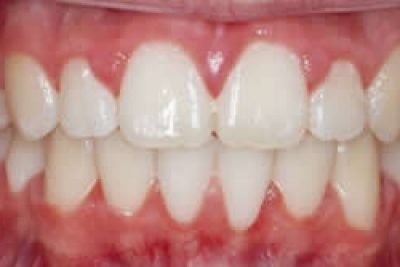 After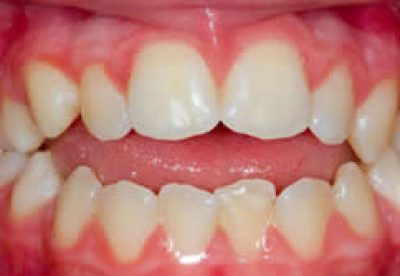 Before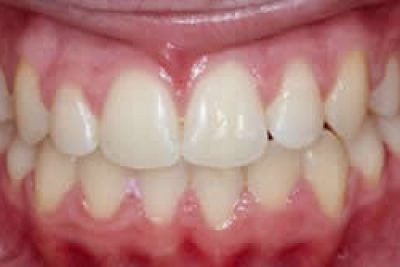 After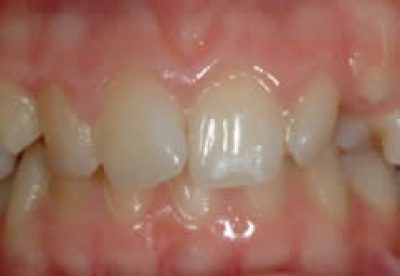 Before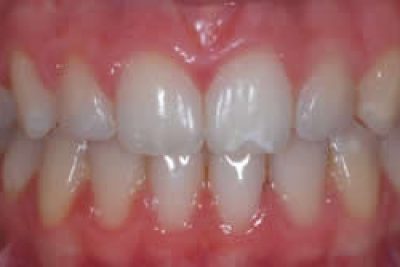 After
Orthodontist Treatments in London
Click here to compare all orthodontic treatments
Clear ceramic braces London
Our specialist orthodontist offers a range of orthodontic treatment to optimise the function and aesthetics of your teeth and give you that confident smile. After an initial consultation, she will explain all the treatment options available and help you choose the option that will give you the best result. When misalignment is marked and bodily movements of the teeth are required, invisible braces and inman aligners may not work.  In these cases, Fixed orthodontics is the best solution.
Our highly experienced in-house Orthodontist Dr Pasqualicchio can use white ceramic brackets from the leading dental company 3M unitek on the upper teeth instead of the silver metal brackets. The price includes the cost of all materials and appointments including adjustment and review appointments. You will see the orthodontist around every 6 weeks to adjust and tighten the brace, until you finish the treatment with much straighter teeth.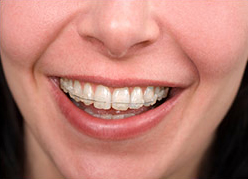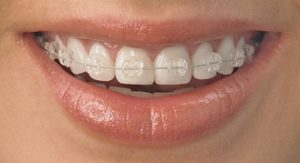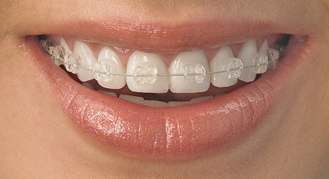 Fixed Ceramic Braces
Fixed braces are the traditional 'train track' braces. They are small square brackets that are glued onto the teeth. Wires are then tied to the brackets to help move the teeth into the correct position. These braces are a very quick, efficient and comfortable way of straightening the teeth.
If you are concerned about the appearance of metal braces, then the orthodontist also offers tooth coloured (white ceramic) fixed braces.
Functional Braces
Functional braces are removable braces attached to the top and bottom teeth that correct the bite and improve the facial profile. They are very effective on growing patients, in particular in some children who look like their front teeth stick out too much. These braces London are often followed by a short course of fixed brace treatment to straighten the teeth once the bite has been corrected.
Retainers
At the end of orthodontic treatment, the teeth try to move back to their original position. The orthodontist therefore provides all patients with retainers which the patient will wear at the end of their active orthodontic treatment. Retainers can either be removable plastic mouthguards that the patient wears at night time only or a permanent retainer which is glued to the inside of the teeth to hold them in the new position. The orthodontist will select the retainer which is most suitable for you.
If you are looking for ceramic braces in London then book an appointment with one of our professional today.
Anything else…
Any braces, aligners and other oral devices take time to get used to.  Initially, it feels uncomfortable, with hyper- or hypo- salivation common, and a small lisp can be present, this usually disappears after a few days.
The biggest risks with any orthodontic treatment are decay and gum disease developing.  As when wearing any oral device, dentures, braces, aligners, retainers, it is more difficult to clean the teeth and gums.  This can cause decay and gum disease, so it is imperative to maintain excellent oral hygiene.  It is often recommended to attend more regularly for hygiene appointments, use a fluoride mouthwash and spend extra time cleaning the teeth during orthodontic treatment.   Please see here for further information on maintaining good oral hygiene.  Small interdental brushes are particularly good for cleaning between the braces and teeth.
Retention:  After treatment is completed we normally place removable (similar to a clear aligners, but non pressurised) or fixed retainers (thin wire bonded to back of teeth) to hold the teeth in their new position.  Over time these can wear down or de-bond and they may need replacing, extra fees will be due when and if they need replacing.












CHAT LIVE WITH US
OR

ask us a question
St Johns Wood
02073281200