Multi Award Winning Laser Dental Treatment
Smile Cliniq's Multi-Award Winning dental team provides treatments using Soft Tissue Diode Lasers, which are used to treat gum disease, recurring ulcer problems, gum pigmentation (reduce dark patches on the gum) and the removal of the inflamed gum flap when a tooth is partially erupted (pericoronitis).
Laser dentistry effectively replaces the surgical scalpel, and due to the way it works allows faster healing, less bleeding, less scarring and less anaesthesia.
Laser dentistry is becoming more and more popular and are normally pain-free, quick, affordable, with NO blood… What more could you ask for?
The benefits for using Laser Dentistry:
Less traumatic and less bleeding
Less time required for the procedure
Reduced scarring
Less anaesthetic
Faster healing
No stiches required
More accurate results creating better cosmetic finishing
Uses for lasers in Dentistry:
| | |
| --- | --- |
| 1 | Tooth Whitening – in surgery |
| 2 | Depigmentation (Gum Bleaching) |
| 3 | Ulcer treatment |
| 4 | Periodontic LAPT Laser Assisted Periodontal Treatment |
| 5 | TMJ Disorder relief |
| 6 | Gum Troughing for crowns (to improve dental impressions and thus accuracy of indirect restoration fit. |
| 7 | Oral Herpes, mucositis and lichen planus treatment |
| 8 | Endodontic (root canal disinfection) |
| 9 | Crown lengthening |
| 10 | Frenectomy |
| 11 | Pericorinitis treatment |
| 12 | Operculectomy |
| 13 | Gingivectomy |
| 14 | Gingivoplasty |
| 15 | Implant exposure |
| 16 | Plus many more applications |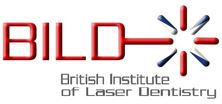 CHAT LIVE WITH US
OR

ask us a question
St Johns Wood
02073281200