Multi-Award-Winning Laser Dental Treatment
Smile Cliniq's Multi-Award Winning dental team provides treatments using Soft Tissue Diode Lasers, which are used to treat gum disease, recurring ulcer problems, gum pigmentation (reduce dark patches on the gum) and the removal of the inflamed gum flap when a tooth is partially erupted (pericoronitis). Each laser dental treatment is conducted by a member of our experienced team to give you the best possible results. Whether it is for laser dental cleaning, ulcer treatments, Implant exposure or Crown lengthening should it be needed, we will be with you at every stage, allowing you to have all your questions answered at once. Each of our laser dental treatments can be used to maintain the health of your teeth and gums.
Laser dentistry effectively replaces the surgical scalpel, and due to the way it works it allows faster healing, less bleeding, less scarring and less anaesthesia. This, therefore, makes it ideal for laser dental cleaning and advanced laser dentistry as it provides the deep clean that you need without any harsh chemicals. It is this targeted laser dental treatments that have helped to completely transform the way that we care for our teeth. Each of our advanced laser dentistry can be used to help the teeth and gums with minimal side effects. Our award-winning services for laser treatment for teeth can be made to have the right amount of time and money
Laser dentistry is becoming more popular and is normally pain-free, quick, affordable, with NO blood… What more could you ask for?
The Benefits For Using Laser Dentistry:
Several benefits come with laser dental treatments of any kind as they help to remove harmful bacteria and correct any issues from the mouth with minimal side effects. To help you understand, we have compiled a list of some of the benefits of these advanced laser dentistry treatments:
Less traumatic and less bleeding
Less time required for the procedure
Reduced scarring
Less anaesthetic
Faster healing
No stitches required
More accurate results creating better cosmetic finishing
Uses for Smile Cliniq Laser Treatment For Teeth
Though there are several benefits for laser dental cleaning and other advanced laser dentistry services, it is important to look into their uses. There is a wide range of laser dental treatments out there that can help to care for every aspect of your teeth and gums. Below, we have compiled a list of some of the main uses for laser dentistry in the 21st century for healing and whitening the teeth and gums.
| | |
| --- | --- |
| 1 | Tooth Whitening – in surgery |
| 2 | Depigmentation (Gum Bleaching) |
| 3 | Ulcer treatment |
| 4 | Periodontic LAPT Laser Assisted Periodontal Treatment |
| 5 | TMJ Disorder relief |
| 6 | Gum Troughing for crowns (to improve dental impressions and thus accuracy of indirect restoration fit. |
| 7 | Oral Herpes, mucositis and lichen planus treatment |
| 8 | Endodontic (root canal disinfection) |
| 9 | Crown lengthening |
| 10 | Frenectomy |
| 11 | Pericorinitis treatment |
| 12 | Operculectomy |
| 13 | Gingivectomy |
| 14 | Gingivoplasty |
| 15 | Implant exposure |
| 16 | Plus many more applications |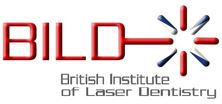 CHAT LIVE WITH US
OR

ask us a question
St Johns Wood
02073281200