Laser-Assisted Periodontal Treatment (LAPT) is similar to laser-assisted new attachment procedure (LANAP). However, that technique uses a different style of laser to attack bacteria. This allows for much more accuracy and the laser helps to reduce common side effects such as bleeding. Our team of medical staff at Smile Cliniq have years of experience in LAPT therapy. As a result, they have seen the first-hand the impact that the treatment can have.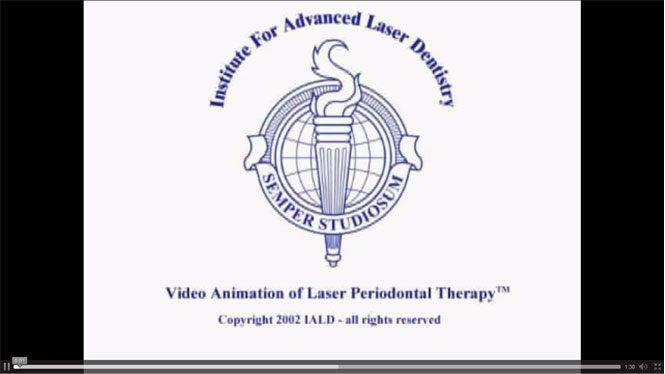 A local anaesthetic is part of the treatment as with any other, with the Laser is then placed between the tooth and gum. During this process, the light energy from the laser kills bacteria. In turn, this allows the soft tissues to regrow. This is without causing trauma to hard tissues or bone during the LAPT therapy. The removal of the bacteria then allows and encourages the gum to reattach to the tooth. This is a treatment that is proven to strengthen the teeth and create stronger gums.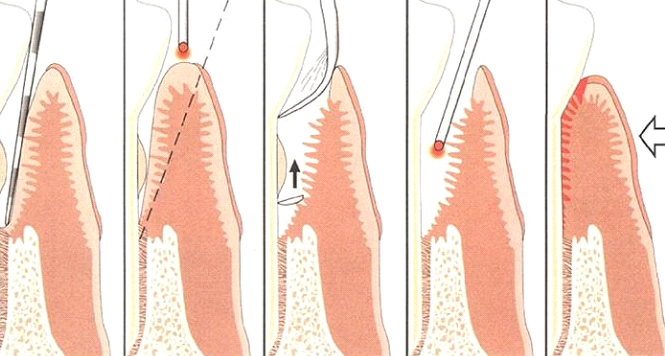 The diode laser removes diseased or infected pocket epithelium from underlying connective tissue. Since the laser energy is selective for diseased tissue, the underlying healthy connective tissue is healthy. As a result of this, it permits healing and growth. This is rather than the formation of a pocket seal by long junctional epithelium. This is a crucial part of laser-assisted periodontal therapy because it can help to repair the gums, all without damaging the surface of the teeth. Our laser-assisted periodontal treatment is made by trained medical staff and works to heal the teeth and gums. The procedure is over within one day and provides you with the relief you need. Due to the laser, bacteria is removed to improve the healing process.
There will be a significant reduction in pain/bleeding/swelling of gums after this procedure. This is because Laser Assisted Periodontal Treatment spares more healthy tissue. This has been proven when compared to root planning surgery.
Laser treatments are painless and bleed less after the surgery. The usual non-surgical debridement needs to be carried out (to remove plaque and calculus).
Why Choose Smile Cliniq?
Undergoing laser-assisted periodontal treatment at Smile Cliniq is easier than ever. We will book a consultation with you to discuss the treatment with you. We will talk you through LAPT therapy. As well as all the steps involved before you commit to the procedure. Our trained staff are on hand to provide you with everything you need. We make procedures such as this as straight forward as possible, all to help you have the perfect smile in no time. Our laser-assisted periodontal therapy can help to strengthen teeth and we have years of experience in the field, as well as state of the art LAPT therapy machinery.
If you are looking to care for your teeth this is an affordable way to do it as it aids in removing harmful bacteria. This provides a quick and simple solution for healing both your teeth and gums.  To
book a consultation for a laser-assisted periodontal treatment get in contact with us today!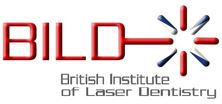 CHAT LIVE WITH US
OR

ask us a question
St Johns Wood
02073281200