Before and After Gallery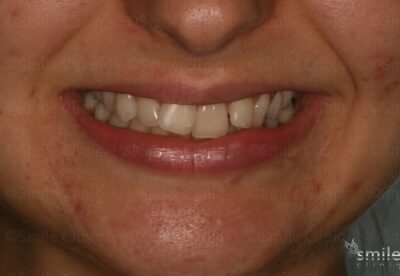 Before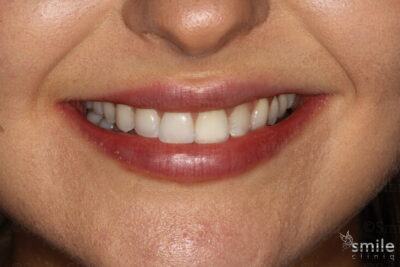 After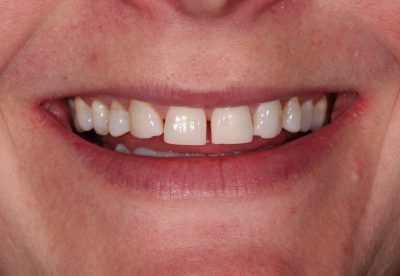 Before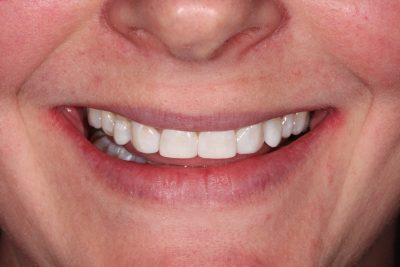 After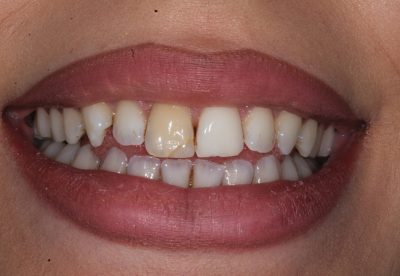 Before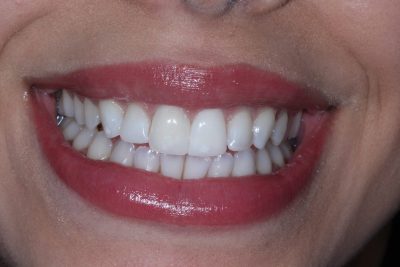 After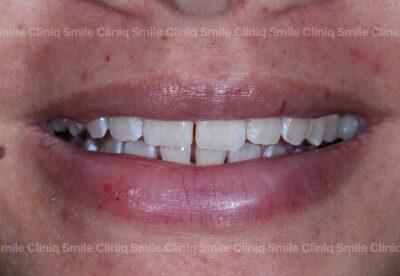 Before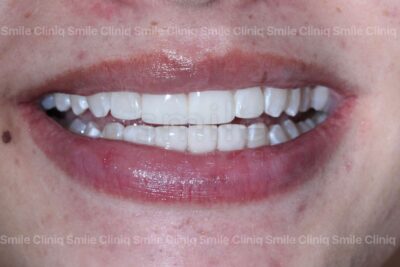 After
Mini Smile Makeover
Mini Smile Makeover London is a specialised protocol used by our cosmetic dentists to achieve a beautiful and conservative transformation to your smile using composite to change either the shape, colour or length of teeth (or all three).  Improvements can be done to a single tooth or two adjacent teeth to close a gap, or the whole smile. Mini stands for minimally invasive and this is exactly what we strive for, minimally invasive but maximum results.
Rejuvenating your smile, not long ago, was an invasive, extensive and painful process but with recent innovations in composite bonding techniques your smile can be transformed in a fraction of the time. Costing around half of what traditional veneers do without any damage or drilling down of the natural tooth surface.
Composite veneers are a conservative alternative to porcelain and are made from translucent resin that is carefully sculpted and hardened by your dentist in a single appointment. Composite is kind to opposing teeth and are much less expensive at £300-£400/tooth compared with £850-1200/tooth for porcelain.
We use a composite called Renamel which gives the highest polish/shine compared to other composites on the market. A highly polished composite ensures that the results last much longer than a composite which attracts staining more prematurely.
What are the advantages?
The most important advantage is the preservation of natural tooth. The process is much less destructive, often there is no drilling at all. Mini smile makeovers also tend to cost less, as there is no need for expensive laboratory porcelain work.
What are the disadvantages? 
Resin bonding is slightly more prone to chipping and staining than porcelain restorations (which can also stain and chip). However, your dentist and hygienist can polish the restorations at regular check ups without affecting your natural teeth.
You should expect results to last 2-5 years without major replacement. With proper care and maintenance they could last much longer. In some instances minimal smile makeovers are not possible, when teeth are severely broken down for instance.
Our dentists have completed the detailed training for Mini Smile Makeover protocols and have each helped hundreds of patients transform their smiles.
To book your MSM consultation, call or email the practice and an appointment can be organised for you.
Here's what our patients say:
"All I can say is that it was so easy and effortless, I felt no pain or discomfort at all and she and her lovely assistant completely transformed my teeth! They brightened my dark tooth and replaced the old filling as well as fixed the rest of my teeth which weren't in the best condition. This was all done without damaging my teeth, and they have never looked better and I am so extremely over the moon with the results. I also have to note that it was affordable and you honestly get what you pay for. Invest in your teeth!!!

I'd highly recommend booking an appointment with Dr Salma if you're experiencing anything like what I had, and she offers a lot more services as I'm considering getting Invisalign later on in the year.

Lastly, the receptionists and clinic itself are amazing. They are professional, friendly and overall I had a really nice experience at the smile Cliniq in Finchley"












CHAT LIVE WITH US
OR

ask us a question
St Johns Wood
02073281200