Why Choose a Smile Cliniq Dentist For Your Treatments?
Best Dentists – Multi Award Winning Team – Here at Smile Cliniq, we strive for exceptionally high quality of service and as a reflection of this we have been nominated and won many awards. Such as the Dentistry Awards 2018 Finalist Private Dentistry, our dental practice will provide you with only the best treatment and oral care.
Dental Expert Witness –Dr Ravinder Varaich, one of our Smile Cliniq dentists, has experience in acting as an accredited Dental Expert Witness in over 100 dental negligence cases. Dr Varaich provides her expert opinion in personal injury cases where injury involves dentition.
Vast Range of Treatments – We offer a wide variety of treatments from general and preventative dentistry to specialist treatment including re-root canal treatments, Invisalign, fixed orthodontics, black triangle teeth, and enlighten teeth whitening, periodontal treatments and gum graft techniques including pinhole and gum recession surgery. We also offer facial aesthetics and same day all-on-4 dental implants.
Treatments Provided in House – Your London Smile Cliniq Dentist has all specialists in house so you will never have to go elsewhere, even for the most complex treatments such as complex bite issues, advance periodontal disease and difficult oral surgeries including bone grafting and sinus-lift surgery.
Competitive Prices – At Smile Cliniq we are very transparent about our pricing and have most of our prices listed on our fees page. We also provide a written 'treatment plan' on your initial dental examination outlining all your exact costs and help apply for 0% finance on your behalf should you want the option to spread your cost.
State of the Art Facilities and Equipment At Our Smile Cliniq Dentist Office – we have the latest technology in dentistry available including digital x-rays and laser equipment
Smile Cliniq Limited Excellent Reputation – We have earned a 5-star Google rating from most of our patients and our customer service is always complimented. You will feel at home when visiting our dentists, no matter what treatment you have booked.
Most of our patients have given our dental practice a 5-star Google review, and our customer service is often praised. We have won a patient service award from whatclinic.com based on patient service excellence rating. No matter what treatment you book, we will always aim to make you feel at ease when visiting our London dentist.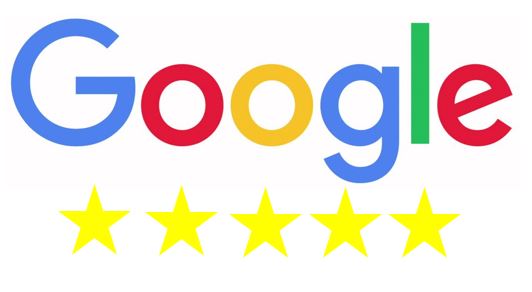 Smile Cliniq London – Get Quality Dentistry at Smile Cliniq
This is just a small list of the many reasons why it's a smart choice to receive dental treatment at Smile Cliniq. If you have any queries, contact us today or visit us at our London Smile Cliniq dentist locations. We look forward to helping you with expert dental treatment in London.
Smile Cliniq FAQs
Do You Provide Services for Nervous Patients?
Yes. Smile Cliniq is an ideal place to come if you are phobic but care about your oral health. We're certified to treat anxious patients with a fear of the dentist. There are many options and techniques we offer to encourage a pleasant experience when visiting us. Feel free to read more about this in detail here.
Do You Provide Evening and Weekend Appointments?
Yes, our Smile Cliniq Dentist practices offer emergency appointments. We are open until 8pm on most weekdays and until 6pm on Saturdays for easy access, providing you with top quality and convenient dentistry when you need it across multiple London locations.
What Pricing Options Do You Provide?
Though each of the treatments that we offer is affordable, we also provide our customers with the ability to spread the cost. You can spread the cost of your treatment with our 0% interest finance options*
At Smile Cliniq, we offer our patients to join an in-house plan which gives you a set amount of dental check-up, hygiene, free teeth whitening and up to 15% discounts on treatments. We also provide the option of 0% finance on treatments over a set amount for up to a year and only 9.9% APR over 36 or 48 months.
Do You Provide NHS Services at Smile Cliniq Dentist Locations
We provide a wide range of specialist dental and skin treatments to benefit our customers. From teeth whitening to wisdom tooth removal,  our aim is to leave you feeling refreshed and happy when leaving our treatment centre. Whilst we do not have an NHS contract, your NHS dentist can refer you to us on a private basis, this means we do work independently from the NHS.
Whilst we work independently of the NHS, we provide a range of high quality dental services including specialist dental and skin treatments at a competitive price. We are often sent referral requests by our fellow NHS dentists due to the skill and wide range of services we provide in London.