Before and After Gallery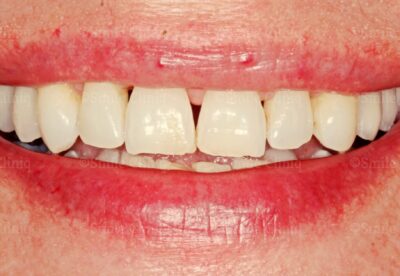 Before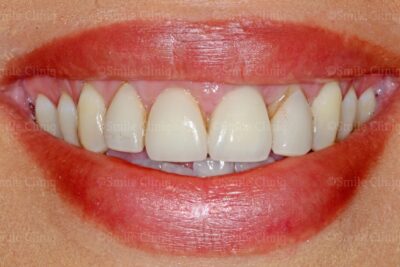 After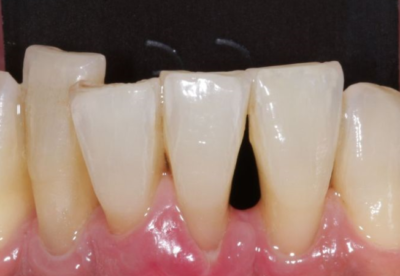 Before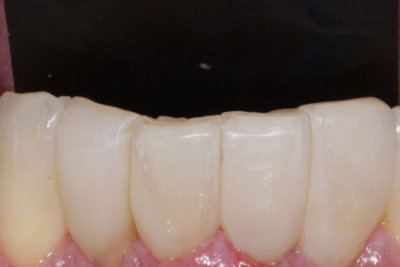 After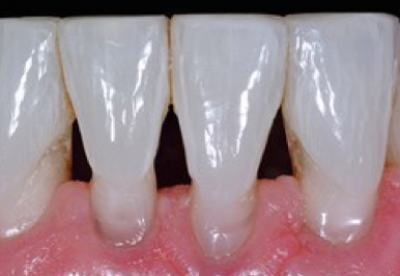 Before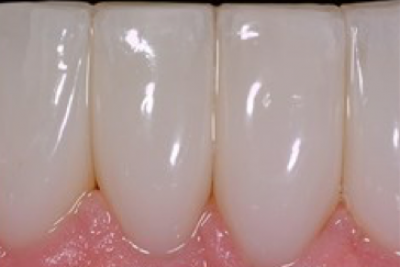 After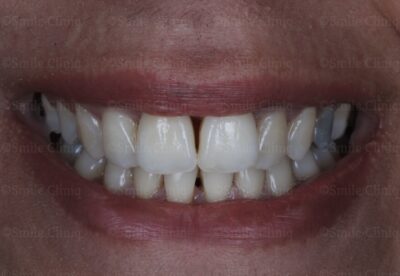 Before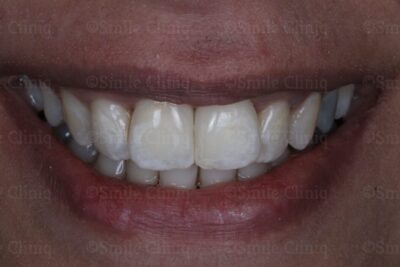 After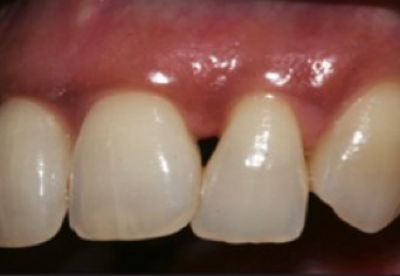 Before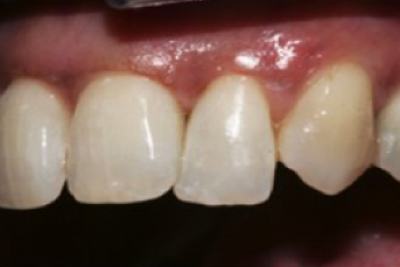 After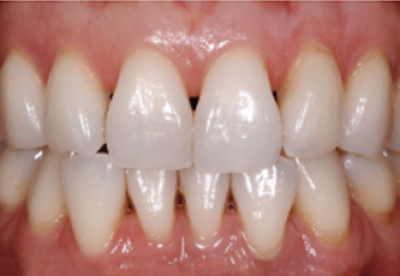 Before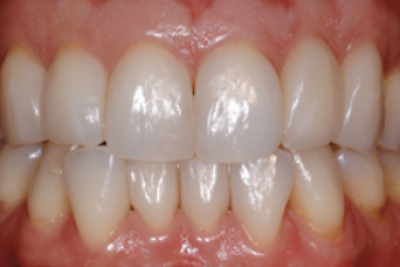 After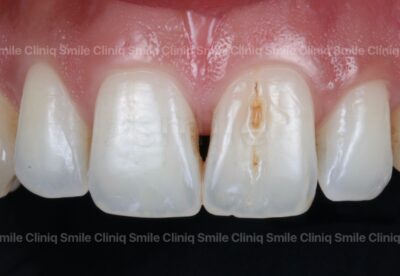 Before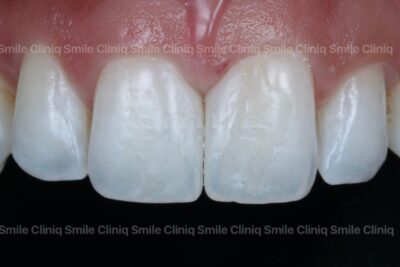 After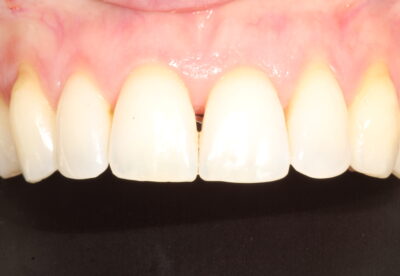 Before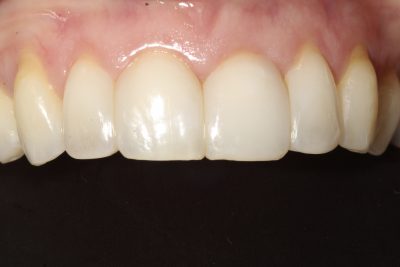 After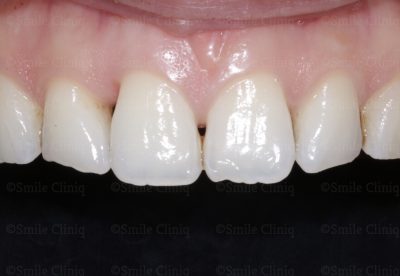 Before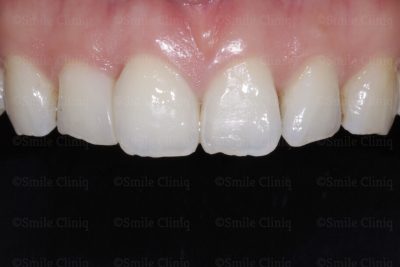 After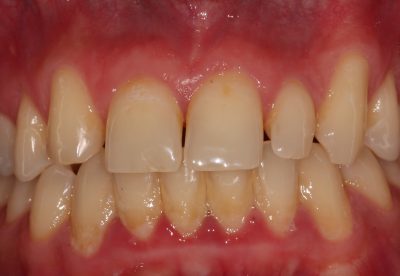 Before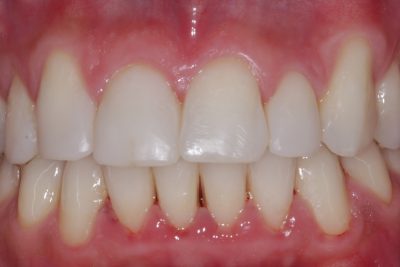 After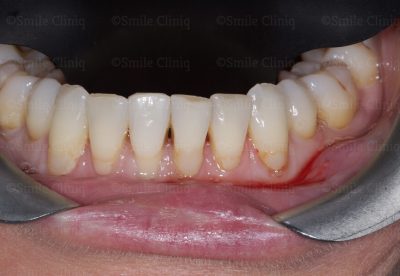 Before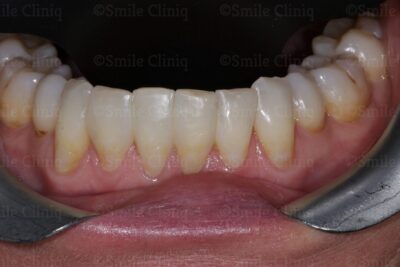 After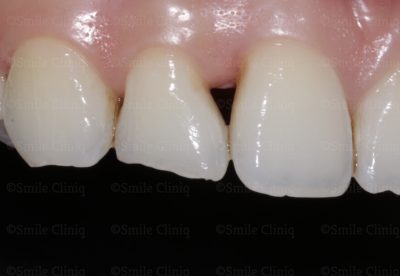 Before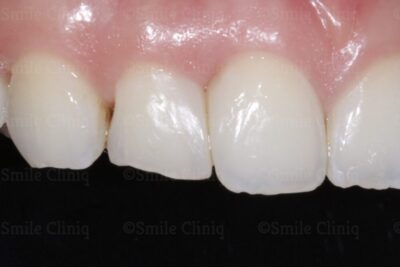 After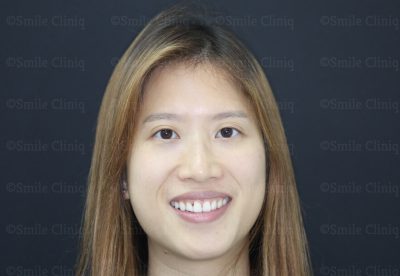 Before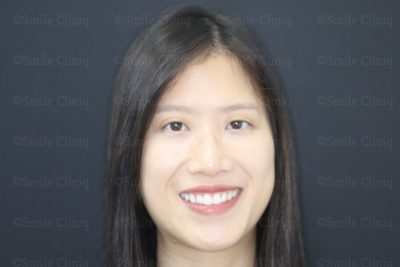 After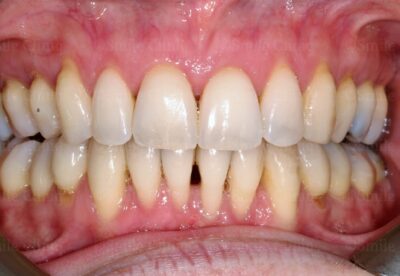 Before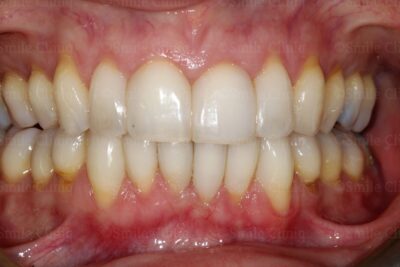 After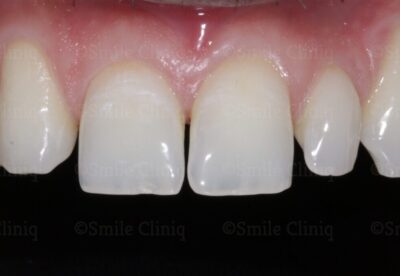 Before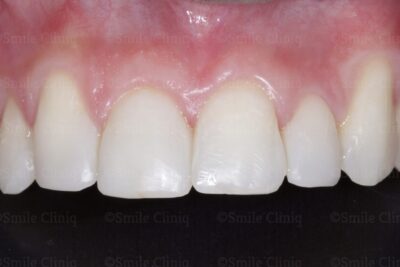 After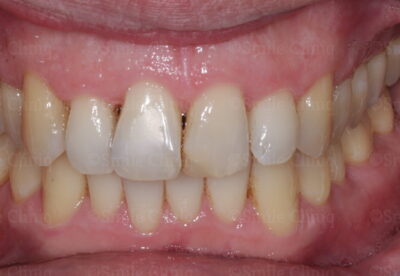 Before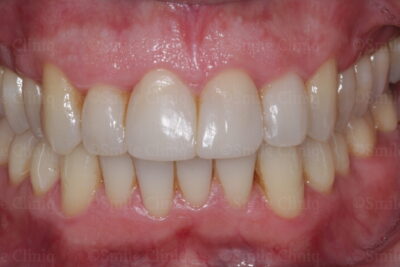 After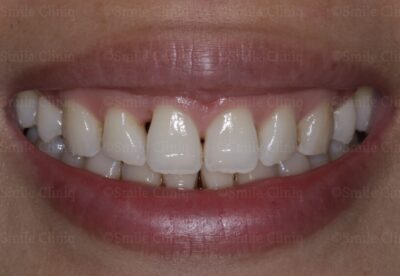 Before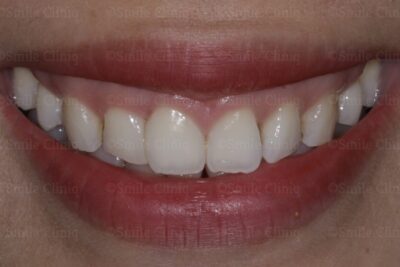 After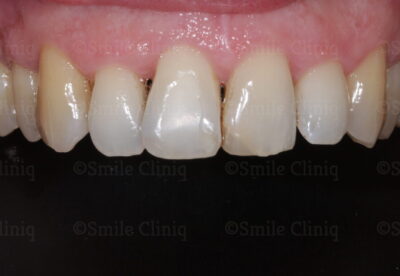 Before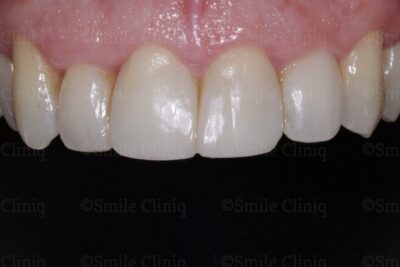 After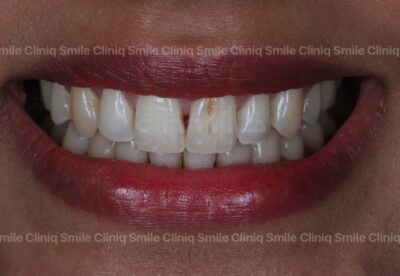 Before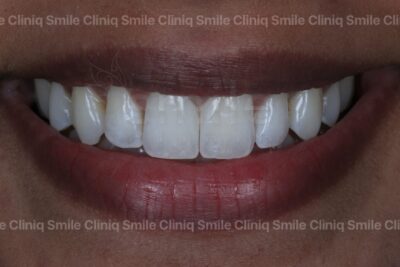 After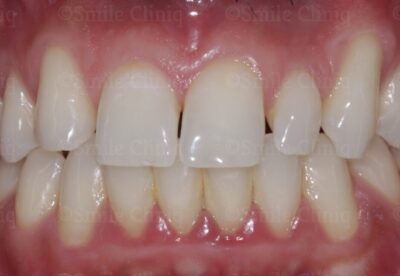 Before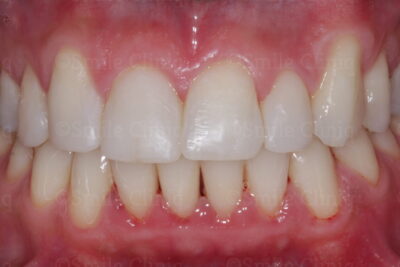 After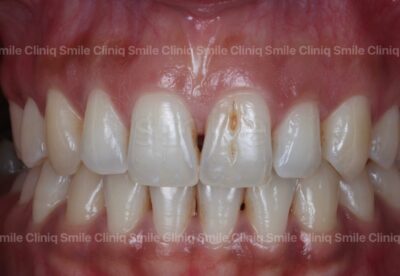 Before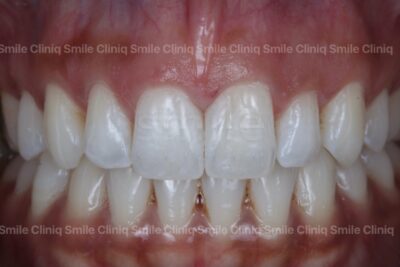 After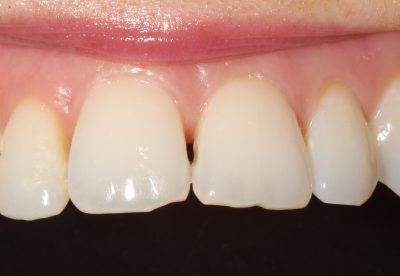 Before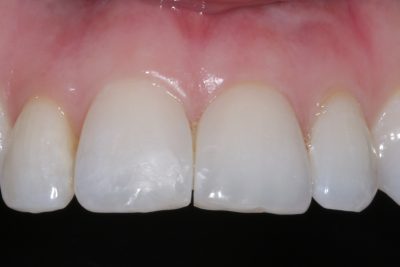 After
What are Black Triangle Teeth?
Having black triangle teeth, otherwise known as 'open gingival embrasures', actually means that there are spaces present between the teeth and the gum line which shows as a triangle gap between teeth. Unfortunately, they can attract unwanted attention when an individual is smiling. In particular, they occur as we age and they occur more frequently in those with gum/periodontal disease and in smokers.
Not only can black triangle teeth make an individual look older, but they can also serve as food traps and can harvest plaque, tartar, food and stains. This can potentially lead to gum disease and tooth decay. These triangles can sometimes even affect your speech or result in some patients 'spitting,' when talking.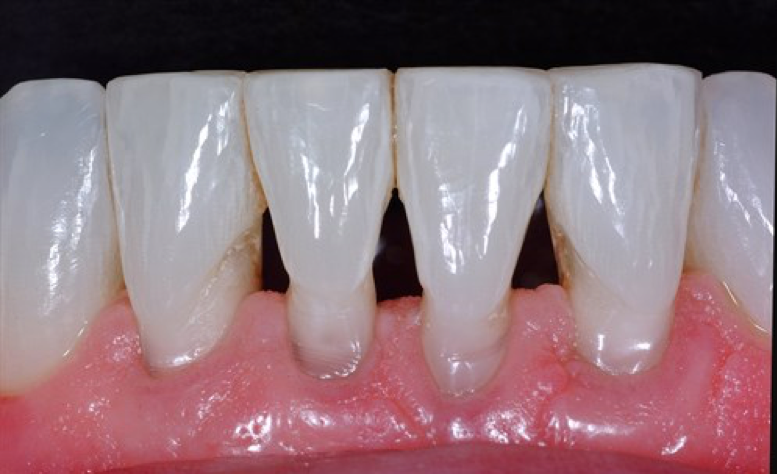 There can be several causes of black triangle teeth, and the triangle gap between teeth can be caused by a combination of the following:
Recession of gums due to gum disease.
Recession of gums due to thin tissue biotype.
Orthodontic movement of teeth
Natural shape and position of teeth
How to Prevent a Triangle Gap Between Teeth
We can help reduce the chances of black triangle teeth developing by carrying out good oral hygiene. Using a soft small brush head and gently massaging the teeth and gums is advised. Daily interdental cleaning as instructed by your dentist/ hygienist is recommended in order to avoid developing a triangle gap between teeth. A regular dental check-up in our London clinics will allow the dentist to pick up on these triangles early on.
How to Fix Black Triangles Between Teeth
Do nothing – If the gum disease is not active, the triangle gap between teeth is being kept clean and they are not an aesthetic concern to the patient.
Gum Surgery – If the patient is suitable a surgical approach can be taken to restore these triangles, learn about the revolutionary pinhole technique used for how to fix black triangles between teeth here.
Orthodontic treatment – If suitable, teeth can gently be reshaped and re aligned to eliminate/reduce the triangle gap between teeth.
Aesthetic bonding using conventional techniques – A relatively painless procedure in which the teeth are built up by a skilled practitioner freehand to eliminate/reduce the black triangle teeth using composite resin.
Bioclear matrix technique – This is aesthetic bonding using injection moulding of composite resin, similar to the option above but a more contemporary technique allowing us to produce aesthetically superior, more predictable and longer lasting In lower teeth this may be the only long lasting option.  See the Bioclear matrix technique below
Book an examination/consultation today to discuss the above if you have black triangle teeth.
How to Fix Black Triangles Between Teeth: Bioclear Matrix Technique
In our London clinics, Dr Krishen, Dr Kotecha and Dr Daou are fully certified to provide treatments using the Bioclear Matrix technique, our preferred solution for how to fix black triangles between teeth.
Bioclear is a special technique which uses a set of anterior matrices to mould and shape composite to close black triangle teeth. It results in smooth, well contoured restorations that are aesthetic and durable. The cost of Bioclear Matrix system is substantial for the practice as it requires a large investment in equipment and materials. It is technique sensitive to ensure there are no overhangs (which can cause gum disease) and therefore is only carried out by certified practitioners who have been trained in how to fix black triangles between teeth.
Cost of Black Triangle Teeth Treatment
This treatment takes approximately 60 minutes and comes with 5-year guarantee. The cost starts from £400.












CHAT LIVE WITH US
OR

ask us a question
St Johns Wood
02073281200