Before and After Gallery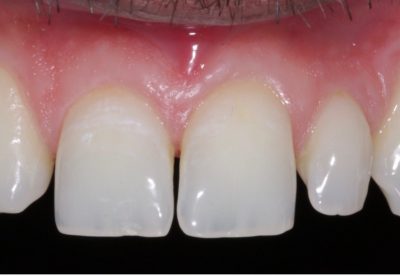 Before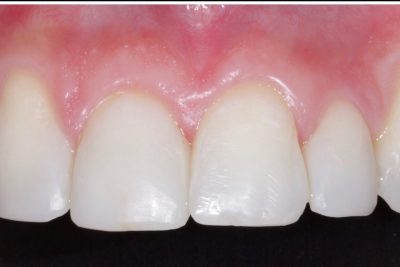 After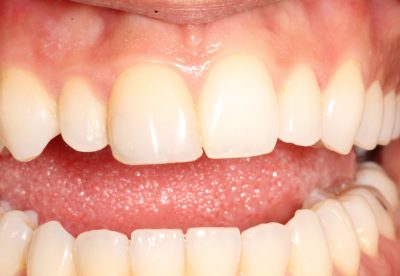 Before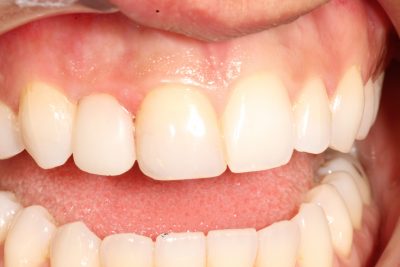 After
Peg Shaped Teeth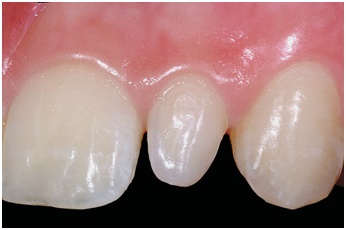 Peg laterals – What are they?
This condition is when upper lateral incisors (next to the upper front teeth) appear visibly small and pointed in appearance.  This is a developmental anomaly.
What are the treatment options?
Do nothing – This is a cosmetic
Aesthetic bonding using conventional techniques – A relatively painless procedure in which the teeth are built up by a skilled practitioner freehand
Bioclear matrix technique – This is aesthetic bonding using injection moulding of composite resin, similar to the option above but a more contemporary technique allowing us to produce aesthetically superior, more predictable and longer lasting. In lower teeth this may be the only long lasting option.  See the Bioclear matrix technique below
Book an examination/consultation today to discuss the above if you have peg laterals.
Bioclear Matrix Technique
Dr Krishen and Dr Kotecha are fully certified to provide treatments using the Bioclear matrix technique.
Bioclear is a special technique which uses a set of anterior matrices to mould and shape composite reshape the peg laterals.  The cost of Bioclear Matrix system is substantial for the practice as it requires a large investment in equipment and materials.  It is technique sensitive to ensure there are no overhangs (which can cause gum disease) and is only carried out by certified practitioners.
Case Examples using Bioclear Matrix technique



Cost
This treatment takes approximately 60 minutes and comes with 5 year guarantee. The cost starts from £350












CHAT LIVE WITH US
OR

ask us a question
St Johns Wood
02073281200