Before and After Gallery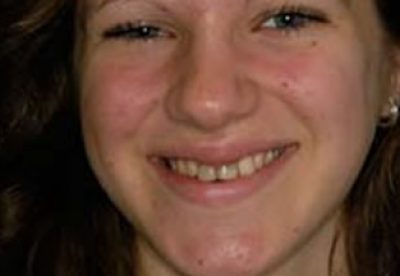 Before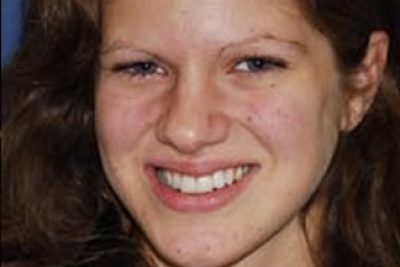 After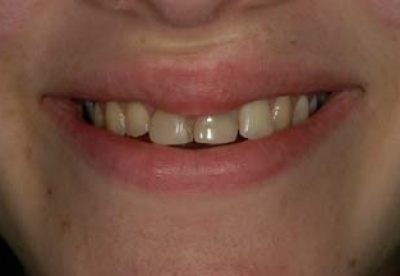 Before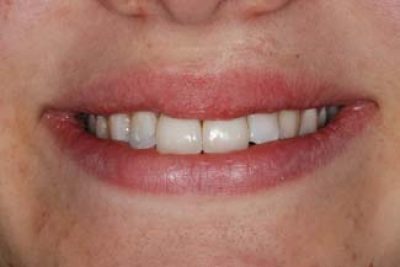 After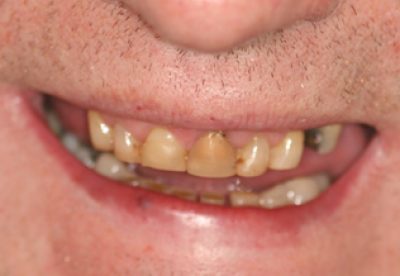 Before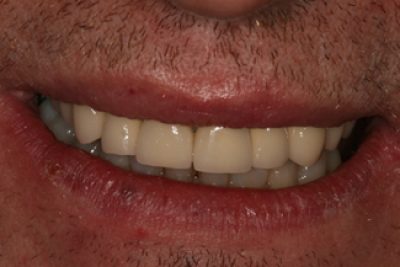 After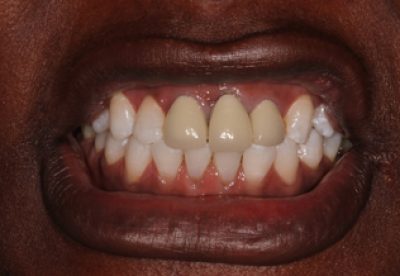 Before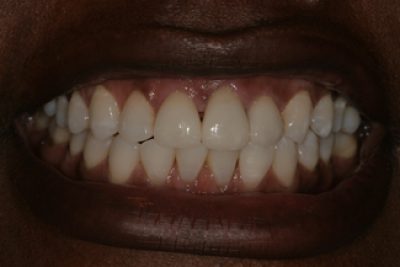 After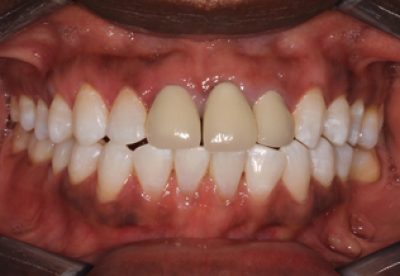 Before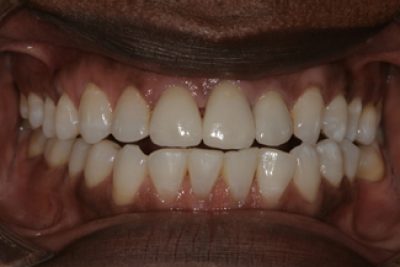 After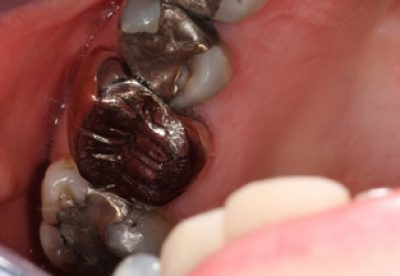 Before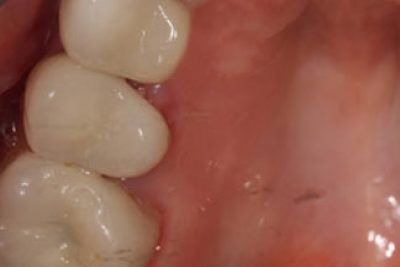 After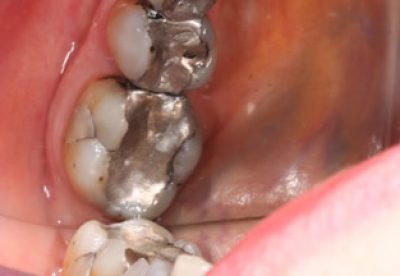 Before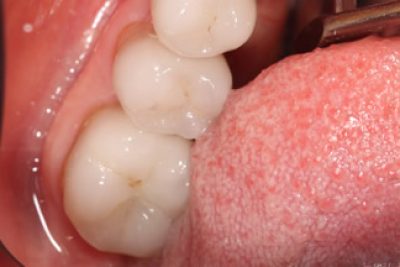 After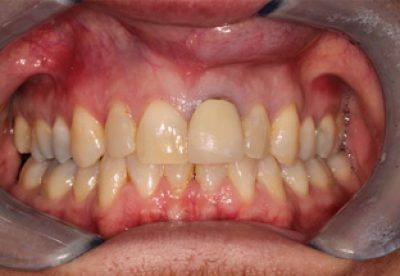 Before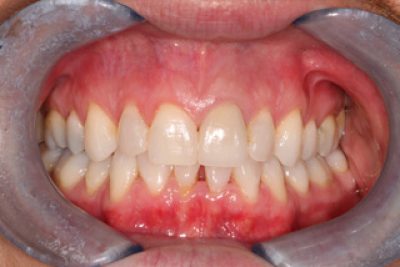 After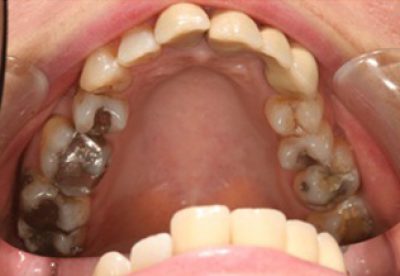 Before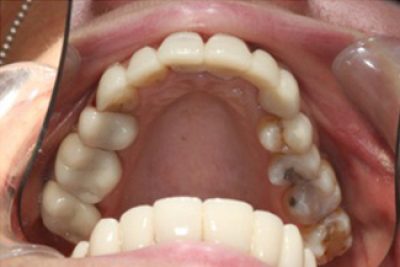 After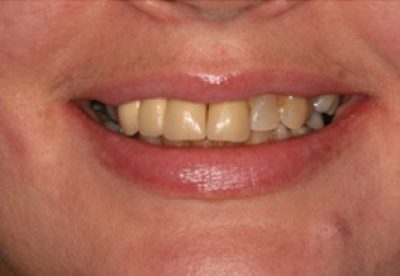 Before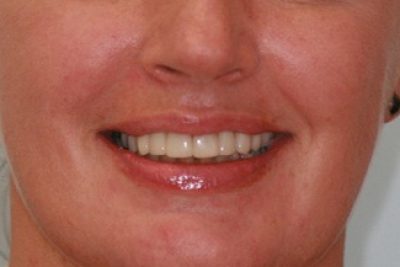 After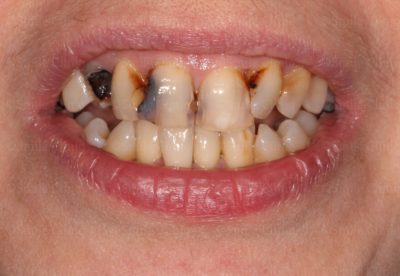 Before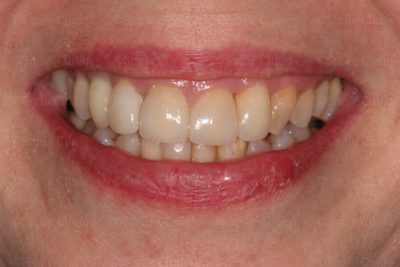 After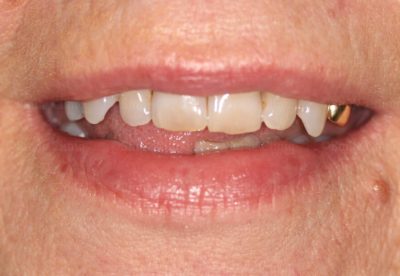 Before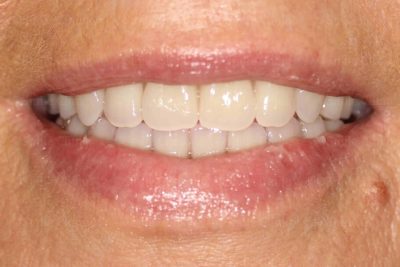 After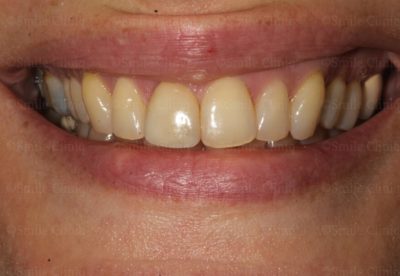 Before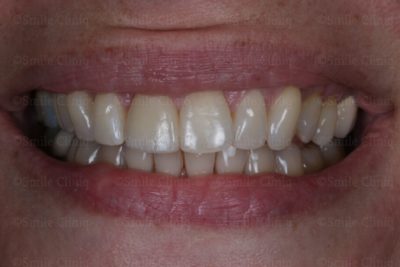 After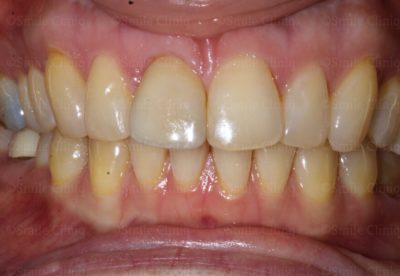 Before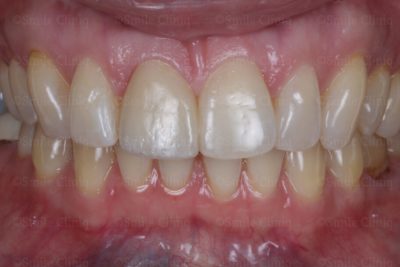 After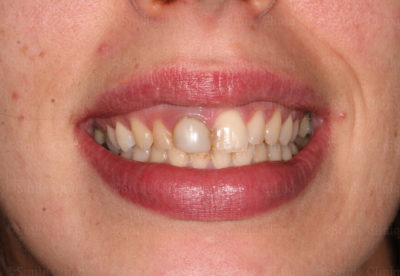 Before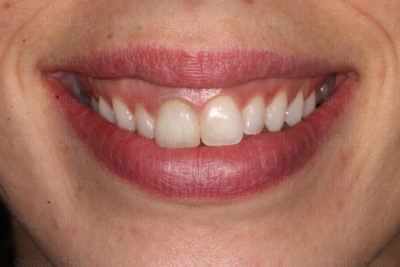 After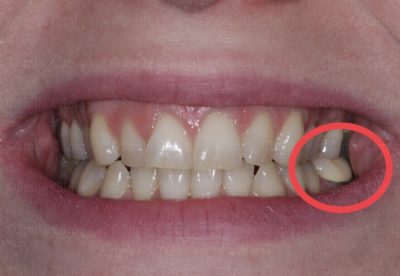 Before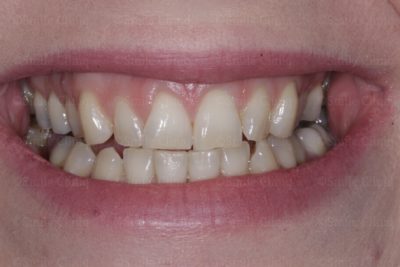 After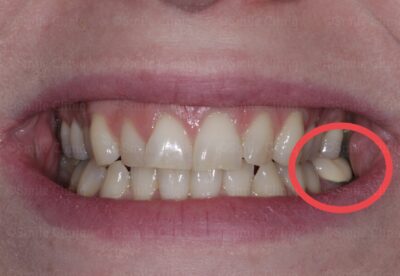 Before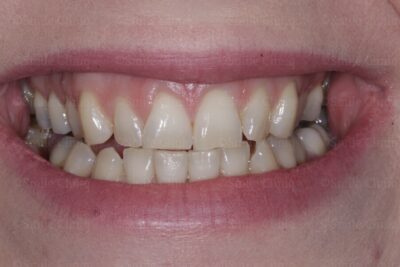 After
Dental Crowns From £500
High-quality, top-rated dental crown dentist London is hard to find. At Smile Cliniq, we have a highly skilled team of dental specialist able to help.
At Smile Cliniq, we specialise in the creation of London dental crowns and applications. Not only do they look fantastic, but in many cases will last a very long time.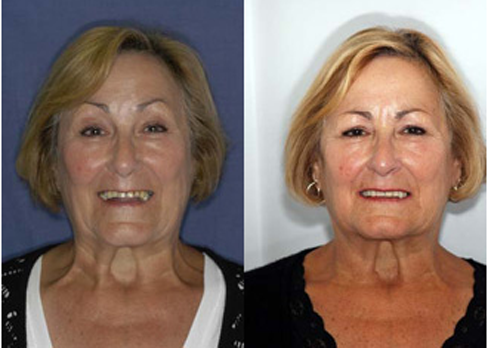 Dental Crown London – Why are Dental Crowns used?
Crowns are prescribed as a part of our dental crowns London procedures to restore teeth in a variety of cases:
Dental crown after root canal treatment
Where there is severe tooth surface loss
If your teeth have been heavily restored
Where poor aesthetic appearance is an issue
To replace existing dental crowns London with poor appearance
To protect heavily restored teeth from breaking
To restore broken down teeth and prevent further breakage
As a dental crown dentist London, Smile Cliniq dental crowns address both aesthetic and functional needs.
Tooth fracture requiring a crown
Dental Crown London Prices Start From £500
In many instances there is simply insufficient tooth substance to allow the direct placement of fillings or veneers to disguise cracked and discoloured teeth. Consequently, crowning of such a tooth maybe the only viable option, to allow function and maintain premier aesthetics.
Dental crowns London after root canal treatment is very common and can hold together portions of a fractured tooth, support dental bridges to fill gaps created by missing teeth, and provide longevity to heavily restored teeth after a dental crown procedure.
Some people refer to dental crowns as dental caps. Dental crowns are similar in shape to dental veneers except those crowns cover all the surfaces of a tooth whereas veneers only cover the visible outside surface of the tooth. See our portfolio.
Fitting Dental Crown After Root Canal Treatment
Initial consultation, assessment and planning will occur with our dental crown dentist London. All options appropriate to your case, whether you are having a dental crown after root canal treatment, will be thoroughly discussed. Preoperative pictures, radiographs and tooth shade maybe taken. In certain cases, particularly cosmetic cases, impressions maybe taken to allow our ceramist to provide a diagnostic wax up, this will physically allow you to visualise and approve the intended outcome of your tooth crown.
A sufficient amount of tooth substance and appropriate "core" must be in place prior to provision of dental crowns London. Once this has been established the process of crown preparation begins.
Crown Fabrication Process
Back Tooth Crown:
Front Tooth Crown:
At your second visit the tooth to be crowned will be prepared. This occurs according to specifications required to provide a premier functional and aesthetic outcome. An impression will be taken of the tooth and sent to our ceramist along with your custom prescription for your dental caps. A temporary crown will be constructed, to provide you with an aesthetic, functional and protective provisional restoration. In the mean while our ceramist will follow your custom prescription to hand craft your dental crowns London.
The preparation procedure usually is a single visit of 60 minutes, however this maybe longer or involve multiple visits depending on extent, complexity, and number of crowns.
At your final visit the provisional crown is carefully removed, and your custom-made crown tried in. You will be shown the crown at this try in stage. Once you confirm that you are pleased with the appearance and fit, your dental crown dentist London will cement the crown to your tooth.
It is generally accepted that between 1 in 5 and 1 in 8 teeth that have been crowned or have deep fillings in them go on to become non-vital and require a replacement dental crown after root canal treatment at some stage; this can be many, many years after the initial crown.
For those patients that suffer from dental anxiety, we offer Conscious IV Sedation to help you feel more relaxed during treatment.
Types of Materials Used in our Dental Crowns London Treatments
A crown is custom made precision item that is cemented over your tooth or implant to completely cover it. Traditionally crowns have been described as metal or ceramic fused to metal. However, advancing technology has provided materials based on Zirconium. These materials are very strong and durable thus eliminating the requirement for a metal substructure for your dental crowns London. Ceramic crowns now are the gold standard in providing the ultimate aesthetic result.
Even so, there are various types of dental crowns offered here at Smile Cliniq, and their cost depends on the material of choice, time taken, complexity of work and laboratory use.
Various types of dental crowns London are offered at Smile Cliniq, and their cost depends on the material of choice, time taken, complexity of work and laboratory used.
Gradia
White, resin-based material which chemically bonds to tooth enamel, thus less drilling is required in the dental crown procedure, but it is not as strong as all ceramic or metal crowns.
The GC GRADIA family is a unique light-cured composite system for indirect restorations such as crowns, bridges, inlays and veneers and all types of direct restorations whether it's in the anterior or the posterior region.
All Porcelain Dental Crown
White and incredibly aesthetic, often indistinguishable from natural teeth. Even stronger than Gradia and is also capable of chemically bonding to the tooth. Produces a very natural result.
EMAX Dental Crown
Ivoclar Vivadent's patented lithium disilicate material is truly a revolution for the dental industry. Never has a material been able to combine high strength, high aesthetics, and ease of use into one product, until now.
IPS e.max is a lithium disilicate glass ceramic that has optimized translucency, durability, and strength for full anatomical restorations. Due to the use of new technologies and optimized processing parameters, IPS e.max lithium disilicate has evolved beyond previously available lithium disilicate ceramics. Indeed, compared to other glass-ceramics, e.max demonstrates a strength that is 2.5 to 3 times higher.  IPS e.max lithium disilicate restorations exhibit superior durability featuring 360-400 MPa of flexural strength. When fabricated to full contour, the monolithic structure is the most robust ceramic system tested to date. The opalescence, translucency, and light diffusion properties of IPS e.max lithium disilicate were all designed to replicate natural tooth structure for beauty and undetectable restorations.
Zirconia Dental Caps
Zirconia is the strongest crown material on the market today. The Zirconia material typically used by most manufacturers is atetragonal polycrystalline zirconia, partially stabilized with yttrium oxide.   Zirconia materials typically have strengths of over 900 MPa.
Porcelain Bonded to Metal
White porcelain bonded to a metal sub-structure. The metal gives strength whilst the porcelain gives the white colour. Not as natural looking as emax and gradia dental crowns London. The metal substructure may be non – precious or precious metal depending on the patient's choice. Precious metal is generally preferable as it is more biocompatible with the gingivae (gums) leading to less inflammation and is less prone to corrosion.  The weak point here is the bond between the porcelain and metal, and over time the porcelain may break away from the metal.  Also, as gums recede with age, a black line may be seen above the crown, and this leads to an unsightly smile.  This blackness is the metal in the crown.  This does not occur with all porcelain/ceramic crowns.
Gold
Metal dental crown. Very strong and durable. Has been a successful restoration for many decades. Has the most similar wear characteristics to natural tooth enamel and therefore is very effective on back teeth, especially in people who grind their teeth.  The nature of gold as a material also allows minimal tooth preparation (as it can be formed in thicknesses of less than 1mm), thus preserving more tooth structure.
Non-Precious Metal Crowns
These are base metal crowns that contain less than 25% of metal or none. They often contain large percentages of nickel, cobalt, or chromium.
These can be used when metal crowns are recommended and when the patient does not want to have a shiny metal as this material can be made matt.
High Quality Care from our Dental Crown Dentist London
When preparing a tooth for dental crowns London, it is important to obtain an accurate impression so that the restoration fits perfectly to the tooth, giving ultimate aesthetics, durability, and comfort. At Smile Cliniq we use high quality impression materials from leading manufacturers such as Heraeus Kulzer.
The Flexitime impression material is released from a fast automated mixing machine known as the Dynamix. It's precise dosage as well as thorough mixing of material limits the possibility of retaking the impressions, and therefore less chair time and hassle for the patient.
Along with the Flexitime Dynamix, we use the provil novo light body silicone material to obtain even more accurate impressions that replicate the tooth structure to a fraction of a millimetre. Using high-quality materials means a high-quality dental crown, veneer or bridge can be made with a perfect fit.
In certain cases (full stable occlusion) our dental crown dentist London may use a novel impression tray called a Triotray from a company called Triodent. This tray allows impressions of both upper and lower teeth to be taken at once as well as recording the bite at the same time. This reliable product allows a single impression to be used to construct the restoration instead of two separate impressions, and therefore reduces the number of times the patient must have an impression taken.  It also avoids the need for a full upper arch impression which some patients find initiates an unpleasant GAG reflex.  The Triotray being made of metal, is stronger and less flexible than plastic trays, hence improving the accuracy of the impression.
Dental Crowns London Recall and Review
It may take a couple of days for you to become accustomed to your new crown. However, you will be invited to return a few weeks after your dental crowns London fitting to review your oral health status, condition of crown and feedback of the cosmetic result. It is important to employ a strict oral hygiene regime encompassing professional dental hygiene intervention, as a crowned tooth is not protected from decay or gum disease. You will be shown the most appropriate method to ensure optimal oral health. As with any treatment, regular recall and review is essential to ensure optimal status of your dental crown after root canal treatment. Get in touch with our London dentist team today.
Dental Crowns FAQs
How long do London dental crowns last?
At Smile Cliniq, we expect our dental crowns London to last for over 15 years and we provide a 5-year guarantee against crown breakage.
What are the average dental crown London prices?
Our dental crown treatment prices are extremely competitive when compared to other London dentist prices, with prices starting from £500.
How is a crown made?
The process of London dental crowns is very methodical.
Firstly, the tooth is prepared to the ideal shape of the crown – this involves shaping the tooth. Once the tooth is shaped, an impression of the prepared tooth will be taken and one of the opposite jaws and another to mark the way you bite.
All the impressions will be sent to the technician to reproduce a crown that fits the tooth. A visit to the laboratory will be needed to match the crown's colour to the existing teeth.
The prepared tooth will have a temporary crown fitted until the new crown is ready. The treatment takes at least two visits to the surgery and one visit with the laboratory.
Why is it important to replace missing teeth?
Not only do replacement teeth improve the appearance and function of the mouth, but it can also alleviate the strain on surrounding teeth. Indeed, when you have missing teeth, the bite alignment can be affected because the teeth on each side of the missing tooth can lean into the gap and alter the way your teeth meet upon bite.
Even more Information and Consent












CHAT LIVE WITH US
OR

ask us a question
St Johns Wood
02073281200