Before and After Gallery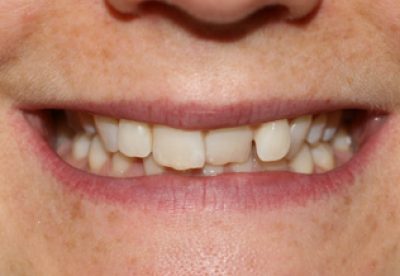 Before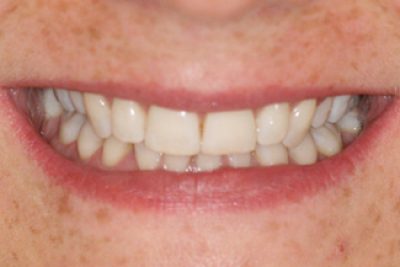 After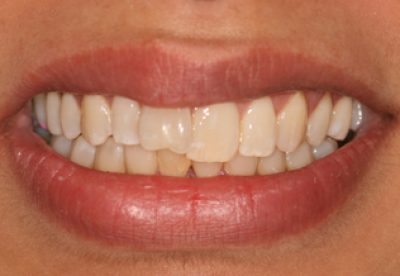 Before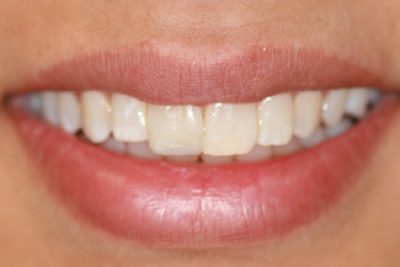 After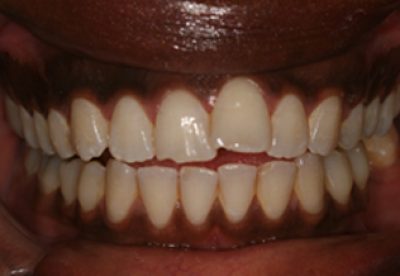 Before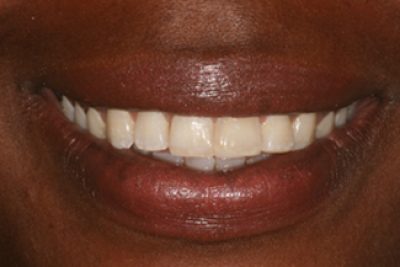 After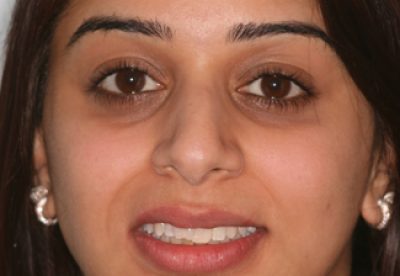 Before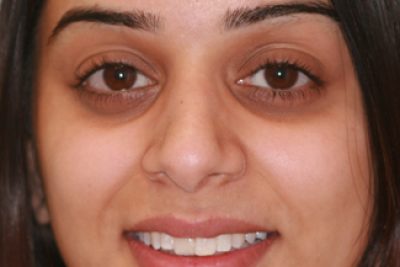 After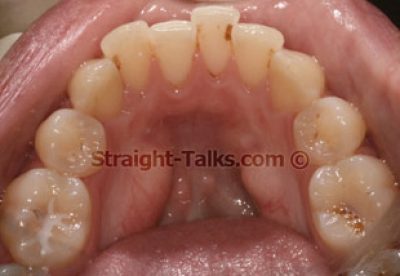 Before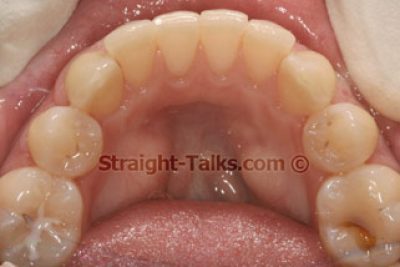 After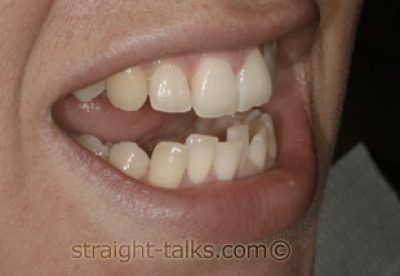 Before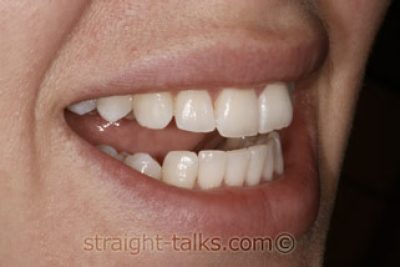 After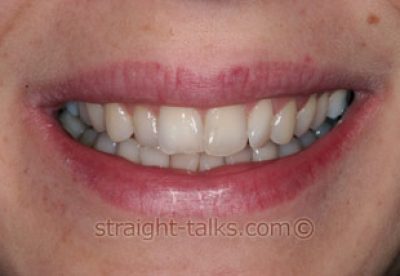 Before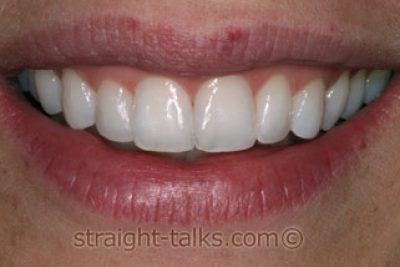 After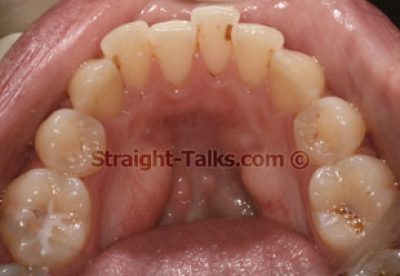 Before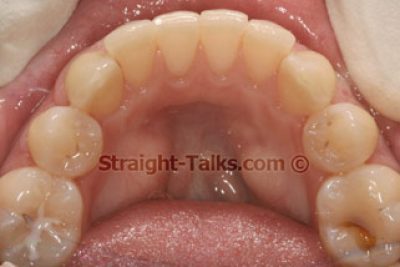 After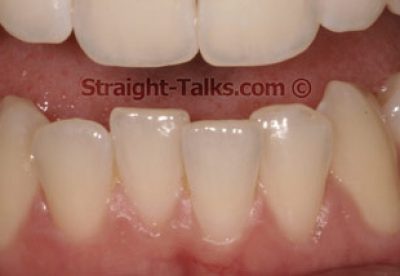 Before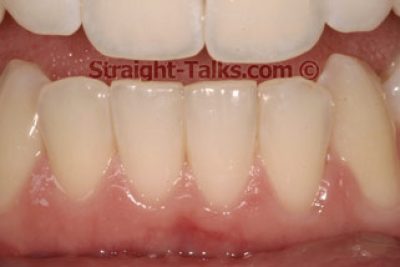 After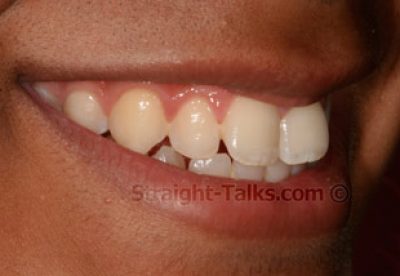 Before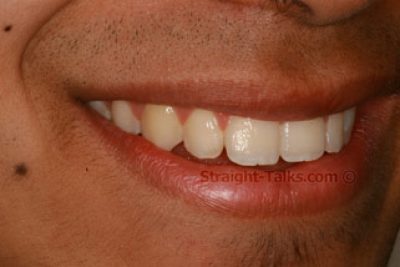 After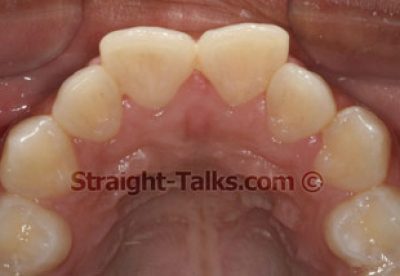 Before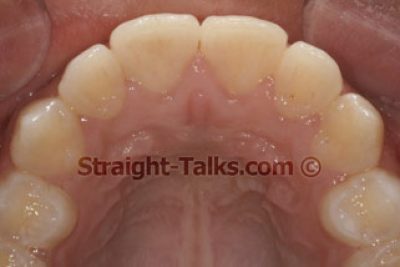 After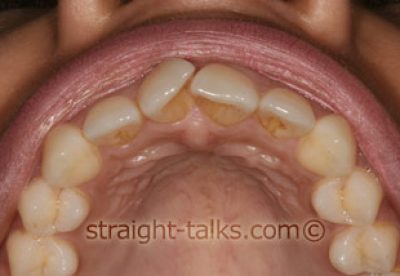 Before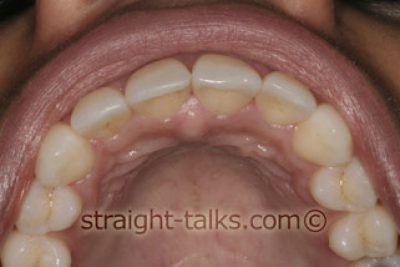 After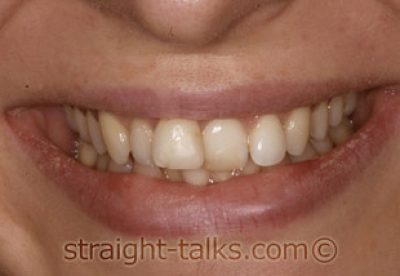 Before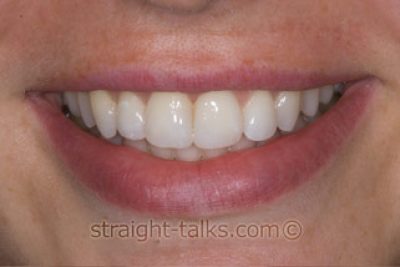 After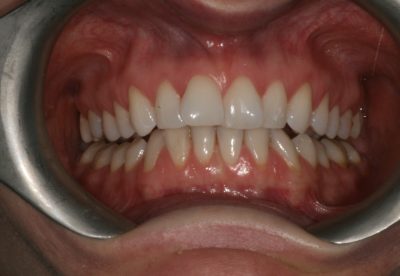 Before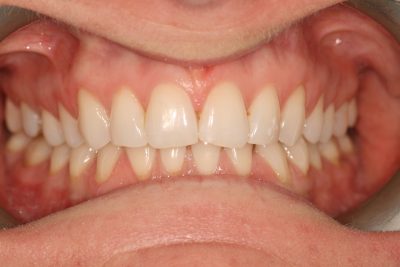 After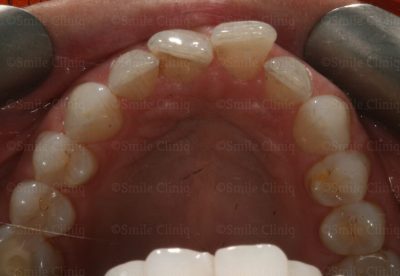 Before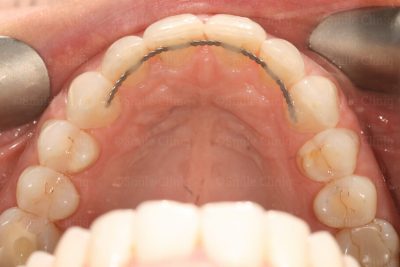 After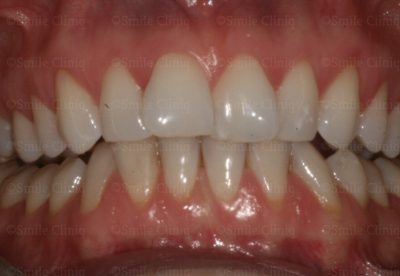 Before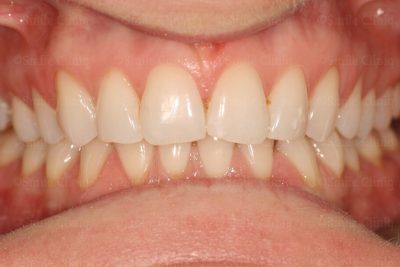 After
Inman Aligners costs from £1600 or £50pm
Click here to compare all orthodontic treatments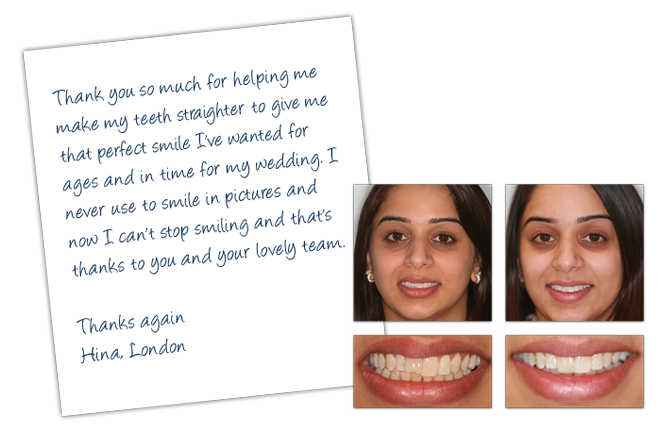 Until the Inman aligner, the alternatives to straighten front teeth involved either long and expensive orthodontic treatments or destructive and expensive restorative treatments such as veneers or crowns. Even ultrathin veneers involve heavy reduction of natural teeth when used to align crowding or protrusion. But with the arrival of the Inman Aligner, all that has changed.
The Inman Aligner is a cost-effective removable orthodontic appliance that moves teeth in a fraction of the time of other systems. It aligns crowded or protruding anterior teeth with two opposing spring loaded aligner bars. This provides gentle but continuous pressure over a large range of movement. Surprisingly, this gentle pressure is the quickest way to move teeth but it also makes treatment very safe and kind to teeth.
People love the speed of Inman aligner treatment and it's changing the face of dentistry as we know it. The average treatment time is only 4-16 weeks and now with concerns over the economy it's a more justifiable expense.
The Inman Aligner is now available in North London at Smile Cliniq.
At Smile Cliniq we use high quality impression material from leading manufacturer such as Heraeus Kulzer for our inman aligners. We use provil putty along with provil novo light body silicone material amongst other materials to obtain the most accurate impressions that replicate the tooth structure by a fraction of a millimetre. This in turn allows the lab to produce an inman aligner specific to your case.
After fitting your Inman Aligner, we review you every two to three weeks to assess the movement, create space when required to allow movement, and tighten the aligner to ensure continuous alignment.
We always recommend a retainer after your teeth are straightened.  This holds the teeth in their newly straightened positions.  The retainer maybe fixed or removable.
How does an Inman Aligner work?
The Inman Aligner uses a lingual coil spring that puts pressure on the teeth that need straightening and a labial bar that reverses the same pressure. These devices work together to squeeze the teeth together by pushing and pulling them into position.
Why is a Inman Aligner used?
Fixed and clear braces work well but can be costly and slow. The Inman Aligner works quickly and effectively and you can have your front teeth straightened in as little as 6-16 weeks. Simple cases can be finished in just over a month and more severe cases can be as little as four months. Normally the front lower teeth tend to move a little faster the then front upper teeth.
Advantages of using an Inman Aligner
Is a cheaper alternative to invisible braces
Can be removed and inserted as easy as a retainer
Can give u a great smile in a shorter period of time
Affordable Smile Design Example:
Total cost £2500
or £78 per month
as opposed to 10 veneers approx £6500 or Invisible braces approx £3000
Anything else…
Any braces, aligners and other oral devices takes time to get used to.  Initially, it feels uncomfortable, with hyper- or hypo- salivation common, and a small lisp can be present, this usually disappears after a few days.
The biggest risks with any orthodontic treatment are decay and gum disease developing.  As when wearing any oral device, dentures, braces, aligners, retainers, it is more difficult to clean the teeth and gums.  This can cause decay, gum disease, so it is imperative to maintain excellent oral hygiene.  It is often recommended to attend more regularly for hygiene appointments, use a fluoride mouthwash and spend extra time cleaning the teeth during orthodontic treatment.   Please see here for further information on maintaining good oral hygiene.  Small interdental brushes are particularly good for cleaning between the braces and teeth.
Retention:  After treatment is completed we normally place removable (similar to a clear aligners, but non pressurised) or fixed retainers (thin wire bonded to back of teeth) to hold them in their new position.  Over time these can wear down or de-bond and they may need replacing, extra fees will be due when and if they need replacing.
For More Information and Consent Click Here












CHAT LIVE WITH US
OR

ask us a question
St Johns Wood
02073281200