Before and After Gallery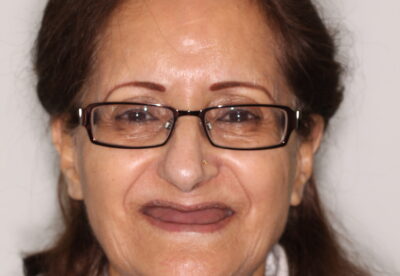 Before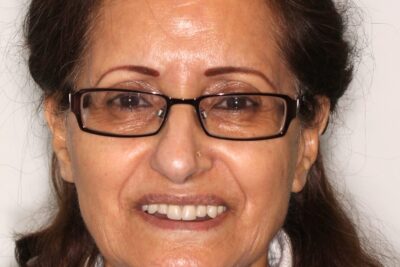 After
Before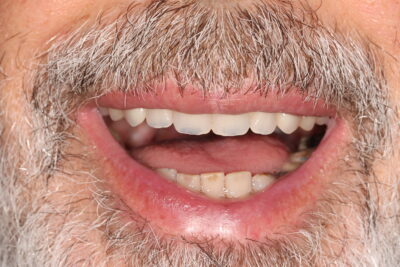 After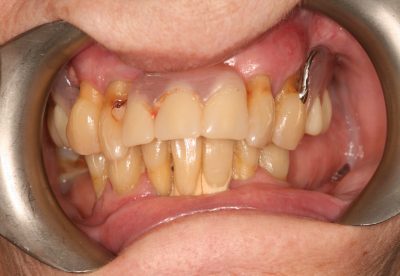 Before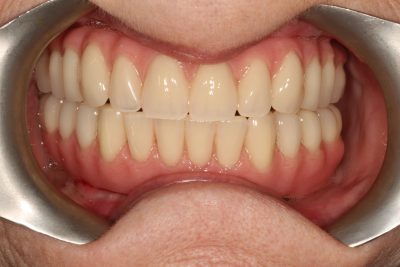 After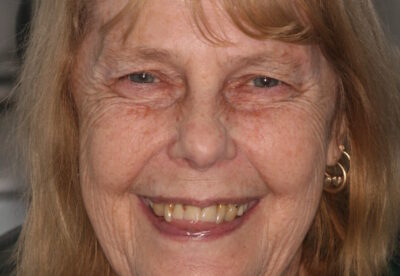 Before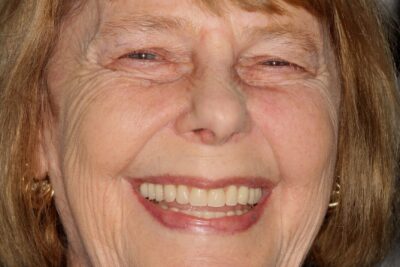 After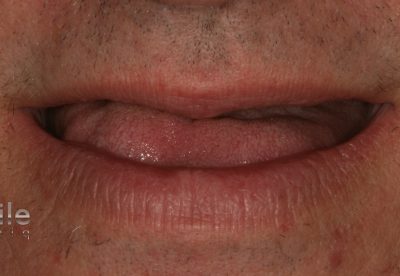 Before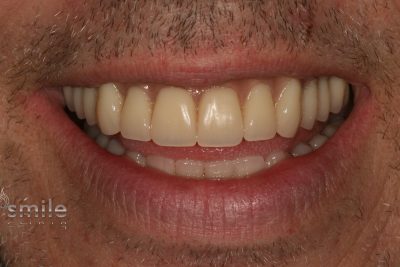 After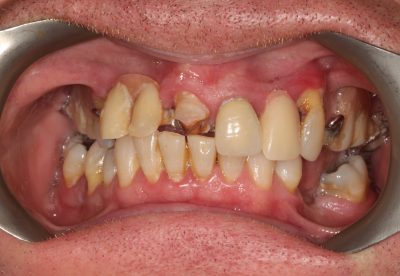 Before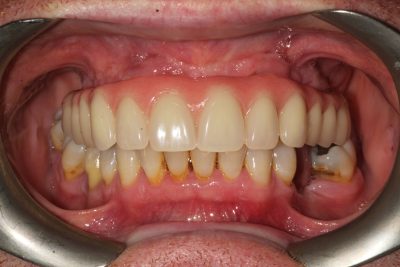 After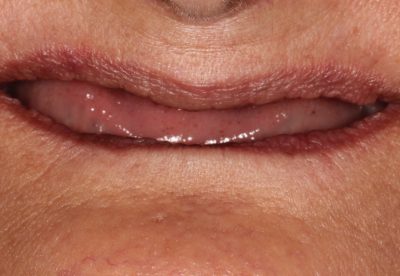 Before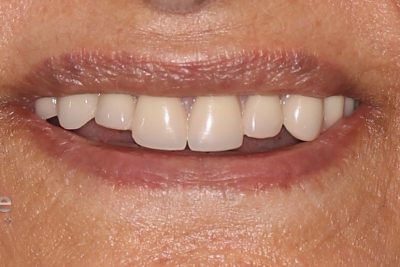 After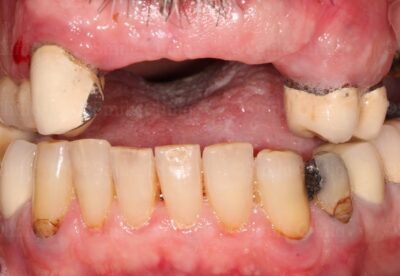 Before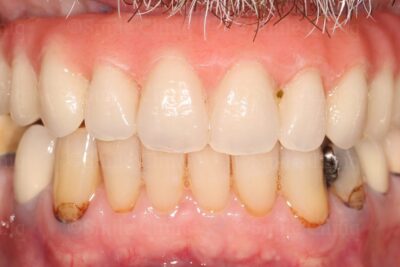 After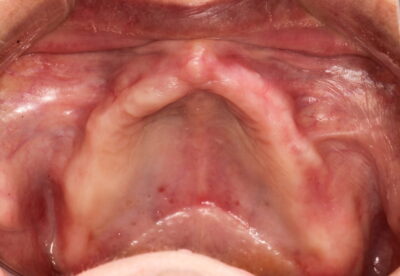 Before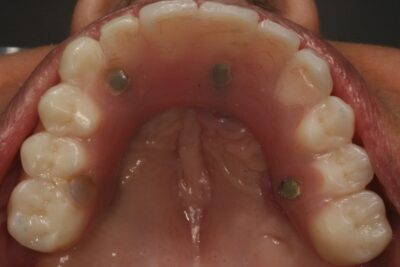 After
All-On-4 Dental Implants Teeth in a Day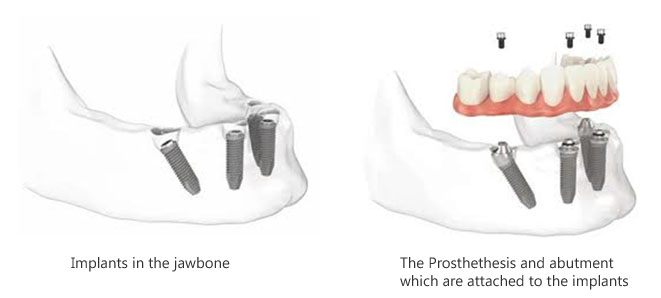 Here are some before and after pictures of our recent all-on-4 teeth in a day patients:



Patients had poorly fitting loose dentures, which gave difficulty in eating and talking, this was due to resorbed dental ridges (which led to loose dentures, as they have nothing to grip onto)
Post Treatment Advantages: Fixed bridge linked to implants, giving patients the ability to eat and talk confidently.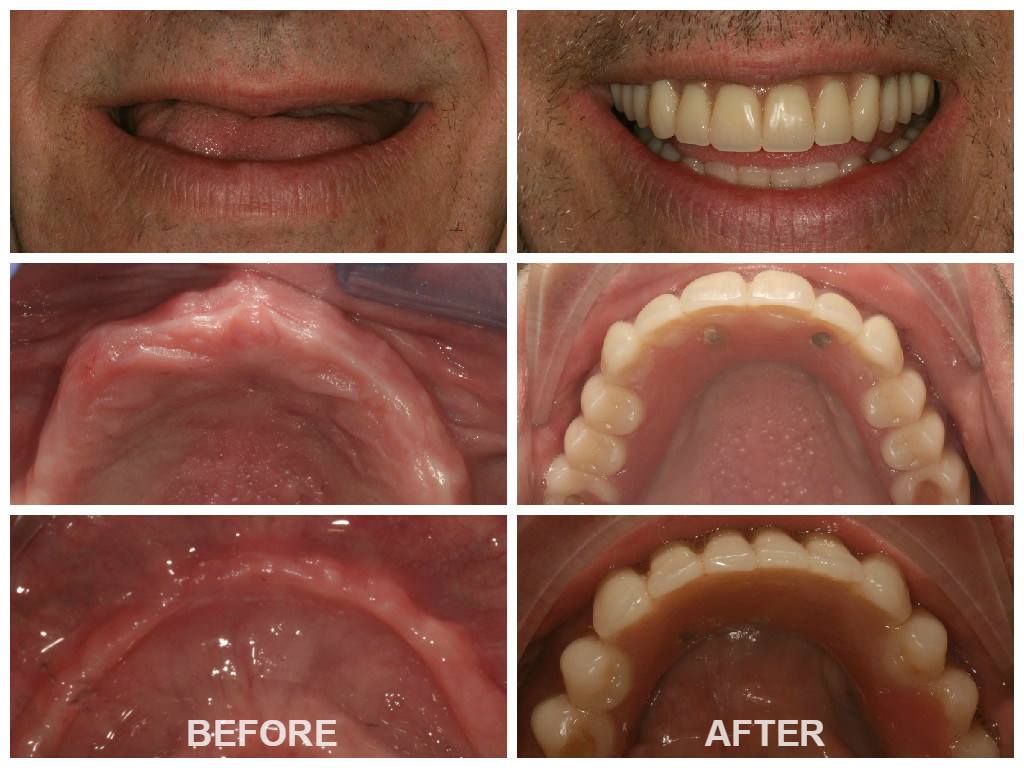 Below is a testimonial from one of our recent completed cases: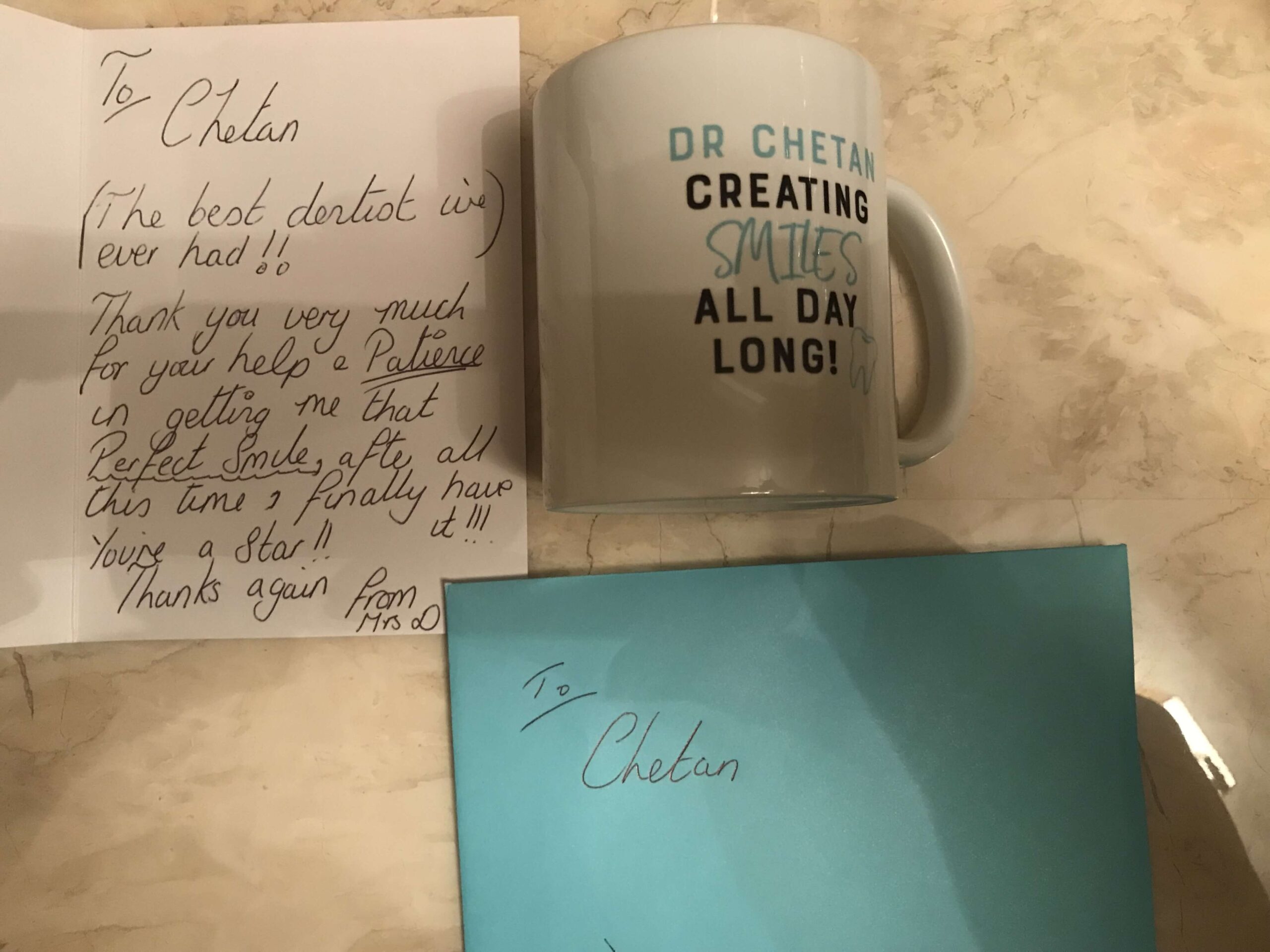 Below is an x-ray which shows how the dental implants sit in the jaw bone.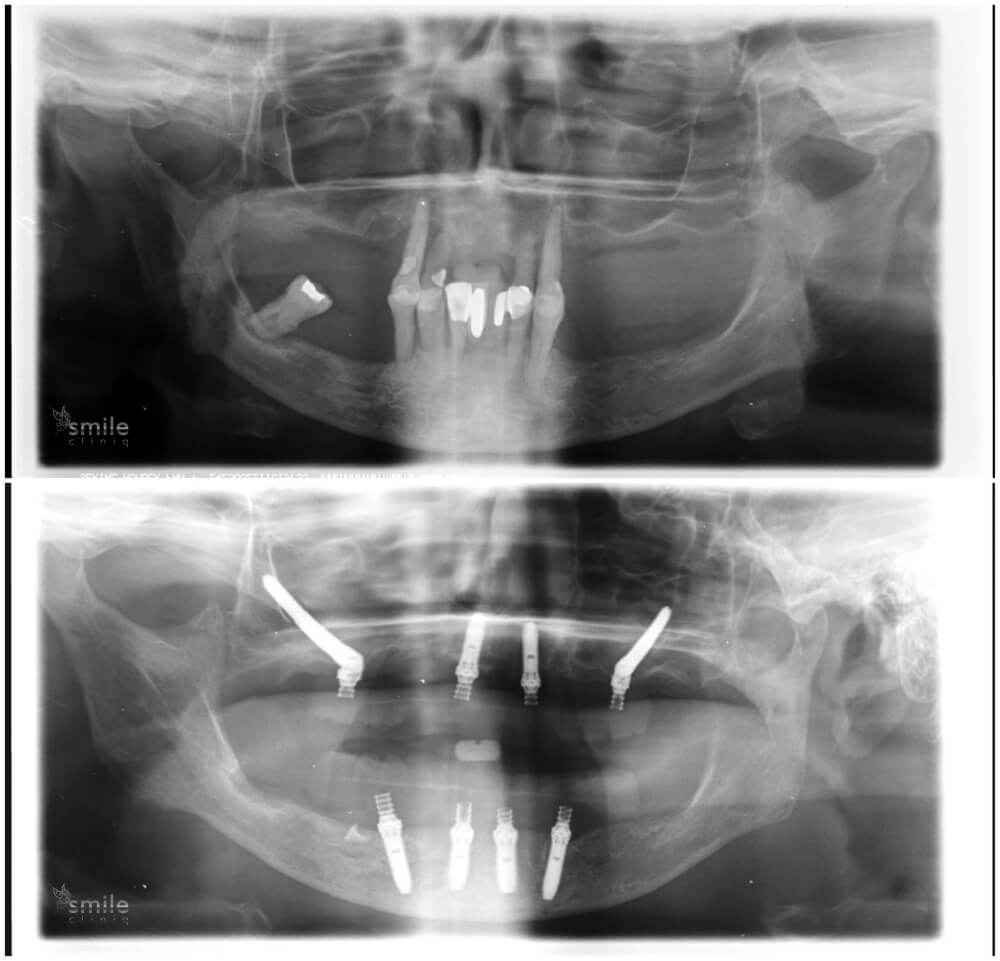 Same Day Dental Implants

All on 4 dental implants offered at Smile Cliniq Dental Practice in London can give you your desired set of teeth in a day (same day smile) using just four implants. All-on-4 Implants are an option to replace missing teeth. A full set of beautiful teeth can dramatically boost a person's confidence, and improve quality of life by providing ease of eating and talking, which most of us take for granted. A set of teeth is usually replaced by the placement of a denture or implants.
Dentures
Advantages of Dentures
Dentures provide a full set of natural looking teeth at an affordable price
Relatively quick procedure and short appointment times
No drilling or surgery is involved
Disadvantages of Dentures
Will loosen over time
Does not help in preserving jaw bone, meaning future dentures have less to hold on to which can lead to increasing difficulty in denture retention
May loosen during eaten eating and talking
Taste can sometimes be altered with upper dentures
Changes and alters speech
Need to remove at night time
Soft tissue may ulcerate
May need to reline or need new dentures over time
Difficulty in eating hard and sticky food
Possible Poor tolerance by patients
Implants
Advantages of Teeth in a Day Implants
Implants have a very high success rate (90% plus over 5 years) and durability
Are fixed in place meaning you don't have to take them out
You are able to eat hard and sticky foods
Closest option to natural teeth
Cost effective in the long-term
Preserves bone levels
Conservative option – non destructive to healthy teeth
Disadvantages of Teeth in a Day Implants
High initial cost
Need for minor surgery
Time needed for full osteointegration of implants (the integration of the metal to the bone)
An option for those looking to replace a full set of missing teeth is available, which combines the advantages of the two. It consists of placement of four implants rather than the usual 6 – 10, to support a bridge or denture. This system is called the All-on-4 implant system.
What does the All-on-4 procedure entail?
After your consultation with the dentist, a full jaw radiograph (OPG x-ray) and possibly a CT scan will be taken to examine the amount and location of bone in your jaw. This will allow the dentist to diagnose if there is enough bone length, width and density to securely place All On 4 Dental Implants. A thorough examination will also be performed to check that there are no problems present in the mouth before commencing.
Placement of the four implants is the same as normal implant procedures. Treatment is carried out in a near sterile environment similar to a hospital, with the surfaces and surgeons scrubbed and covered.  The operation is carried out under local anaesthesia and is pain-free.  The implant fuses with the natural bone over time.  This process is called osseointegration or osteointegration and gives the replacement teeth maximum stability.
Two of the All On 4 Dental Implants are placed at the front of the mouth, taking advantage of the dense jaw bone existing there. The two implants at the posterior of the mouth are fitted at forty-five degree angles to allow maximum stability and take full advantage of the stronger bone in front of the jaw and avoid the maxillary sinus's in the upper jaw.
There is no need to wait for the mouth to heal before placing bridges or dentures on the implants with All-on-4 implants, so the patient leaves the surgery with a full set of functional and beautiful teeth.
The treatment remains popular and is generally successful when performed by an experienced surgeon.
Am I suitable for All-on-4?
Before beginning treatment the dentist will perform a thorough assessment to ensure suitability of treatment. Dental Implants have the highest success rate when performed on suitable candidates. Factors posing as risks to success are if the patient is diabetic or smokes heavily.  Smokers must note they are two and a half times more likely to experience failure than non-smokers.  However, this does not preclude smokers from having implants.
Those who suffer from gum disease will need to have the condition dealt with prior to proceeding with implants. Treatment may be a professional clean by the dentist (to decrease bacterial count) and a continuation of good oral hygiene regimes at home.  For severe cases of gum disease a more intense gum treatment performed by a periodontist may be necessary. It is important the patient understands the importance of good oral hygiene and is able to undertake daily brushing and flossing using correct techniques prior to the placement of implants.  For videos and an explanation of correct oral hygiene techniques, click here.
You should discuss your suitability with your dentist before contemplating undergoing the All-on-4 treatment.
What are the benefits of All-on-4 Dental Implants?
Only requires 4 implants instead of the usual 6 – 10
All on 4 Dental Implants are carried out far quicker than traditional methods with less surgery
Less costs involved than standard placement of 6-8 implants
Bone graft unlikely to be required, which also reduces the cost
Permanent set of teeth can be fitted in the same appointment as the implants
All on 4 Dental Implants are a great way of preventing the inconvenience of denture looseness, slippage and wear, which helps when eating and talking, and allow the new teeth to be treated just like regular teeth. Those who have All-on-4 dental implants experience the same ability to eat as people with a full set of natural teeth and will experience no difference in taste, i.e. the ability to eat hard and sticky foods which are normally challenging to denture wearers.
The teeth of All-on-4 do not rub against the gums (thus no ulceration with denture wear) as they are securely anchored into the dental implants.
All-on-4 replacement teeth are fixed permanently in the mouth and can be cleaned just like natural teeth. In time you will not think about the fact that you have implants.
High implant survival rate. Short term: 97.5%-100%, Medium term: 96.7-100%, Long term: 94.8% (Faculty Dental Journal Jan 2012, Vol 3 Issue 1 page 25).
What are the risks of All on 4 Dental Implants?
As with most dental treatments, there are risks involved when placing All-on-4 implants.
Although unlikely, you may experience some pain and swelling in the implant area after the All-on-4 implants are placed. Over the counter pain killers should help with the discomfort until it resolves. However, the procedure itself will be pain-free.
Your dentist will use x-rays or CT scans to determine the exact position of the many nerves which are in your lower jaw. These nerves supply your tongue, chin and lower lip and teeth; if they are disturbed or damaged during the implant procedure, you might experience tingling or numbness. Every effort will be taken by your dentist to avoid this happening.
As you can imagine, the amount of stress and force when biting and chewing can put great strain on the jaw bones. It is therefore important the quality of the bone is good enough to cope with the pressure. Otherwise this can lead to the implant not fusing with the bone properly, and possible failure.
It is important you weigh up all of the pros and cons when deciding if All-on-4 is the right approach for you.
For more information on implants, bone grafts and sinus lifts click here.
If you would like to find out more about All-on-4 implants, please feel free to contact our branch in London to book your free consultation.
All on 4 implants and teeth in a day implants in london provide numerous benefits to a person's quality of life and are considered to be the best long-term solution to replace missing teeth. Dental implants can support dental bridges, dentures, and provide a set of teeth in a day. Dental implants are offered at Smile Cliniq dentist London. Complex implant cases can be carried out by our Implant surgeon at our London practice.
Here are some 'work in progress' photos during the All-on-4 implant placement showing one of our lab technician working on patients' same day teeth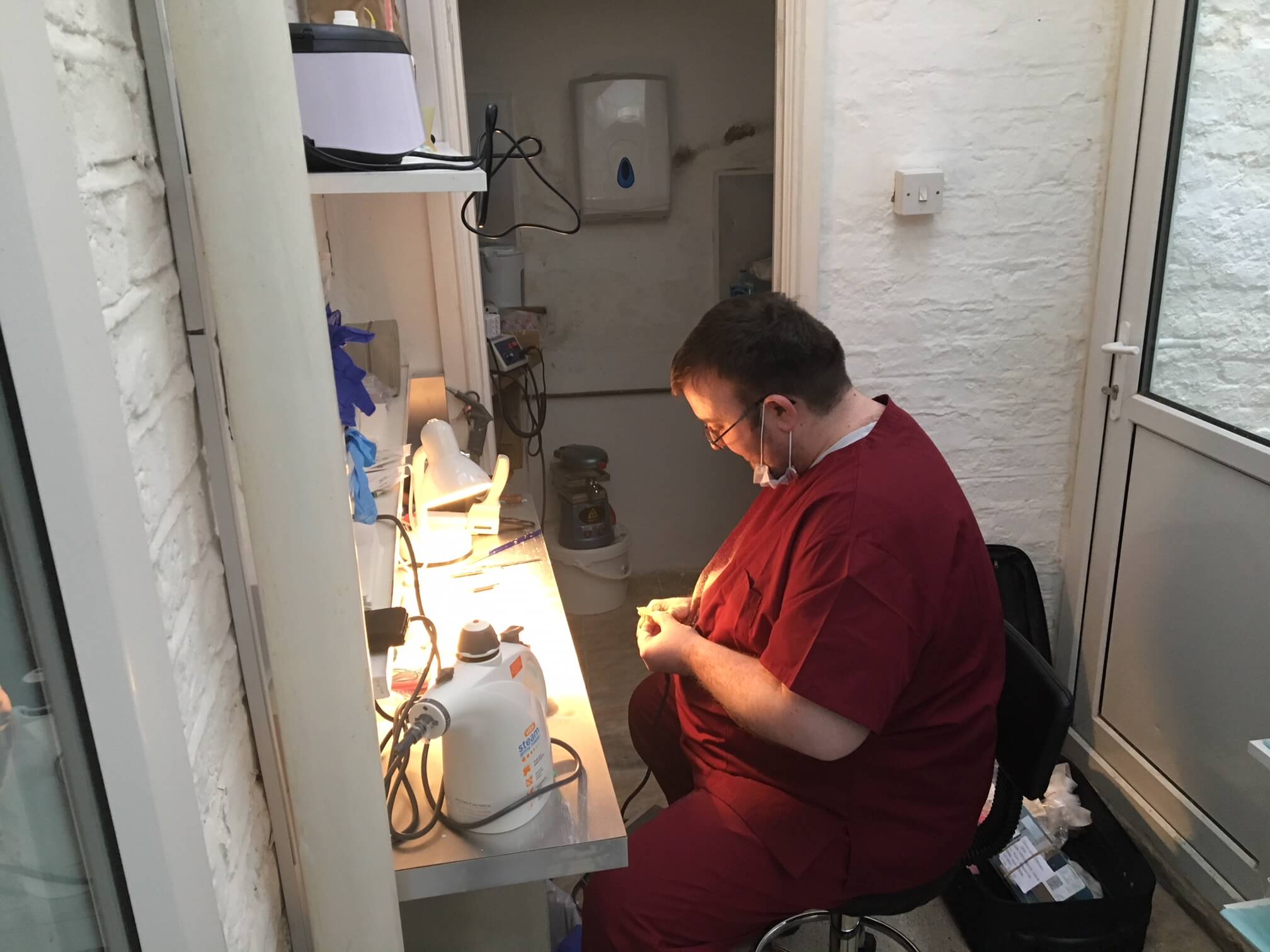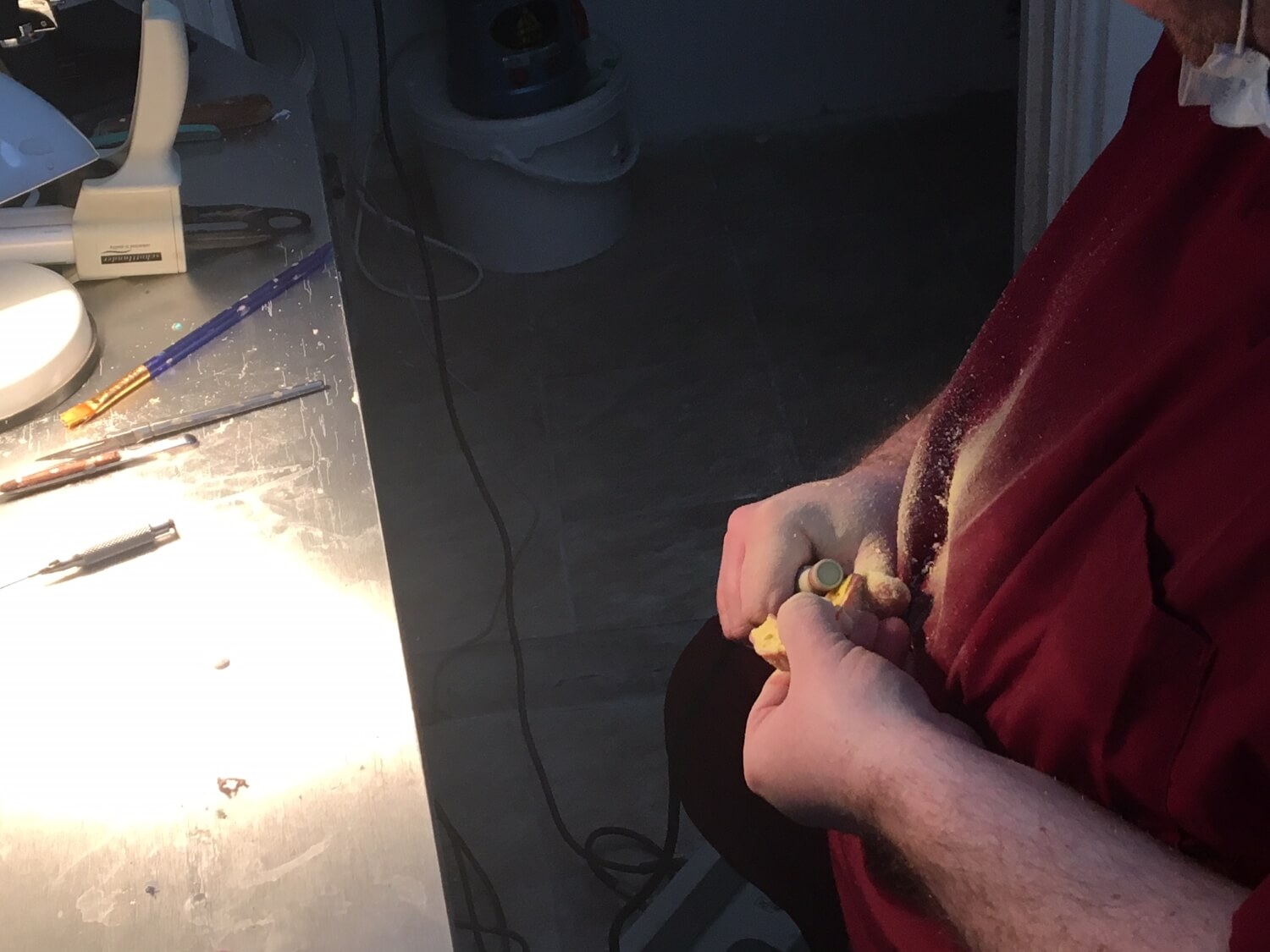 What our patients say?
Testimonial 1:
Dear Dr. Chetan Kaher,
I would like to thank you for your excellent care you gave me throughout my implant process. I am now able to bite properly into hard foods such as apples, without fear. I have also noticed that I am no longer shy when smiling!
I was very impressed that you and your surgeon, Dr Adeel Ali, answered my numerous queries and concerns promptly and reassuringly. I had come to your practice after visiting two other practices, one of whom advised that due to the thinness of my bone I was not suitable for "All-on-4" implant. Dr Ali assured me that by angling the screw he was able to do the implant. I was further impressed by Dr Ali's portfolio of work and the transformations he made to his patients lives.
I found your and Dr. Ali's care and treatment plans informative and comprehensive. The risks were clearly identified and formed the basis of my questions in helping me make up my mind to go ahead with the surgery. You also took time to inform my partner about the treatment and answer her queries.
Although I have Parkinson's due to your considerate care it did not affect the treatment. In the event this was largely pain free.
Your teamwork approach was exemplified by your dental technician who provided valuable advice and came to see me and make final adjustments to the permanent implants despite the fact that it was his day off.
To sum up, the result of my implant has exceeded my expectation and is simply brilliant, and I am deeply grateful for the exceptional care you gave me.
Andrew George
Testimonial 2:
Dear Dr. Kaher.
It'shas been over 18 months since you did the upper implants for me. I just cannot stop smiling, what you and your team did for me, has been life changing and I shall be forever thankfull.
Life has moved on for me in so many ways for the better.
Yours faithfully,
Martin Ryan.
Testimonial 3:
Please read below about one of our lovely patients who received dental implants London treatment with Smile Cliniq. Watch James in action here.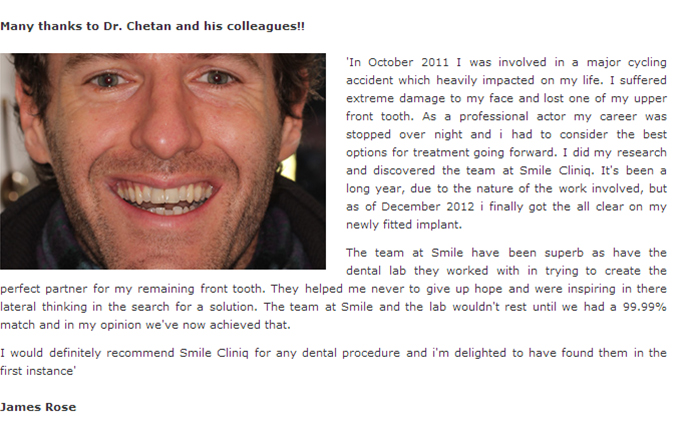 For further information on All on 4 Implants click here












CHAT LIVE WITH US
OR

ask us a question
St Johns Wood
02073281200