Before and After Gallery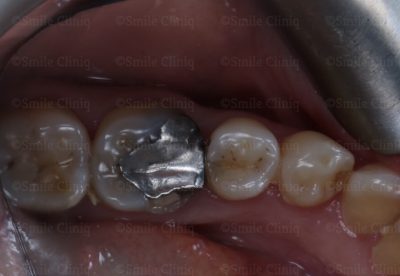 Before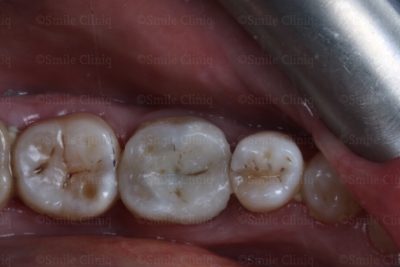 After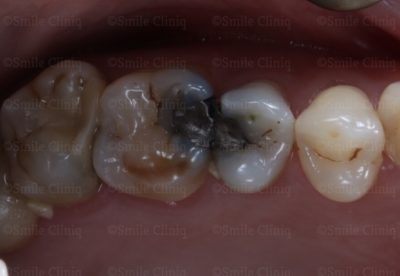 Before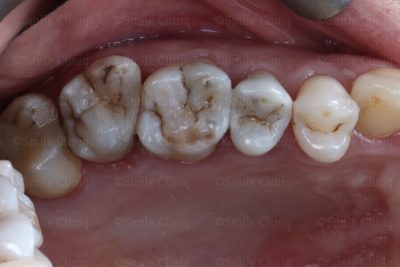 After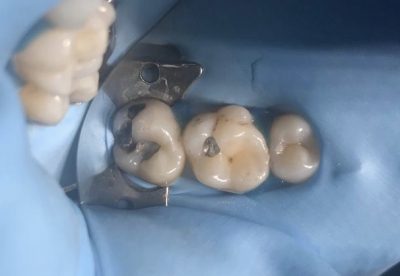 Before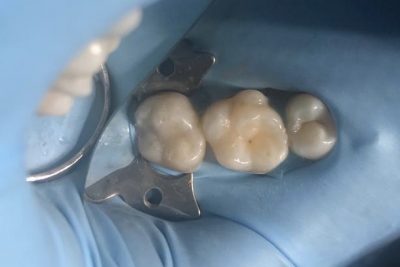 After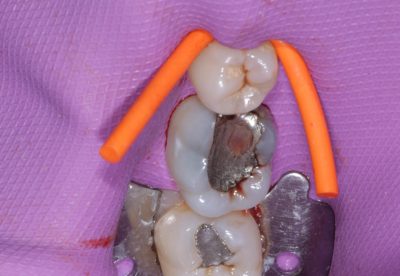 Before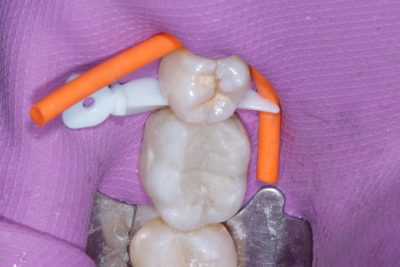 After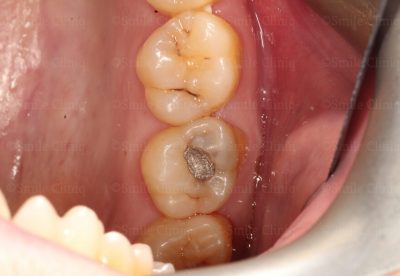 Before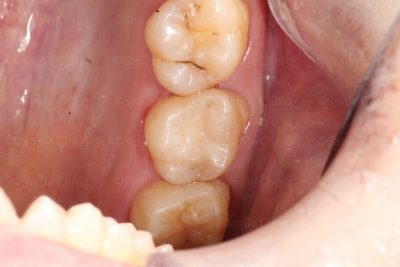 After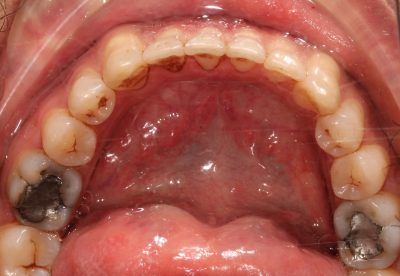 Before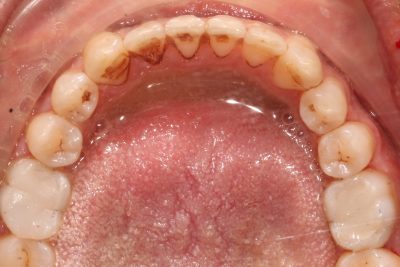 After
Mercury Filling Removal
Smile Cliniq offers painless mercury filling removal treatments, replacing silver fillings with white composite restorations or porcelain onlays, known as crowns, if strength is required.
Patients are increasingly requesting amalgam or mercury filling removal for three main reasons:
Health benefits: certain patients find that they do not react well to mercury, and there has been much debate as to the health effects of mercury fillings, and it has been found that amalgam fillings release small amounts of mercury in the form of vapour as the filling wears. For many patients, mercury filling removal is chosen to eliminate the possibility of negative effects to their health.
Cosmetic: patients generally do not like the look of black/silver fillings when they smile and hence are increasingly looking into replacing silver fillings with white ones that are closer to the natural shade of their teeth and aren't noticeable.
Sensitivity: dental amalgam is made of several different metals, the main one being mercury. This can occasionally generate a battery effect on adjacent teeth with different metal fillings crowns in them causing occasional sensitivity, which our amalgam filling removal London treatments can help eliminate.
Is Amalgam Filling Removal London Safe?
Inhalation of mercury vapours can have detrimental effects to your health, including harm to the nervous, digestive and immune systems as well as your lungs and kidneys. In order to make our amalgam filling removal London treatment safe, we use high speed suction, and sometimes rubber dam isolation if necessary, in order to reduce inhalation of mercury vapour during the mercury filling removal.
We also use tungsten carbide burs when replacing silver fillings with white, in order to section the amalgam, allowing our amalgam filling removal London to be done in large pieces, rather than into small pieces and aerosol. Continue reading to find out more about how we replace silver fillings with white fillings at our London dentist below.
How Replacing Silver Fillings with White Fillings Works
After the mercury filling removal, we replace the restoration with strong, reliable composite resin restoration materials or porcelain (if the tooth requires strengthening). For replacing silver fillings with white ones, we use high quality and aesthetic composites such as Venus from Hereus Kulzer, and G-ænial from GC, with low shrinkage properties in order to prevent post-operative sensitivity.
A particular shade is selected to match the natural shade of your teeth. Often two or more shades maybe used, to build up the dentine and then the enamel shades (no tooth is one colour, instead the area near the gum is darker, whereas the area closer to the biting surface is more translucent and lighter).
There has been a general reduction in the use of amalgam fillings in the UK over the past few years, which is in our opinion a very positive step in the right direction, and from 2018 EU countries made it illegal to use amalgam fillings altogether in children. There are increasing concerns and awareness of the effects of mercury fillings on general health. Mercury/ amalgam fillings comprise of 50% mercury and are 'amalgamated' with tin and silver. It was previously thought that was 'locked in' to amalgam. This has proved not to be the case.
The Health and Safety Executive states:
'Mercury forms a large number of organic and inorganic compounds. Mercury vapour and almost all of these compounds are highly toxic. Less hazardous substitutes should be used whenever possible'.
More recently, the British Dental Association has released a statement saying that more research needs to be carried out to ensure safety of amalgam fillings.
The UK Department of Health advises all dentists not to remove or replace amalgam fillings in pregnant women; if you are currently pregnant and are interested in mercury filling removal, we advise that you wait until after the birth for replacing silver fillings with white.
We agree with the body of opinion that mercury can produce serious side effects in susceptible individuals, and offer our mercury filling removal treatments for peace of mind when it comes to your health.












CHAT LIVE WITH US
OR

ask us a question
St Johns Wood
02073281200