Gold Teeth and Gold Crowns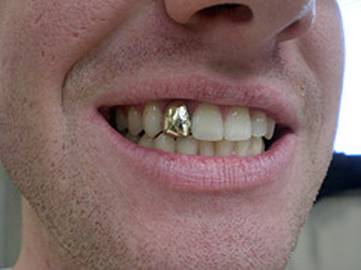 Gold is a very strong and durable material and gives the tooth strength when it has broken or cracked. Gold crowns or inlays/onlays are just one type of a variety of crown materials available to choose from Smile Cliniq dental practices in London.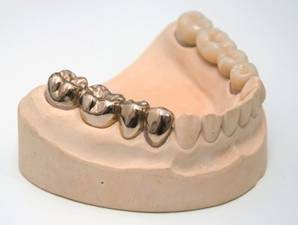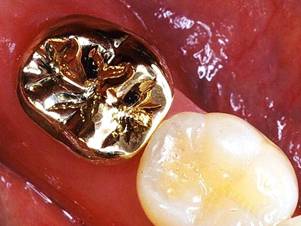 A full set of bottom-jaw Gold teeth
Gold crowns start from £650
Gold Crowns, onlays, inlays or restorations may be recommended for a variety of reasons:
Undergone root canal treatment
Decay
Severe tooth surface loss
Poor aesthetic appearance
Replace existing crowns with poor appearance
To protect heavily restored teeth from breaking
To restore broken down teeth and prevent further breakage
Gold crowns have been providing successful tooth restoration for many decades. Gold has the most similar wear characteristics to natural tooth enamel and therefore is very effective on teeth. Smile Cliniq believes in providing functionality as well as beauty. Another benefit of the nature of gold as a material is minimal tooth preparation (as it can be formed in thicknesses of less than 1mm) which means more tooth structure is preserved.
If you would like to find out more about gold teeth and crowns and whether it is a suitable option for you, feel free to contact us to book in for an assessment with our dentist in London.
Please see our crowns page for further information on what is involved in having a gold dental crown.

Please click here for our fees guide.
Please click here for examples of our work
For further details of our techniques, materials and techniques please click here.
Please click here for our guide to maintaining your oral hygiene.
Interest free payment options are available
Return to the top of the page