At Smile Cliniq, London's Local Dentist, we are committed to maintaining the highest levels of hygiene and infection control in order to ensure the safety of our patients, team and the wider community. We are adhering to guidelines from FGDP, NHS and the Chief Dental Officer.  We would like to inform you of all that we are doing in order to stay safe during this pandemic:
Appointment booking can be completed online or via telephone
More video consultations are being offered, with a virtual smile webpage so teeth can be looked at more closely.
Medical history, comfort menu, consent & payment, can be completed online where possible
Keeping number of people inside the building as low as possible in order adhere to social distancing rules (patients may be asked to wait until their appointment time before being called into building)
A full COVID risk assessment will be carried out, including telephone triage, before seeing anyone face-to-face
New perspex barriers at reception for staff and patient protection
On entry to the clinic everybody, including patients and staff will be asked to wash their hands and take their temperature
Patients will be asked to rinse with an antiviral mouthwash at the start of each appointment
Our PPE has been upgraded according to guidelines
New Air decontaminating/purifying devices have been installed. (Click the link for test results & literature review)
Zoning our diaries so that exams and other non Aerosol Generating Procedures (non-AGPs) can be carried out at a separate time to Aerosol Generating Procedures (AGPs) in order to minimise risk of transmission.
Fees
Sadly there has been a hundredfold increase in the cost of PPE, we have tried to absorb as much of the costs as possible, but have still had to increase the cost of certain treatments in line with every other dental practice across the country.
The cost increase is not just the PPE but the "fallow time," where we have been asked to keep the surgery empty for upto an hour to allow air changes.  We have ordered Air purifiers to reduce this.
From FGDP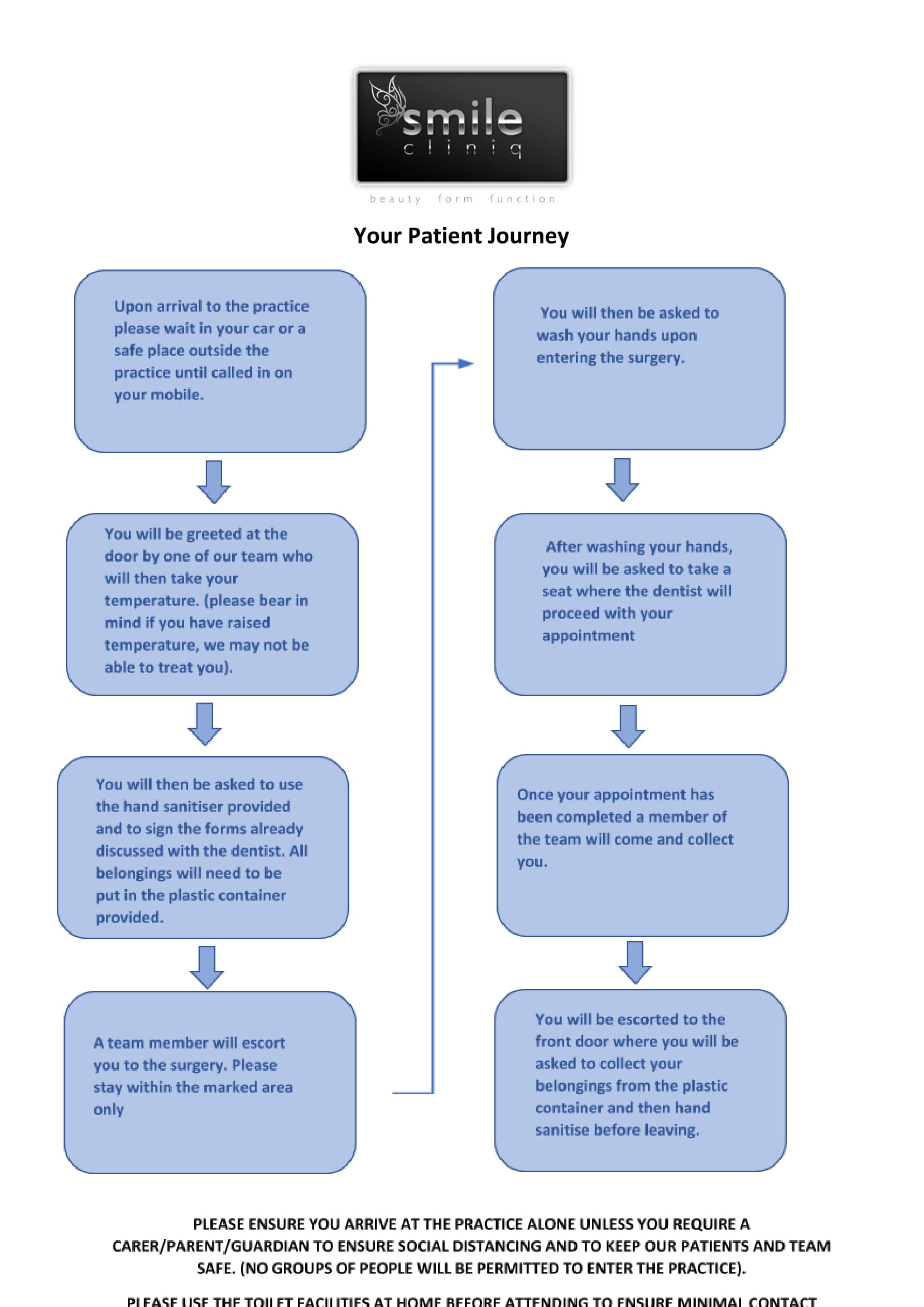 CHAT LIVE WITH US
OR

ask us a question
St Johns Wood
02073281200