Dr Krishen Shah Smile Designer ®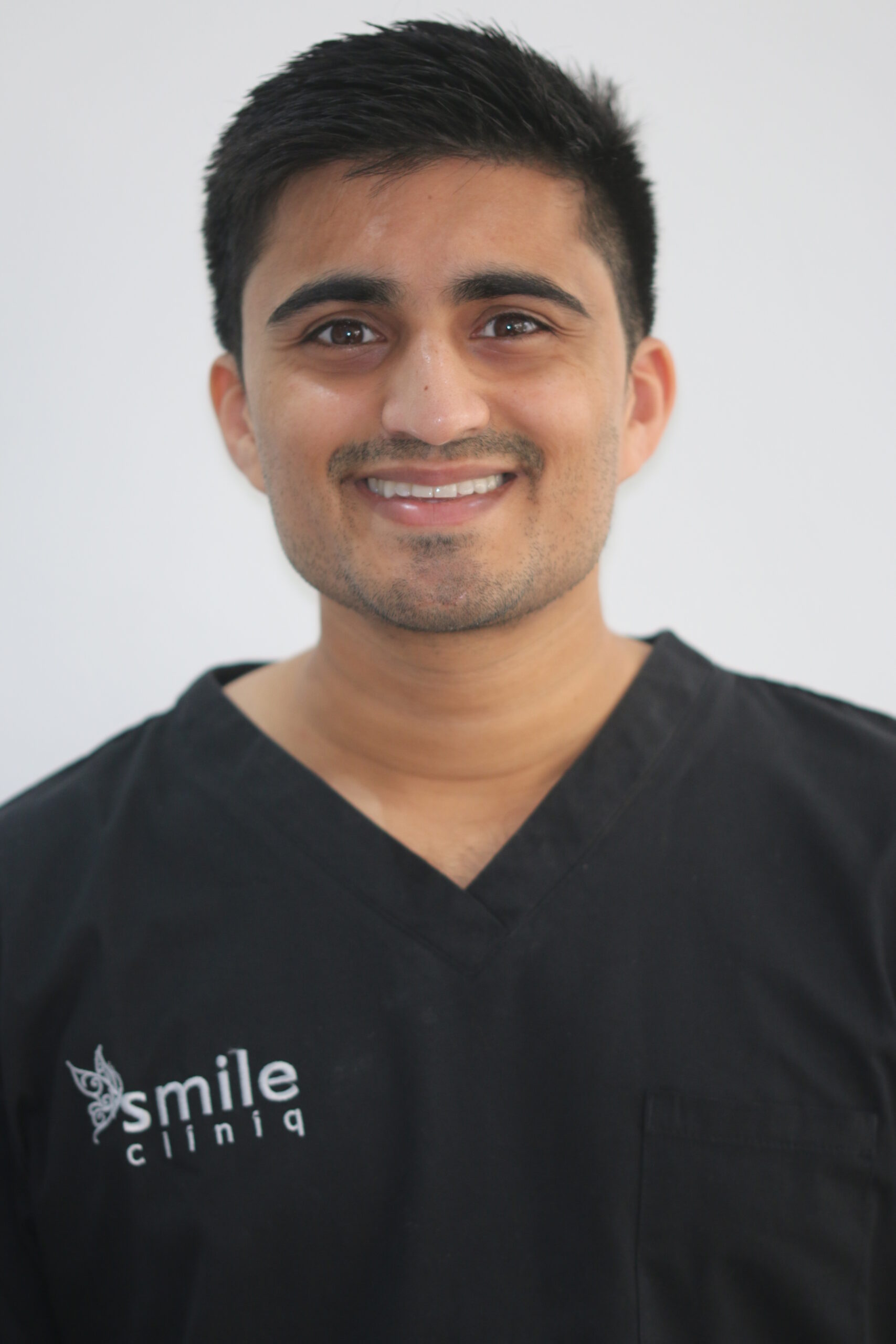 GDC No: 211545
BDS (Lond) MJDF RCS (Eng) Pg Cert Dental Ed (Beds) MSc (Endo) and Special interest in Endodontics and Cosmetic Orthodontics
Bioclear Certified Practitioner
Full Invisalign Provider
Fastbraces ® Senior Master Practitioner
Six Months Smile ® Provider
Dr Krishen Shah, also well known as Dr Krish, is a highly motivated, hard-working and Award-winning dentist who graduated from King's College London in 2011.  Since graduation, Dr Krish has continued his education and attained membership in the Royal College Of Surgeons (England) and the Faculty of General Dental practitioners.  He has completed a private post-graduate certificate course in restorative dentistry, as well as attained a post-graduate certificate in Dental Education.
Since 2018, Dr Krish has been a regular finalist at the Dentistry Awards, Private Dentistry Awards and Dental Awards and won the High Commended Young Dentist of the Year in 2021, including being awarded the senior master practitioner certificate on Fastbrace®. He has also completed a Masters in Endodontic Practice at the Queen Mary University of London outlining his commitment to the profession. Dr Krish is capable of successfully treating complicated Root Canal Treatments and accepts internal and external Endodontics referrals.
Dr Krish genuinely enjoys all aspects of dentistry, his passion is apparent in his personality and communication. One of his main aims is to provide a high-quality service to his patients which has led him to undertake several postgraduate courses over the years, giving our patients more range of treatment choices, as well as keeping himself updated with the latest advances in dentistry.  Dr Krish has a very varied portfolio ranging from cosmetic tooth alignment, repairing fractured teeth, periodontal splinting of mobile teeth to undertaking complex root canal treatments (including re-treatments).
Krishen is an accredited Full Invisalign, Bioclear, INMAN aligner ®, Six month Smiles ®, Clearsmile Brace ® and Fastbraces ® senior masters practitioner.
Dr Krish is a currently member of the following:
MDDUS – Medical & Dental Indemnity UK
Faculty of General Dental Practice (UK)
In his spare time, Krish plays various sports and loves to socialise.  He is a keen traveller too.
Facebook – Dr. Krishen Shah
Twitter – Dr. Krishen Shah
Instagram – @dr.kshah