Smile Cliniq has recently opened a new dental practice in Swiss Cottage, NW8 0RH. If you are looking for a Dentist in the Swiss Cottage area, why not visit us. Smile Cliniq Dental Practice has won awards for Best Dental Practice London and Best Dentist London and UK. We are currently accepting new private patients who wish to have dental treatment by a highly skilled and dedicated team.
Treatments we offer include crowns, veneers, white fillings, dentures, implants, root canal treatment, tooth whitening, and orthodontic treatment such as Inman Aligners and Invisalign. Smile Cliniq has complete experience and knowledge in both general and cosmetic dentistry, and makes sure that you get the result that you desire at the end of dental treatment.
Of course, it's not the easiest thing to dedicate your dental health in the hands of a new dentist. Choosing a dentist who you feel comfortable with, and you think you can trust, is important especially if you have dental phobia. Founder of Smile Cliniq Dental Practice, Dr Chetan Kaher and Dr Sarita Kotecha, understand this, and welcomes all patients to come and visit the practice for an initial consultation. This way both dentist and patient can get to know each other before commencing treatment, which means better communication and vision for the perfect end result. On your visit to Smile Cliniq Dental Practice in Swiss Cottage, you will be greeted by friendly staff who will be more than happy to answer questions you may have about dental treatment.
If you want to find out more about the treatments we offer, and get to know us a bit more before making an appointment, visit our website www.smilecliniq.com. You can also send us an enquiry by email to [email protected] and we will reply to you as soon as we can.
We are located at:
102 Boundary Road
London 
NW8 0RH
Tel: 020 7328 1200 ‎
Email: [email protected]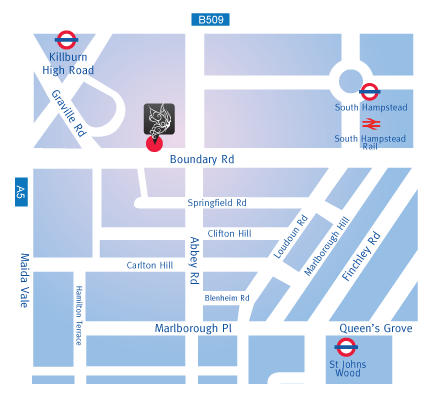 CHAT LIVE WITH US
OR

ask us a question
St Johns Wood
02073281200