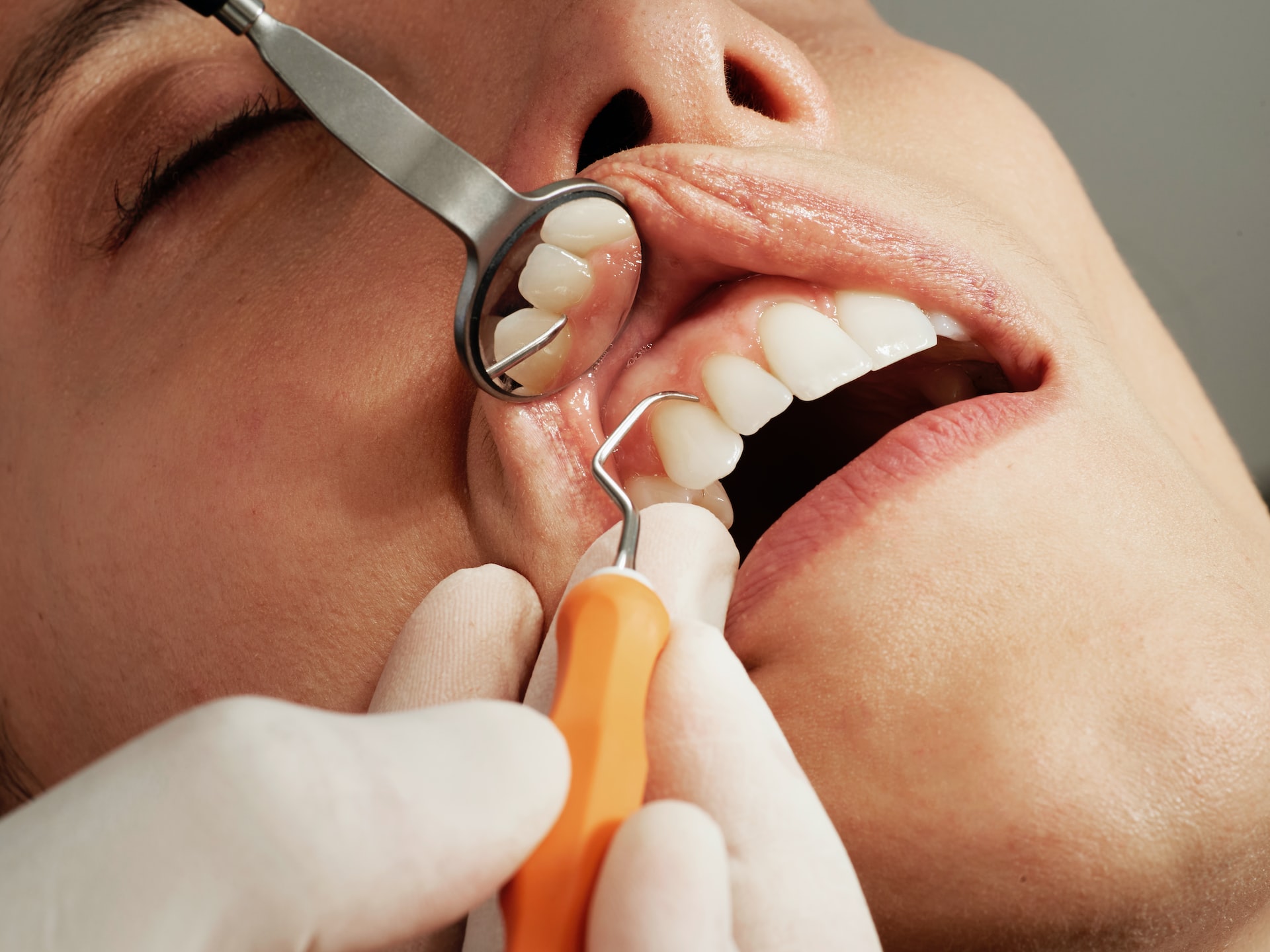 Your regular dentist is your point-of-call for all your regular, bi-annual check-ups; your regular dentist will routinely examine your teeth for any signs of gum disease or tooth decay, and refer you to any specialist treatment if and when necessary.
However, when it comes to those unpredictable tooth emergencies – such as tooth loss, severe toothache, or jaw issues, you may have to book a same-day appointment with an emergency dentist. But how is an emergency dentist different from a regular dentist? Let's take a look.
What is a dental emergency?
A dental emergency is any situation where urgent, time-sensitive treatment is needed to address a serious dental issue. In some cases, this could mean stopping the progression of an infection (such as a dental abscess) which, if left untreated, could spread to other parts of your body and become more serious.
In other cases, it may be necessary to mitigate the pain or discomfort caused by a broken tooth induced by severe trauma or injury; with fast action, an emergency dentist may even be able to save your tooth. If you're dealing with an unexpected dental emergency, an emergency dentist will be able to diagnose and treat your issue promptly, and provide quick and effective care.
Read More: Steps to Take in Case of a Dental Injury
How is an emergency dentist different from a regular dentist?
Emergency dentists are still qualified professionals like your regular dentist, and they will have completed similar – if not the same – medical training and education. However, those studying to be emergency dentists will have completed more thorough training when it comes to abrupt injury, infection, and other more severe dental issues.
Emergency dentist vs. regular dentist: key differences
So, what are the main differences between an emergency dentist and a regular dentist? Here are some key and fundamental differences:
Training and experience
When it comes to emergency dentists, one key distinguishing feature is their training in emergency dental situations; their experience will allow them to recognize problems more quickly, meaning that they can act faster than your regular dentist can in order to offer the most effective solution. Additionally, they often have access to more advanced techniques and equipment that may not be available at a regular dental practice – meaning that complicated procedures can be completed faster and with greater attention to detail.
Out-of-hours appointments
Depending on where you're located, you may even be able to access an emergency dentist 24 hours a day – so even if you end up with a dental emergency in the middle of the night, you'll have access to quality care. On the other hand, general dentists tend to work a regular 9-5, and will also require you to make pre-booked appointments in advance if you're looking to get seen.
No appointment necessary
As we just mentioned, you'll need to make an appointment in advance if you're looking to see your regular dentist (outside your usual 6 month check-up.) Waiting times for dental appointments can be long, and you could even end up having to wait weeks to get seen; this is where an emergency dentist comes in. Most emergency dentists will work uniquely or majoritarily with emergency patients, so they won't have a planner full of scheduled appointments. Depending on their day's availability, you'll most likely be able to see an emergency dentist within the same day.
When should I see an emergency dentist?
If you're dealing with a dental issue but you're not sure whether or not it qualifies as a true emergency, here are some instances that should definitely warrant a trip to the emergency dentist:
Infection
An abscessed tooth is one of the most painful and serious dental infections out there, and it needs to be addressed quickly in order to minimise any effects and prevent it becoming life-threatening. If left untreated, a tooth abscess can cause your gums and teeth to become seriously damaged, and could even lead to sepsis – a life-threatening condition caused by bacteria entering your bloodstream. If you have a tooth abscess, get it seen to as soon as possible. Note: If you're presenting other symptoms (such as a fever or body aches) call 999 instead, as the infection may be spreading and you'll need quick and prompt medical treatment.
Pain
If you experience a sudden tooth, gum or jaw pain that did not exist before, this could be a sign of an underlying problem (such as a tooth abscess, or even a misaligned jaw). Even if it turns out to be something small, a trip to the emergency dentist will help to put your mind at ease, and you may also be given any necessary pain relievers or prescriptions to help ease the physical discomfort.
Tooth loss
Abrupt tooth loss (due to an injury or blunt force trauma) is a serious medical issue and warrants a trip to the emergency dentist as soon as possible. Time really is of the essence here; a lost tooth can usually be salvaged by a professional dentist if seen within one hour, so make the call and explain the urgent situation.
Read Next: Can a Knocked-out Tooth be Saved in a Dental Emergency?