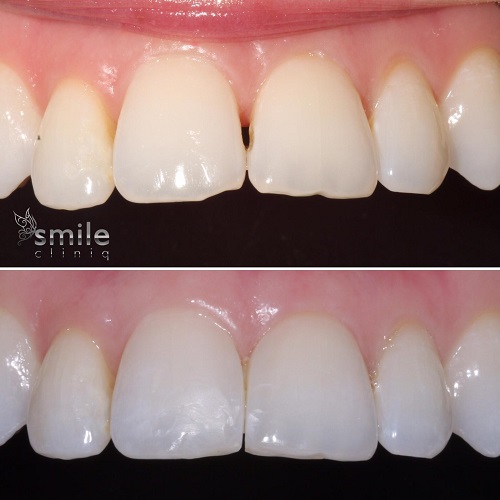 Smile Cliniq is proud to announce that we now provide the revolutionary treatment for black triangles using a unique technique to mould and shape a composite material to close the black triangles.
First let's start with what are black triangles…
Black Triangles are spaces that are present between the teeth and the gum line. Unfortunately, they can attract unwanted attention when an individual is smiling. Not only can they make an individual look older but they can also serve as food traps and can harvest plaque, tartar, food and stains. This can potentially lead to gum disease and tooth decay.
Have you noticed something like that or similar?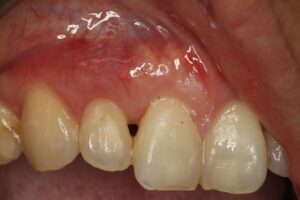 So, what causes black triangles?
Recession of gums due to gum disease
Orthodontic treatment and movement of teeth
Natural shape and position of teeth
What are my treatment options?
DO NOTHING – If the gum disease is not active, triangles are being kept clean and they are not an aesthetic concern to you they can be left as they are.
CROWNS/VENEERS – A more traditional, expensive and destructive approach.
ORTHODONTICS TREATMENT – If suitable teeth can gently be reshaped and re aligned to eliminate/reduce black triangles.
BIOCLEAR MATRIX TECHNIQUE – This is aesthetic bonding using injection moulding of composite resin a more contemporary technique allowing us to produce aesthetically superior, more predictable and longer lasting option.
Check more details about the procedure here:
https://www.smilecliniq.com/black-triangle-teeth.php
If you think you could benefit from this treatment Don't be shy! Call us today and book your dental examination now at our St John's Wood Branch or Finchley Branch.