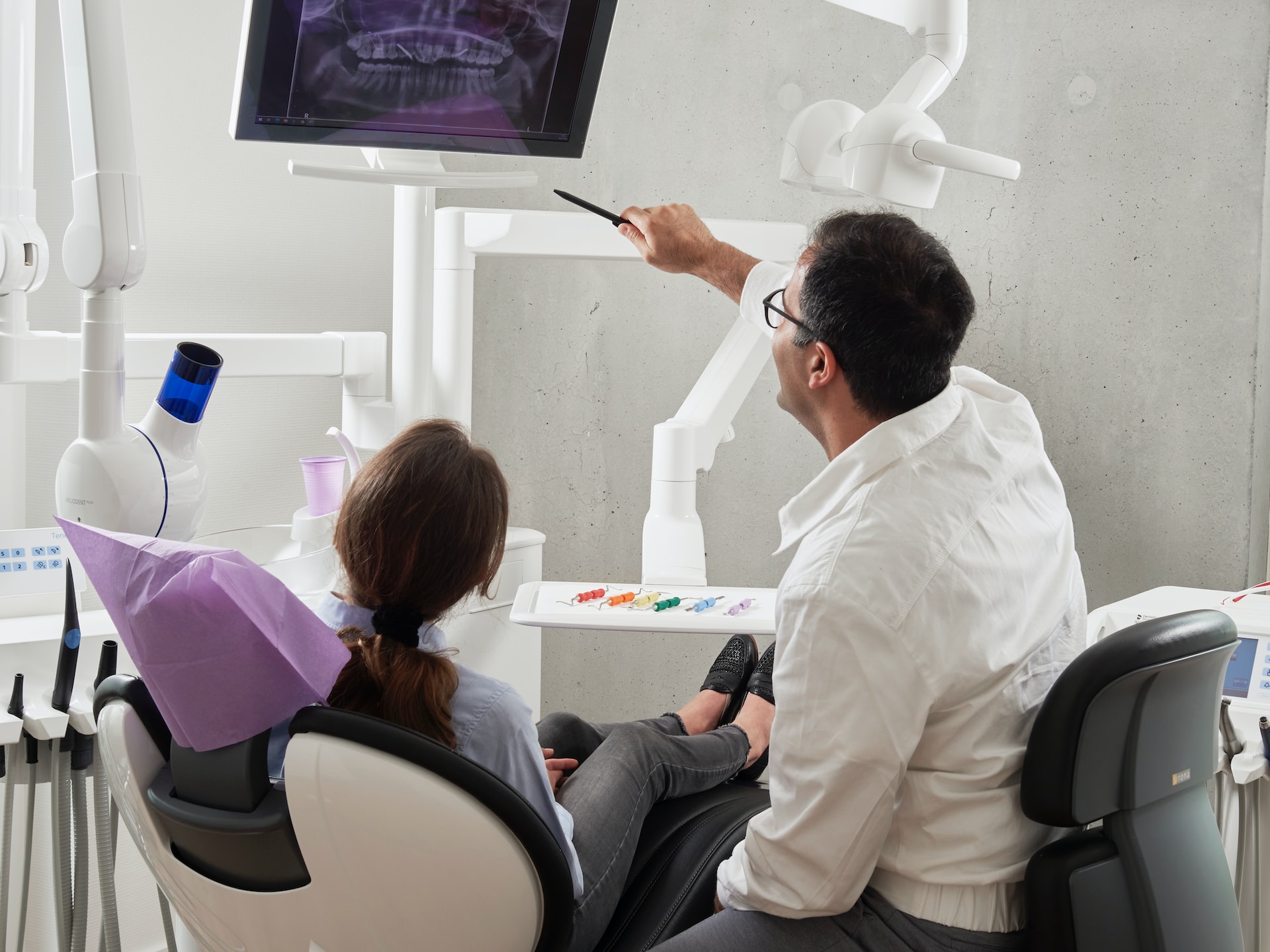 With NHS dental waiting lists rising, many Londoners are considering taking their dental concerns private. But what is the cost of dental treatment in London? In the following blog, we're going to take a look at the cost of dental care in the capital, and whether or not opting for a private dental surgery is right for you. Let's take a look!
Is private dental treatment worth It?
Deciding between private and public dental care involves considering several factors, including convenience, range of treatment options, and, most notably, cost. While the NHS provides a commendable level of dental care, private dental care often offers quicker appointments, a more extensive range of treatment options, and access to advanced technologies and materials.
It should also be noted that unlike general healthcare, dental care under the NHS isn't free-at-the-point of use, with the following price bands in place in England:
Band 1: £25.80 – This covers an examination, diagnosis (including X-rays), advice on how to prevent future problems, a scale and polish if needed, and application of fluoride varnish or fissure sealant.
Band 2: £70.70 – This covers everything listed in Band 1, plus any further treatment such as fillings, root canal treatment, or removal of teeth.
Band 3: £306.80 – This covers everything listed in Bands 1 and 2, plus more complex procedures, such as crowns, dentures, and bridges.
Given this information – and knowing that you'll likely be paying out of pocket already for treatment – private dental care can be a great way to get prompt and quick treatment for ongoing oral concerns. It's worth noting that some individuals, such as children, pregnant women, and those on specific benefits, are entitled to free NHS dental care, but these above charges remain in place for everybody else.
Private dental treatment in the UK: what you can get
When you opt for private dental treatment in the UK, you're typically looking beyond the standard dental services offered by the NHS. Private dental clinics offer a broad range of services, including routine check-ups, cleaning, fillings, and crowns (akin to the NHS) but the key difference lies in the availability of quick appointments, as well as more extensive cosmetic treatments, such as teeth whitening, veneers, dental implants, and orthodontic treatments. Additionally, private dentists have greater flexibility to offer appointments outside typical working hours, which can be a major convenience for working professionals.
How much is dental treatment in London?
The cost of private dental treatment in London can vary significantly based on the nature of the treatment, the expertise of the dentist, and the overall quality of the practice. On average, an initial consultation can range from £50 to £100, a dental hygiene session might cost around £60-£80, while fillings can range from £80 to £150.
More complex procedures, such as root canal treatment, can cost between £200 and £500 per tooth, while crowns might set you back around £300 to £1,000 per tooth, depending on the material used. Cosmetic procedures, like teeth whitening and veneers, range from £200 to £700 and £500 to £1,000 per tooth, respectively. These prices serve as a guide and can vary; thus, it's always advisable to get a personalised quotation from your chosen dentist.
What are the benefits of private dental treatment?
Personalised treatment plans
There are many advantages associated with opting for a private dentist, most notably when it comes to more personalisation in treatment plans. Your dentist will have greater scope to recommend and implement the most suitable treatment for you, often utilising cutting-edge techniques and materials, while also consulting with you on a regular basis about your treatment preferences.
Flexibility
The level of flexibility and convenience offered by private practices is another significant plus point for those considering private treatment. Private dentists will usually be able to accommodate your schedule, with appointments available in the evening and during weekends; many dentist London surgeries are even open on Sundays, so you can schedule a weekend appointment if your weekday calender is full.
Shorter waiting times
There's nothing more irritating than waiting weeks or even months for a dental appointment, especially if you're experiencing painful toothaches or prolonged discomfort. Some Londoners faced with excruciatingly long waiting lists have even resorted to taking their own teeth out at home – but we don't recommend this at all! Instead, opting for a private dentist can be the best route to relieving any dental concerns; the speed at which treatment can be started and completed is typically quicker in private practice, reducing the wait time for procedures and alleviating prolonged discomfort.