Invisalign is a hugely popular way to straighten your teeth without needing the traditional 'train-track' style of brace. Some cases can see beautiful results in under 3 months! So, how do you know if it's suitable for you?
Visit www.smilecliniq.com for more information or to book a consultation!
What is Invisalign?
Invisalign is the largest clear aligner company in the world, and invests heavily every year in research and development to help achieve brilliant outcomes and high patient satisfaction. 
Clear aligners are lightweight custom fit trays that need to be worn full-time during your treatment, and are removed only for eating and brushing. An aligner is worn for at least one full week, before moving onto the next aligner in the sequence, until the end of treatment. 
Each aligner will gently push or rotate your teeth into position, and your dentist will ask you to attend review appointments every few weeks to ensure things are moving correctly.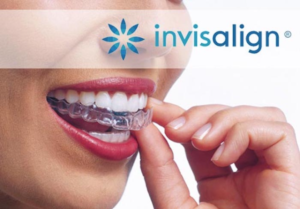 The Clincheck
Prior to commencing treatment, your Invisalign provider will need to carry out a full oral health assessment to check your mouth is healthy prior to commencing cosmetic improvements. This assessment will include an orthodontic evaluation. If you are suitable for Invisalign treatment, your dentist will be able to take impressions or digitally scan your teeth and send these records to Invisalign, who will calculate a treatment blueprint called a Clincheck.
The Clincheck is essential; it shows how many weeks the treatment will take, where your attachments will go and if any IPR is required. Attachments are strategically positioned buttons made from composite, which are bonded onto the teeth at the start of treatment, and removed upon completion. These engage with the aligners to help pull, push and rotate teeth. IPR is the controlled reduction of the sides of teeth which may be locked in position, or require space to move. The amount of tooth tissue removed is typically not noticeable cosmetically and is often crucial to achieving good results.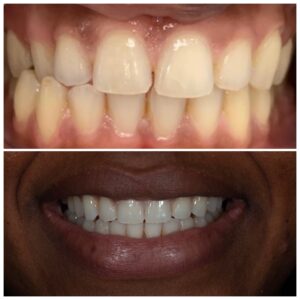 Will Invisalign work for my Teeth?
The success of the treatment is reliant on excellent compliance with the instructions for wearing the aligners. Not wearing the aligners as instructed is likely to reduce the amount of tooth movement. Your dentist can help identify any teeth that may not be moving as predicted, and you may need some additional aligners at the end of your treatment to help put some finishing touches on your smile.
It is important to remember that Invisalign will help to move your teeth, but won't change the shape of your teeth! Your Clincheck can help you visualise if you would like the shapes of your teeth modified once they have been aligned. This is typically achieved using composite bonding or porcelain veneers, and your dentist can advise you how you can achieve the shapes you want.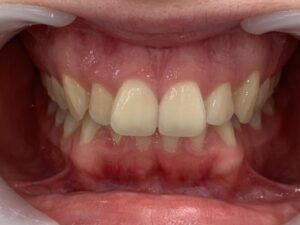 Smile Cliniq recommendations
Our dentists have a wealth of experience using Invisalign to help you achieve the smile you want. Whilst Invisalign can treat the vast majority of cases, there will be some instances where it may not be the best option. Thankfully we have dentists trained in using alternative orthodontic options such as ceramic fixed braces, as well as our specialist orthodontist for complex cases.
Feel free to get in touch with us to discuss how Invisalign could reshape your smile!