Dr Chetan Kaher Smile Designer ®
GDC No: 82492
BDS BSc (Hons) MFDS RCS (Eng)
Certificate in Dental Implantology (Sheffield University)
Certificate in Restorative Dental Practice (Eastman Dental Institute)
Member of the Faculty of Dental Surgeons Royal College of Surgeons
Post Graduate Certificate in Leading in a Clinical Context (Leeds University)
Darzi Fellow 2012/2013
Winner Best Young UK Dentist 2009
Winner Best Young London Dentist 2009

Chetan Kaher graduated from Guy's King's and St Thomas's School of Medicine and Dentistry. He also obtained a 1st Class BSc honours degree in Oncology and Immunology from the School of Biomedical Sciences.
He was fortunate enough to gain entrance to the London Deanery 2-year General Professional Training program in dentistry, with emphasis on dealing with nervous patients, complex restorative cases and oral surgery. During this time he also completed a diploma for membership into the Royal College of Surgeons(England).
He has worked as a Senior House Officer in Oral and Maxillofacial surgery at Bart's and Royal London Hospitals gaining experience in reconstructive, cosmetic and cancer surgery.
Chetan has won numerous prizes, awards and scholarships for his visionary academic research, in fields as diverse as protein therapy for cancer, vCJD, laser use, inhalation sedation and radiography in pregnancy. He has published articles and has lectured nationally and internationally. Recently he has won the national post-graduate research prize in Dentistry for research into pregnancy and radiation.
He has a strong commitment to post graduate education and has attended numerous courses specialising in cosmetic and restorative dentistry, facial aesthetics, acupuncture and implantology. He has been fortunate to have worked with and learnt from some of the best clinicians in the world. He has also featured on the television programs Extreme Makeover and Trauma.
Outside of dentistry, Chetan has a strong interest in the self reliance charity Chitrakoot.
He is a member of various professional organisations including:
British Institute of Laser Dentistry
Royal College of Surgeons
European Society of Aesthetic Orthodontics
British Dental Association
Dental Protection

Dr.Chetan Kaher is a Dental Phobia Certified dentist Click Here to verify.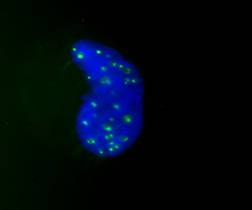 A picture of Ap-TAT developed by Dr Kaher, causing natural cell death in a cancerous cell line
Dr Sarita Kotecha Smile Designer ®
GDC No: 81142
BDS
Certificate in Restorative Dental Practice (Eastman Dental Institute)
Training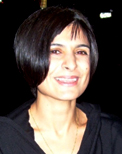 After graduating from Guy's, King's and St. Thomas's School for medicine and dentistry, Sarita completed a year of vocational training and then went to work and teach in Sydney Dental Hospital, Australia. Here she was fortunate enough to work with an international team of consultants from whom she was able to learn the latest techniques. Since her return to the UK she has been working in general practice developing her patient care skills and providing a personalised service.
She is an enthusiastic and dedicated young professional with a passionate desire to offer her patients the best all round care. To this end, she has attended many world renowned courses and is beginning an MSc in Restorative Dental Practice at the prestigious Eastman Dental Institute to ensure that she is up to date with current and future procedures and technologies.
Sarita is a lively and energetic member of the team with many skills and interests outside of dentistry. Her charm and charisma combined with her professional approach makes her ideal for putting nervous patients at ease.
Sarita is a currently member of:
British Dental Association
Dental & Facial Aesthetic Association
British Medical Acupuncture Society
Dental Protection
Dr. Evdokia Chasioti Smile Designer ®
GDC No: 223494
Specialist Periodontist
Special interest in Implant Dentistry
Diplomate of the American Board of Periodontology,
DipDS, MDS
Evdokia Chasioti is a graduate of the Department of Dentistry of the historic Aristotle University of Thessaloniki in Greece. As an undergraduate she participated in panhellenic conferences and she developed her particular interest in the field of Periodontology. Following her qualification as a doctor of dental science, she joined private dental practices in Thessaloniki, where she was involved in complex dental cases.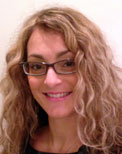 In 2009, she joined the three year postgraduate specialist training program in Periodontics and Implant Dentistry at the prestigious University of Medicine and Dentistry of New Jersey (Rutgers School of Dental Medicine). Dr. Chasioti served as the Chief Resident of the department and she obtained her Masters of Dental Science in Periodontology with distinctions. She was awarded with Dr. Michael J. Deasy's Endowed Scholarship for her commendable academic performance. She is registered with the General Dental Council and she is officially recognized by the General Dental Council UK, as a Specialist in Periodontology.
In 2013, Dr Chasioti received one of the highest recognitions of achievement afforded by the specialty of Periodontology and became a Diplomate of the American Board of Periodontology, completing successfully a rigorous examination, covering all phases of periodontal disease and its treatment, including dental implants.
Dr. Chasioti is committed to practicing the highest level of dentistry based on her diverse expertise in numerous periodontal and implant procedures. Additionally, she is an international member of the American Academy of Periodontology and a member of the British Society of Periodontology and the Association of Dental Implantology, UK. She is participating in several prestigious world conferences where she is presenting various periodontal and implant cases.
In addition to non-surgical periodontal diagnosis and treatment, Dr Chasioti also performs numerous surgical procedures, aiming to correct the function and aesthetics of periodontium. These procedures include resective (pocket elimination), additive (guided tissue regeneration) and combination periodontal osseous surgical procedures, the most up-to-date surgical techniques to correct gum deformities around teeth and implants with perio-plastic surgery including the Alloderm grafting, esthetic gum surgery and crown lengthening, guided bone regeneration techniques, ridge splitting procedures, dental implants, sinus lift operations, guided implant surgery for full mouth rehabilitation and treatment of peri-implant disease.
Dr. Chasioti believes in the evidence -based dentistry and considers the team approach fundamental to recreating stunning smiles, with state-of-the-art procedures
Dr Guy McLellan Smile Designer ®
GDC No: 69883
Oral & Maxillofacial Surgeon
BDS (Lond) FDS RCS(Eng)MBBS(Lond)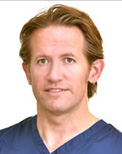 Dr Guy McKellen is doubly qualified in dentistry and medicine and a Fellow of the Royal College of Surgeons of England. He has over 10 years hospital experience including training in ENT and plastic surgery and currently holds a teaching position at Charing Cross Hospital in Oral & Maxillofacial surgery where he runs the dental implant clinic.
He continues to work as a member of the Cranio Facial team at Chelsea and Westminster Hospital receiving referrals for complex Oral/facial reconstruction using osseo-integrated prostheses. In private practice he limits his practice to surgical implantology and augmentation procedures including intra-oral and extra-oral grafting. He is a mentor for ADI and Nobel Biocare and is actively involved in Implant education. He is a member of the Association of Dental Implantology, the European Association of Osseointegration and a Fellow of the International Congress of Oral Implantologists.
Miss Katie Milioto Smile Designer ®
Practice Manager/Treatment Co-ordinator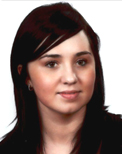 Katie has been involved with dentistry for six years now. She started as a dental nurse which inspired her to progress into dental practice management. As a manager at Smile Cliniq, Katie deals with day to day running of the practice as well as coordinating patient treatments. She is your first point of contact if you have any questions about your treatment. With her knowledge, enthusiasm and friendly personality she will endeavour to make your visit at Smile Cliniq as pleasant as possible and will make sure everything is up to the highest standards prior to and during your visit.
If you have any queries please contact Katie anytime.
Dr Ranjana Khiroya Smile Designer ®
Consultant Anaesthetist
MBBS, DRCOG, FRCA, FFPMRCA
Diploma of Royal College of Obstetrics and Gynaecology
Fellow of the Royal College of Anaesthetists
Fellow of Faculty of pain medicineof Royal college of Anaesthetists.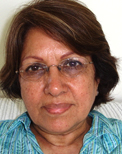 After completing general training and higher professional training Ranjana became a consultant in 1987. During her 36 years of practicing as an anaesthetist she has gained a vast amount of experience in the NHS and Private sectors covering all specialities. She has worked for several years as a specialist in acute and chronic pain management and has gained vast experience in managing all kinds of pain using acupuncture, regional blocks and pharmacological agents.
She has carried out research cryoanalgesia which was published in Anaesthesia magazine. Ranjana also carried out a study in the use of a cell saver in orthopaedic surgery to reduce the need for blood transfusion. This study was presented at NATA. Outside of work, Dr Khiroya is interested in music and is currently taking classes in vocal training. She also practices meditation.
Professional memberships:
General Medical Council
Medical Defence Union
British Pain Society
British Medical Acupuncture Society
British Medical Association
Association of Anaesthetists of great Britain and Ireland
Dr Nojan Khalehoghli Smile Designer ®
GDC No: 63621
Specialist Endodontist
BchD MDent Sci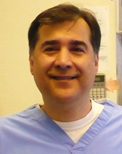 Nojan graduated from Leeds dental school in 1988. Following vocational training & 5 years in general dental practice he enrolled in the master's programme in restorative dentistry at Leeds dental institute specialising in endodontics. Nojan moved to London in 1998 working in sole endodontic practice & was awarded specialist status in 1998. He likes to keep up to date by attending as many meeting & courses as possible around the world and is particularly interested in microsurgery & re-treatments. Nojan has led many postgraduate courses at home & abroad and is visiting lecturer & external examiner at the prestigous Azad university medical & dental faculty in Tehran. His interests include contemporary art & cinema.
Dr Shilan Shah Smile Designer ®
GDC No: 177655
BDS
Certificate in Contemporary Restorative and Cosmetic Dentistry @ National Aesthetic and Implant Training Institute
Certificate in Restorative Dentistry @ Warwick University
MSc Restorative Dentistry in progress
Member of British Academy of Cosmetic Dentistry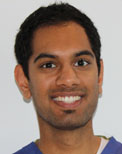 Shilan graduated from Guy's King's and St Thomas' Hospital and, since, he has used his training as a platform to perfect his skills in general and cosmetic dentistry. He has spent time travelling around the globe to train from world leading specialists, learning the latest cosmetic and orthodontic treatments, and utilising cutting-edge technologies and techniques.
He is highly committed to providing his patients with the best care available by enhancing their smiles and helping patients to gain more confidence in themselves.
In 2010 Shilan spent his year specifically only treating truly phobic people who had not visited the dentist for many years. From this experience, he knows just how to put the most nervous patients at ease.
Shilan is currently completing his Masters degree in restorative and aesthetic dentistry at Warwick University. He is also qualified to provide clear 'Invisalign' braces, Inman aligners and 6 month smiles braces. Additionally, he is starting a degree in dental education that will help train young dentists and nurses who are beginning their career.
Aside from dentistry, Shilan is an avid traveller and enjoys discovering new experiences and cultures. He is currently training to climb Mount Kilimanjaro in January 2013 to raise money for charity.

CHAT LIVE WITH US
OR

ask us a question